Epoxy resin is a popular material for crafting jewelry and casting items. A good mixture with the right embellishments will set pretty well and create something beautiful and wearable. But, while I have highlighted sets and molds for epoxy resin in the past, I appreciate that not everyone likes this mixing process or long curing time. UV resin is an interesting alternative where you don't have to mix materials and where you can use a different drying process. You should end up with the same look, but is UV resin a better option?
In this guide to UV resin, I will talk about some of the potential benefits of this material and its uses, which should help you decide whether to make the switch or stick with regular epoxy resin. Some people will find it more convenient and fun and others less so. There are also some recommended products for use in different applications. This includes UV resin for polymer clay and jewelry making, as well as some products that offer an additional light.
Silafu Resin Kit with Light

Table could not be displayed.

Nice finish for polymer clay

Hard clear coat for quality jewelry

Comes with sequins for embellishing your jewelry

Table could not be displayed.

Professional-looking free-standing lamp

Lots of pieces for jewelry making
What Does UV Resin Do?
UV Resin isn't the same as epoxy resin. The main difference is the way that you cure the thin layers to get the effect you want. It is all about adding a layer, with your preferred pigments or additives, curing it under UV light, and then adding another. You work bit by bit until you have the look you want. This can work wonders for clear, bubble-free coats of hard resin on jewelry with a more 3D feel. It also works well as a thin layer for coating polymer clay. That UV light is essential to the process as it won't cure and air dry like epoxy.
What To Look for In the Best UV Resin
The products below are all split between those that are best for polymer clay and those that you should use with other jewelry applications. However, the differences tend to relate to the designs of the bottles and the additional features in the box, rather than the resin itself. A lot of the basic liquids on offer are pretty much the same. I believe many probably are identical and then brands get to put their own name to them. Either way, you need to look for options that can ensure a strong clear finish. Ideally, you want this to be as glossy as possible with no risk of it getting scratched or going yellow. The better quality the resin, the lower the risk. You will also see products that talk about degassing for fewer bubbles, but this could still happen.
Other considerations I want to mention here are the number of bottles you get, the size of those bottles, and the presence of extra tools. Extra tools could be as simple as a different precision nozzle or a stirrer for pigments, or as helpful as molds or some actual pigments or sequins. With the bottle size, it is better to have multiples of smaller bottles so you have plenty of material, but the bottle won't start going bad or drying out near the end. Look for bulk-buy deals where possible. Then there is the possibility of getting a light with the resin. This may be a good idea when starting out to be sure of the best process straight away.
The Best UV Resin for Polymer
The first pair of products I want to talk about is for use with polymer clay. This means that you can apply a nice thin layer to your clay earrings, keyrings, charms, or anything else you make. It creates a nice glossy seal to make any paintwork or colors on the clay stand out. There are a lot of similarities between the different products. But it helps to look for the ones with a good nozzle for easy application, a glossy waterproof finish, and enough in the bottle to make it all worthwhile.
This product is a good place to start because you get a lot of simple benefits in an effective material. There are few issues here with the quality of the cured layers when used with a good light source. It is hard, clear, and looks great. The precision nozzle and strong glaze are great for work with clay earrings and charms. Also, that nozzle is labeled as an upgraded feature, so there are clear intentions to improve the user experience. A bonus here is that you get two bottles of 100g. That is just the right size for a single bottle, but you don't feel cheated by a lack of product.
Pros:
1) 2 bottles of resin with precision tips.
2) Easy to cure with the right light.
3) A nice clear and hard coating for clay jewelry.
Cons:
1) Users notice more bubbles as the product gets older.
2) The bottle is tougher to squeeze than some others.
---
Table could not be displayed.
On the surface, this product is very similar to the one above. You get the same effect with the nice clear coat, and it seems as though it will hold up to regular wear. There are two reasons why I prefer this one, however. The first is that you get a manual designed to help those with no previous experience with UV resin. This should prove helpful when creating those thinner layers and trying to avoid bubbles. The second reason is that there are three bottles of 100g resin in the pack, which brings a little extra value for those with grander projects in mind.
Pros:
1) A nice instruction manual for those with no previous experience.
2) Good value with three bottles of resin rather than two.
3) A nice finish for polymer clay.
Cons:
1) The thickness is not the best for mixing pigments into if you want to make bigger pieces of jewelry.
2) Be careful on thinner coats.
---
The Best UV Resin For Jewelry
There is a difference between the best UV resin for polymer clay and the best options for jewelry. With the clay, we were looking for something with precision and that perfect glossy finish for a thin topcoat. Here, you want something that you can apply in even layers and build up under the heat lamp. The options below should allow for this when used correctly. But I also choose them for their additional features.
I do have to give a warning upfront about this product because of the problems experienced by some users. There is a suggestion from the conflicting reviews that there are some bad batches out there. However, there are also some great benefits here. When you get a batch that works properly, you should find you have a great surface that works in a nice even layer. It cures pretty well under the right conditions and the newer version has a better nozzle for intricate work. While the quantity is lacking, I do like that you get some starter molds for jewelry and charms here.
Pros:
1) Get the newer version for a thinner precision nozzle.
2) It comes with some little molds for jewelry making.
3) A nice transparent look with a nice curing process.
Cons:
1) You don't get as much with this product with just one 100g bottle.
2) Some issues with batches curing, suggesting quality control issues.
---
As with the product above, I choose these resins for the extras. The material itself is fine and can produce some nice results with used properly, but it is the addition of the sequins that adds value here. The idea is that you work layer by layer adding a little of these sparkles as you go, and use a UV light to cure them for a nice hard coating. With practice, this squeezy bottle of resin can prove to be a helpful tool. I also advise going for the pair for an even better deal.
Pros:
1) Hard and clear coats for quality jewelry.
2) Easy to use.
3) Comes with sequins for embellishing your jewelry.
Cons:
1) Make sure to get the set of two for better value.
2) Mixed results – as always.
---
The Best UV Resin With A UV Light
Finally, for these little product reviews, I want to talk about the little kits you can get with the UV light thrown in. You can't get this UV resin to work properly without a good light source – and a UV lamp works better than direct sunlight if you want speed and intensity. The two products below go in two different routes. There is the simple set with a pen-light style device and then the more extensive kit of tools with a more "professional" looking lamp.
This first option is great if you have plenty of resin tools and molds at home but are now switching over to UV resin from Epoxy resin. The material is pretty much the same as you will get with any other product, with the promise of a hard clear coat and easy application. You also get two bottles to keep you going for a while. However, what I love about this set is the additional light. It might not be the best quality with its small output and AAA batteries, but it is a good way to tell if UV resin is right for you.
Pros:
1) An ergonomic pen-light style light that should be easy to use.
2) The resin is of good quality for polymer clay or jewelry.
3) A great starter kit for first-time users.
Cons:
1) You will need some AAA batteries, which can be costly.
2) There are more complete sets if you want more tools.
---
Table could not be displayed.
Finally, we have this more extensive set of items from Silafu. This is more for those with no previous experience or pre-existing supplies at home. You get a little bit of everything in here from the molds to the jewelry-making tools. It is nice to see this sort of kit available for UV resin and not just epoxy. This also means an additional lamp, which is free-standing and more practical than the penlight. The focus on kids means a lack of intensity or quality, as well as limited instructions. But it is a nice place to start.
Pros:
1) A more professional-looking free-standing lamp.
2) Lots of pieces for jewelry making.
3) Good quality resin.
Cons:
1) A lack of instructions for a kit for a younger audience.
2) The light is weaker than some had expected.
---
FAQs About UV Resin
How Long Does Resin Take To Cure?
Curing times can vary depending on the product used and the light source. However, you should plan for around 15 to 20 minutes per layer. This can be time-consuming, but you need to be sure that each layer is cured before moving on. Thicker layers can take longer, as can those with darker pigments mixed in.
Why Is My Resin Still Tacky?
If you go through this drying process but find that the material is still a bit sticky, you may have made a mistake somewhere. It could be that the previous layer wasn't ready for the next to go on top. Or, you may have problems with your mixture or the heat source. Weaker lamps will take longer. Increase the temperature if possible. If it doesn't work, start again.
What Can I Do to Remove Bubbles from UV Resin?
Bubbles and imperfections are a common issue with resin work. We see them a lot with Epoxy because there is a mixing process involved. Air pockets develop and you end up with little dots affecting your work. If you see bubbles forming, you can get rid of them with some heat. The light from the UV lamp won't be enough here so you can use a heat gun for resin instead. These are ergonomic devices with adaptable temperature settings where you aim heat at the resin to smooth out the surface. You can learn more about these and some of the best heat guns for resin in my other guide.
Which Is Better UV Resin or Epoxy Resin?
Some people love the quicker drying times and detailed layers of UV resin. It is also a more convenient tool for use with polymer clay. But the process with the light and thinner layers is too delicate for everyone. Epoxy goes into the mold at once and then sits for about 24 hours to harden instead. This is a lot easier and is also great for mixing in pigments or setting items. However, there is also the downside of the epoxy mixing process. Most products are 2 part solutions with 1:1 ratios. There isn't the same need for careful measuring with UV resin.
Does UV Resin Cure Hard?
Yes, the right UV resin product should dry to a nice hard surface with the right level of gloss and transparency. This should make the pieces much more durable. You may see some companies with super or ultra-hard in their product names. This isn't a guarantee it will be any harder or dry any faster.
Is UV Resin Good for Jewelry?
Yes. You can make some great pieces either by coating polymer clay with a resin layer for gloss, or by building up layers of resin and pigment in a mold. Once you get the hang of the process, you should find that there are lots of fun projects that you can try out. Play with pigment, sequins, and more for fun effects.
Can You Use UV Resin Without UV Light?
There may be some good results if you can put the UV resin jewelry in direct sunlight and use UV rays from the sun. But this isn't guaranteed to be effective. The best option is to use a UV light – ideally a good quality free-standing one that has enough coverage and intensity. That is why I recommend those sets with the light included.
Is UV Resin the Right Choice for You?
There are benefits to using UV resin if you want to create effective pieces of jewelry or to coat polymer clay. A thin coat can dry well under UV light and create a really nice effect. There is also none of the fuss of mixing equal parts of the solution. But it isn't going to work for every type of resin application. So, you need to pick your product carefully to match your project. If you are sure that UV resin is the best solution, find one you can trust to get the layers you need, look out for bonus features, and consider getting that UV light thrown in for a better deal.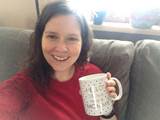 I'm a stay at home mom with our two kids. I really enjoy doing crafts with my kids however, that is typically a challenge with how limited their attention span can be and how messy it gets. So, I'm always looking for ways to make crafting an enjoyable experience and creating fond memory for all of us.