Recycling is an invaluable skill that saves the environment, saves you money, and also pushes your creativity to the limit. Start letting your kid recycle at an early age until innovation becomes innate. Here are twenty recycling projects for kids that'll help:
---
Top 20 Recycling Projects for Kids
Cereal Box Rocket – The great thing about cereal boxes is that they're easier to cut than regular boxes, but they're also sturdy enough to work as art materials. This cut out rocket is a really easy project that's worth trying.
---
Cereal Box Town – Cereal boxes have the perfect shape and dimensions to make buildings for a tiny town.
---
Cork Painter – Allow your kid to express his or her creativity with corks as their paintbrushes! This interesting project is similar to thumb print art, except that this one doesn't leave your kid with messy thumbs!
---
Soup Can Bowling – Who knew you could actually defeat boredom with a bunch of soup cans? Bring this out in picnics, barbecues, etc., and let the fun begin!
---
Tin Can Gift for Teachers – Make something that teachers can use for the rest of their teaching years! These tin can projects are not only easy to make, but also look surprisingly stylish and hold up exceedingly well through years of heavy usage.
---
Picture Card in Can – This card is different from your regular card – this one comes with a stream of memories in a customized can!
---
Smashed Soda Can Animals – Even in the most seemingly hopeless pieces of trash, there is always something one can do for it, and in this case, it's turning smashed soda cans into adorable little animals worth displaying!
---
Sparkle Fairies – Enchant any old soda can and turn it into a sparkle fairy! Just make sure you assist your kid in cutting the cans.
---
Soda Can Frame – Colorful, bright, with a touch of glimmer from the soda cans, these soda can frames look absolutely stunning; it's hard to believe that they used to be soda cans!
---
Birdhouse Milk Carton Craft – Give that cute flock of birds outside your house a home to play in with this birdhouse milk carton craft! Just make sure you help your kid clean the box, as any leftover milk residue is bound to stink!
---
Toilet Roll Minions Gift Box – Turn boring old toilet rolls into adorable Minions-inspired gift boxes!
---
Toilet Paper Roll Stamps – Let your toddlers have a little fun with stamps and shapes with this toilet paper roll stamp project!
---
Pizza Box Art – Turn your pizza boxes into pizza box art. Now your kids have more interesting creative ideas to execute, while you have more reasons to buy more pizza!
---
Egg Carton Flower Fairies – This whimsical little recycling project shows you just how magical things can be when you get creative.
---
Yogurt Container Planter – You don't need an expensive, heavy pot to house small plants; you only need an empty yogurt container and a little creativity.
---
Robbie the Recycled Robot – The future of recycling is here with Robbie the recycled robot!
---
Plastic Bottle Fairy Light Night Lights – Nothing like magical recycled night lights protecting your kids against the monsters under their beds for years to come.
---
Eco Froggy Bank – Save the environment while your kid saves money by letting them try out this cute little eco froggy bank craft.
---
Goldfish Paper Plate – This goldfish paper plate is super easy to make, and it results in an adorable, endearing goldfish face! This craft is perfect for classroom activities.
---
Paper Plate Dream Catcher – Less garbage and more sweet dreams for your kid awaits with this paper plate dream catcher.
---
Ready, Set, Recycle!
Now that you've seen some interesting and fun recycling projects for kids, feel free to go through them with your kid and pick the ones you want to do together. Don't box yourself with the instructions on some of these recycling projects for kids guide, feel free to modify or skip some parts as necessary, and lastly, have fun with your kid! Don't forget to post a picture of your kid's latest craft creation! Happy crafting!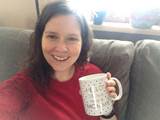 I'm a stay at home mom with our two kids. I really enjoy doing crafts with my kids however, that is typically a challenge with how limited their attention span can be and how messy it gets. So, I'm always looking for ways to make crafting an enjoyable experience and creating fond memory for all of us.