At our house we love to recycle. What a better way to make arts and crafts then with items you already have!
---
Playdough dries up quick around our house so, we've saved our playdough lids to create a colorful caterpillar.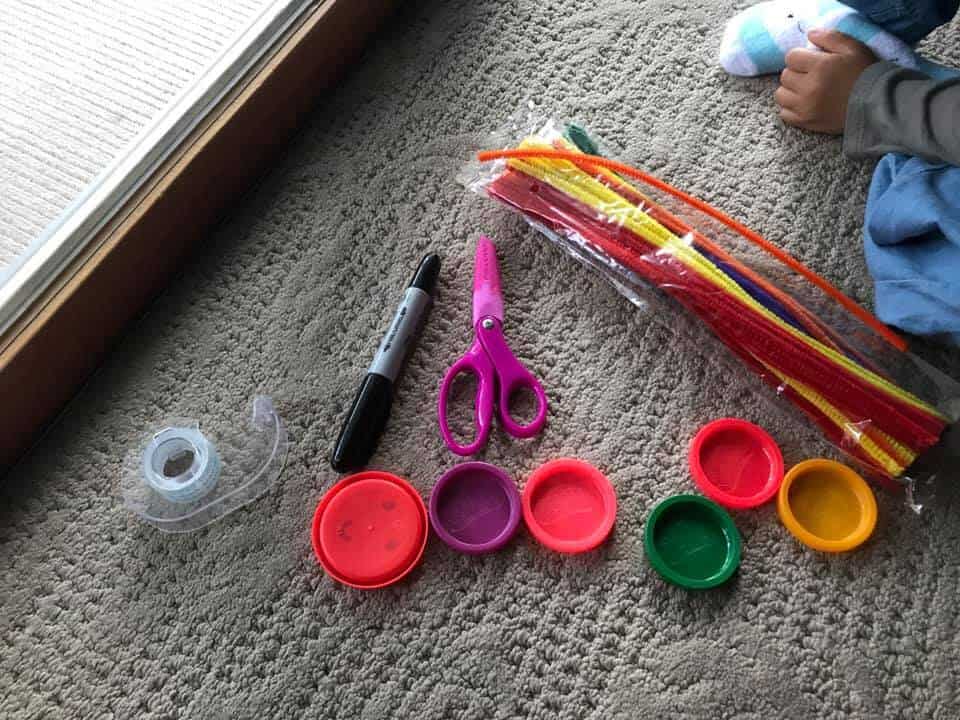 To complete you'll need:
6 playdough lids
2 pipe cleaners
Tape
Scissors
Permanent marker
First, we made a head for the caterpillar by drawing eyes and a smiley face. Then, we cut two legs for each remaining 5 playdough lids and attached them with tape. We added an additional piece of tape to the back to adhere to the window. Afterwards, we aligned the playdough lids into a fun zigzag design.
As an occupational therapist I'm always looking for ways to incorporate fine motor coordination into fun toddler activities. By incorporating fine motor coordination children strengthen their grip strength, visual motor coordination and hand eye coordination. Which are essential for hand writing development, increasing independence with dressing to manage buttons and zippers, and increasing independence with self feeding for cutting foods.
---
We're always looking for toddler arts and crafts to complete at home, please comment below pics and ideas your family enjoys! Also, check out some of our ideas we've been crafting with egg cartons.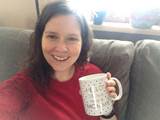 I'm a stay at home mom with our two kids. I really enjoy doing crafts with my kids however, that is typically a challenge with how limited their attention span can be and how messy it gets. So, I'm always looking for ways to make crafting an enjoyable experience and creating fond memory for all of us.