Make your holidays more fun and festive by making your own crochet Christmas crafts! These fun and festive crafts are sure to add a warm and fuzzy feeling anyone who sees or receives them.
---
By the way, if you want to level up your crochet skills, check out our top five intermediate crochet stitches!
---
12 Festive and Fun Crochet Christmas Crafts for Everyone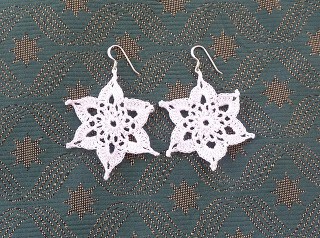 No two snowflakes are the same, in the same way that no two people are the same. What better way to celebrate uniqueness by making and wearing beautiful snowflake earrings?
Janet at Yellow, Pink and Sparkly shares a fun and easy pattern for crochet snowflake earrings that is fun to make on top of being fun to wear.
Plus they make simple and easy gifts for christmas, be it for friends, family, or workmates.
This pattern is from 2009, but Janet has HUNDREDS of other fun patterns to try out that she's made in the years since. Enjoy!
---
Christmas Tree Air Freshener at Crochet N More
Christmas is in the air, and what more fitting design for your air freshener than a Christmas tree? This Christmas tree air freshener pattern is absolutely perfect for air fresheners that have a pine scent.
Mindy at Crochet N More shares this easy to make pattern for anyone who wants to put a fun little crochet ornament on their tree. She also has hundreds of pages of crochet tips, crochet supplies, and other awesome crochet links on her site. Check it out!
---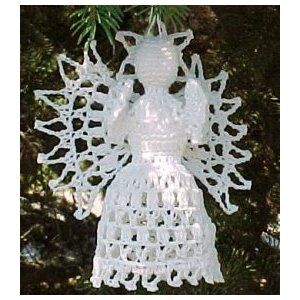 This darling little angel can be a Christmas tree ornament or a decorative accent to any furniture.
---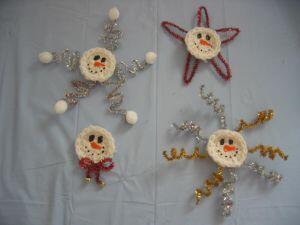 Do you want to build a snowman? Make a whole bunch of them and turn them into anything you want, from blankets to bags! Check out the tutorial @ Donna's Crochet Designs.
---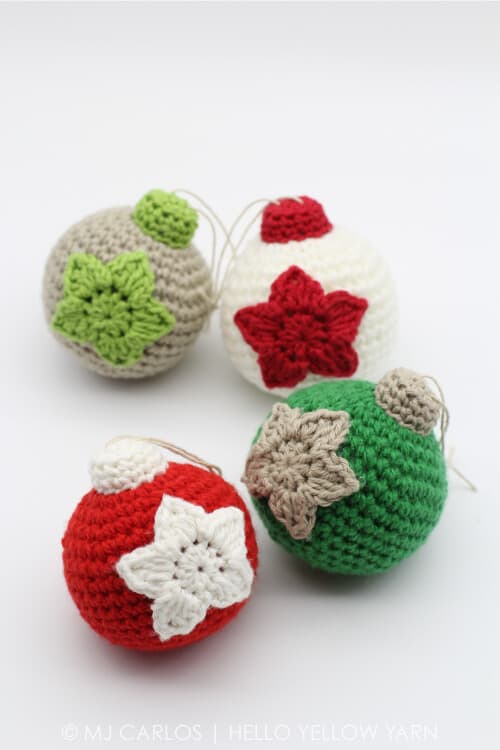 Add your own personal touch to your Christmas tree baubles by crocheting them yourself! The pattern itself is simple enough, though, taking less than an hour to make. Check out the steps @ Hello Yellow Yarn.
---
Celebrate the joy of snow with this pretty snow day pillow ornament! You could hang it on your tree or gifts to add a special touch of festive snow. Check it out @ Fiber Flux Blog.
---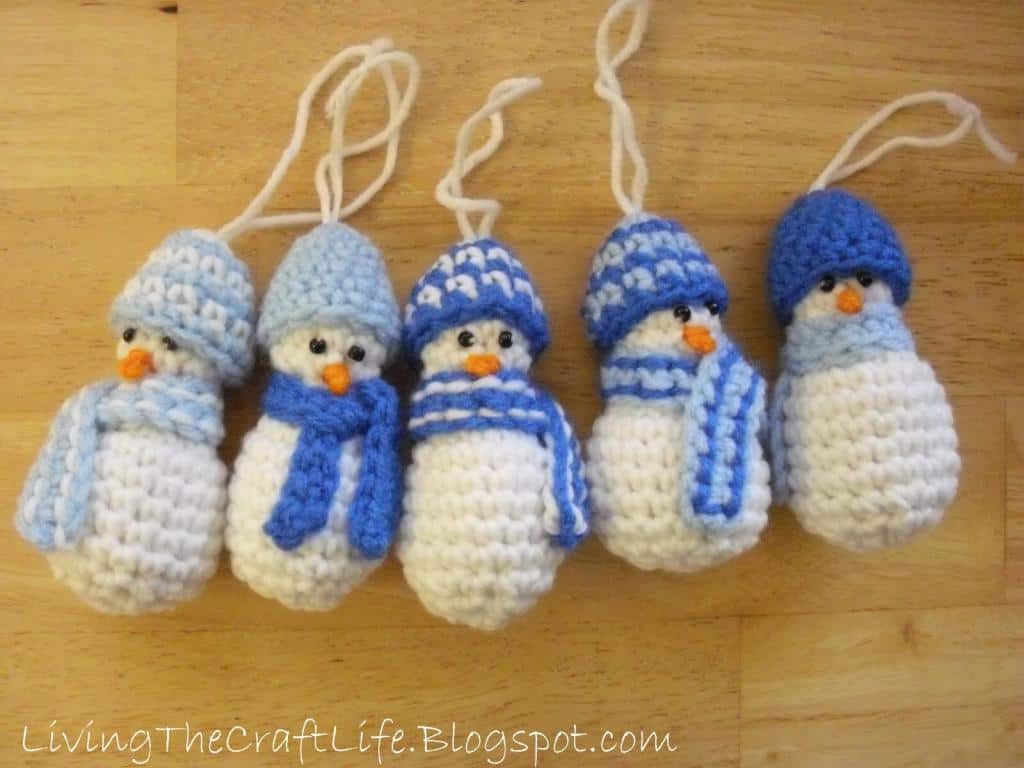 These adorable little snowmen are absolutely perfect as gifts or Christmas tree décor! Using worsted weight yarn, these snowmen can be made really tiny – almost like a keychain décor! Check out the steps @ Living the Craft Life.
---
Can't wait for Santa to hurry down the chimney? Make your own adorable Santa heads and hang them under your tree by following the steps @ Roxycraft.
---
Christmas Tree Wall Hanging/Dish Cloth at Planet M Files
This simple yet festive crochet pattern décor doubles as a dish cloth, making it a must-have this Christmas. Check out the steps @ Planet M Files.
---
Three Wise Men at Kreinik
Tradition comes to life with this three wise men crochet pattern! You can use them as holiday décor or even clothing accessories. Check out the steps @ Kreinik.
---
Add an adorable twist to the classic mistletoe by crocheting a cute little face hanging! Check out the pattern @ Riot of Daisies.
---
Add a Personal Touch to Christmas This Year!
Now that you've seen some of the festive crochet Christmas crafts you can do, try adding your own personal touch to your home and to your gifts by customizing the patterns to your liking! Don't forget to post a picture of your creations! Happy crocheting!