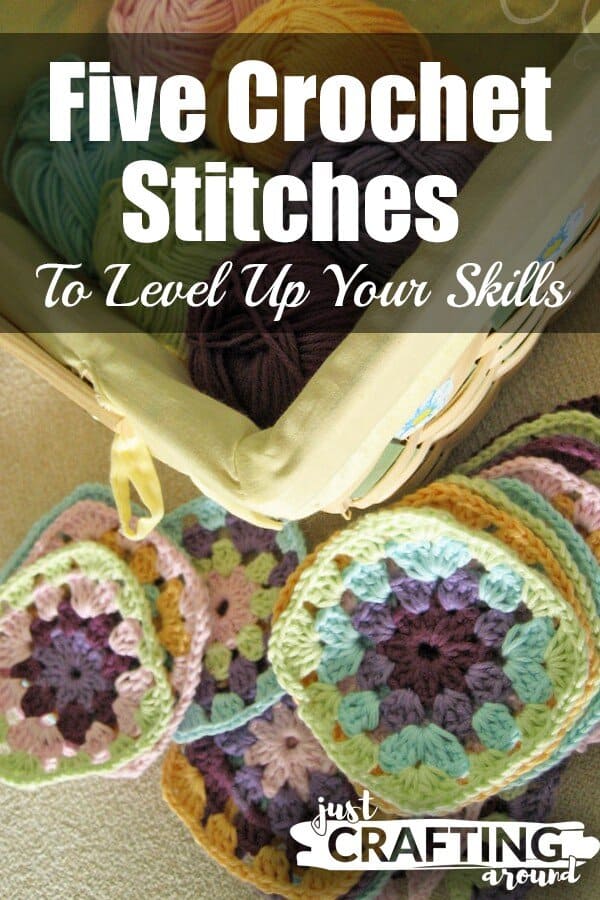 Five Crochet Stitches To Level Up Your Skills (2020 Update)
Last Updated on
Looking to improve your crochet skills, or maybe just spice up some of your regular patterns with some intermediate crochet stitches? I'm going to walk you through five of my favorite stitches that make me feel challenged, and add a little spice to the mix!
In order to give you the best head start on these five patterns, I'm going to share a video on each stitch, and then give you some of my favourite patterns so that you can start practicing straight away.
They say that learning by doing is two times more effective than any other method, and what better way to learn by doing than to make some awesome new creations!
Some of these require specialized hooks, so I've included links to where you can pick those up to. Thankfully none require specialized yarn – so I'll leave the yarn selection to you!
---
Crochet Stitches covered in this post:
Tunisian Crochet
Double-Ended Crochet
Hairpin Lace Crochet
Broomstick Lace Crochet
Pineapple Lace Crochet
---
How To Tunisian Crochet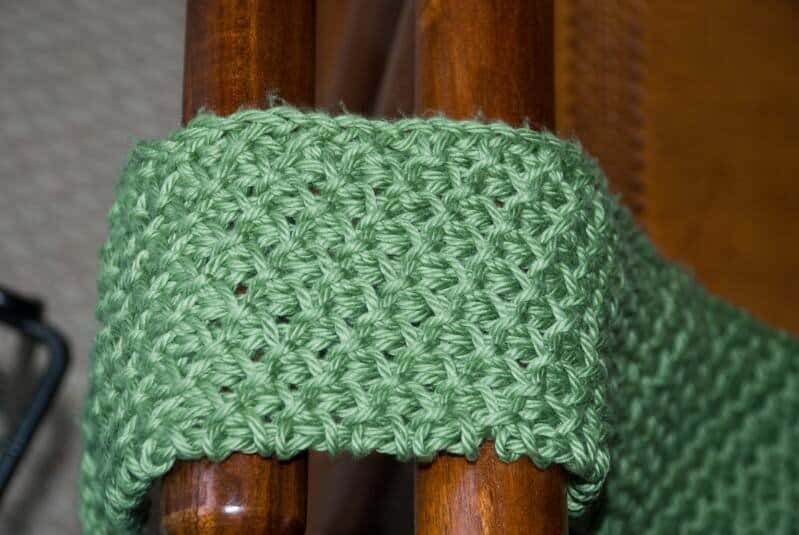 Also known as Afghan crochet, Tunisian Crochet is often considered a cross between knitting and crochet, and in fact can be used to mimic the look of knitting. This is because loops are kept on the hook and then worked off. One of the most common stitches for Tunisian Crochet is the Tunisian Simple Stitch.
The technique uses a special crochet hook with a stopper at the end. Ideally you want to use a hook that is at least two sizes bigger than the hook you would typically use for the same size of yarn.
According to ChiWei Ranck of One Dog Woof, "You are using a single hook, but you're also keeping all the stitches on that hook, similar to knitting. It's a great way to branch out or take a break from your usual projects, and maybe use some different muscles than you're used to".
So let's take a look at how to use Tunisian crochet by way of our favorite YouTube video on the subject, courtesy of the amazing TL Yarn Crafts TV.
Once you've watched the video a few times and feel you have a good grasp on Tunisian crochet, check out this awesome pattern for a Tunisian pinwheel square.
---
How To Double-Ended Crochet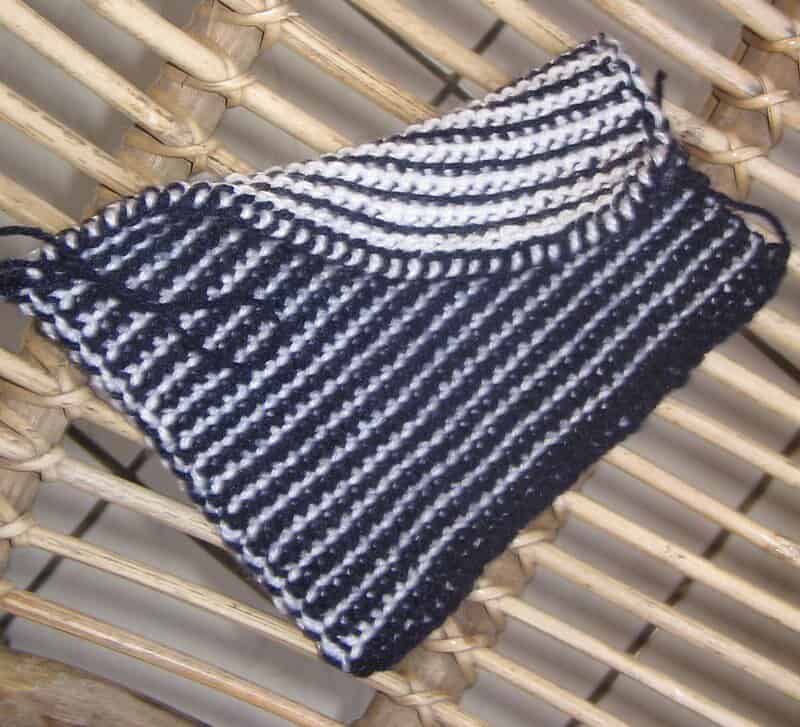 Also known as double end crochet, crochet on the double, or crochet knit, double ended crochet is a cousin of Tunisian crochet, and builds upon that knowledge.
As you would expect from the name, double end crochet uses a double ended hook utilizing a different color or weight yarn for each hook, which gives it an intricate look.
Kim Grozman of Crochet Kim has an excellent blog on the differences – it's a long read but really gets into the detail.
Some of the points she makes are:
You don't have to complete an entire row before you close the stitches
It doesn't curl like regular crochet because you're working from both sides
You can easily make fully reversible projects, with a different color or even stitch on each side.
All that being said, check out this awesome video from Bethintx1 on how to double end crochet.
Once you've watched the video a few times and feel like you have a good handle on the technique, check out this wonderful pattern for a double ended baby blanket.
---
How To Hairpin Lace Crochet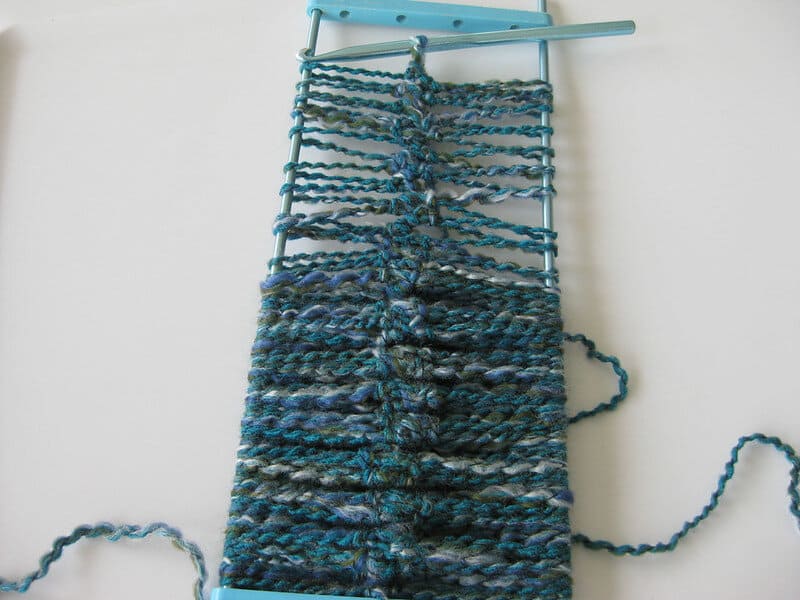 This technique uses standard crochet hooks in conjunction with an adjustable hairpin lace loom to create beautiful lace like patterns. Even basic stitches like single crochet will see amazing results, though holding the loom while stitching does take some getting used to.
The Red Heart Design Team over at Yarnspirations actually has a couple of fun facts about hairpin lace crochet:
Back in the Victorian era, before hairpin lace looms, this technique was done on women's U-shaped hairpins, and that is where the name comes from. According to Stitch Story, hairpin lace may have been invented by Katherine of Aragon and was also once known as Kat Stitch. Over time it has also been called French Ground, Wire Ground and Six Pointed Star Ground Stitch. Cami at Crochet Spot says it may also have been called Turkish firkete, Staple Work, and Fork Work.
In the following video, Bernat Yarns walks you through the basic strip – check out the rest of her channel for more hairpin lace crochet tutorials.
Once you've watched this and a few other of Bernat Yarns' videos and you feel like you're ready to take this baby on, check out this beautiful pattern to create a hairpin lace scarf. You can also check out Underground Crafter's May 2015 special on hairpin lace that covers techniques and some wonderful patterns.
---
How To Broomstick Lace Crochet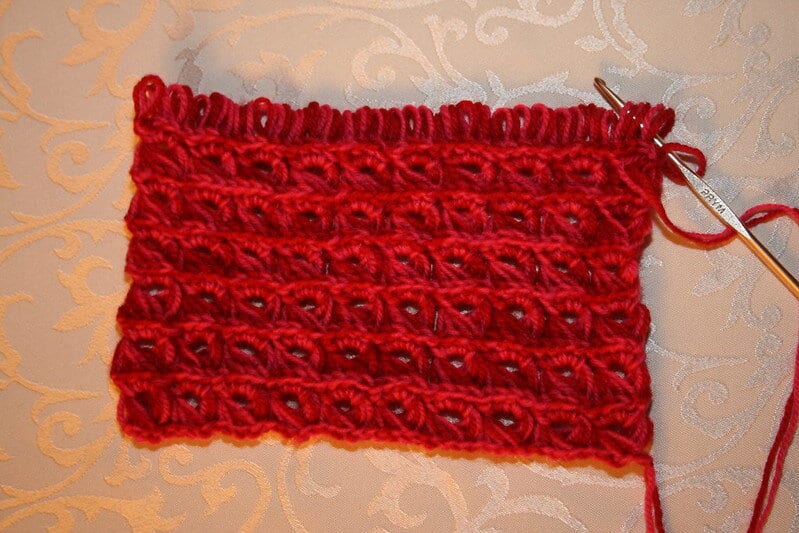 This is one of my favorites, and you might also know it as jiffy lace or peacock lace.
Broomstick Lace is actually on the slightly harder side of this list – mainly because it's so awkward! To make things a little easier on yourself, I've always been told to start this one with something that has a little give, like a good synthetic yarn.
For this technique you'll want a crochet hook plus some thick object like a large sized knitting needle.
This video from Donna Wolfe of Naztazia will walk you through the basics – but don't worry, I have some mores resources below!
Broomstick lace crochet is actually kinda tricky, so if you feel like the video doesn't quite get you there, check out this super comprehensive tutorial from Hello Speckless. It's packed with pictures and great advice – between that and the video you should have no issues.
Once you feel like you have a handle on broomstick lace crochet, check out this killer pattern for a broomstick lace headband.
---
How To Pineapple Lace Crochet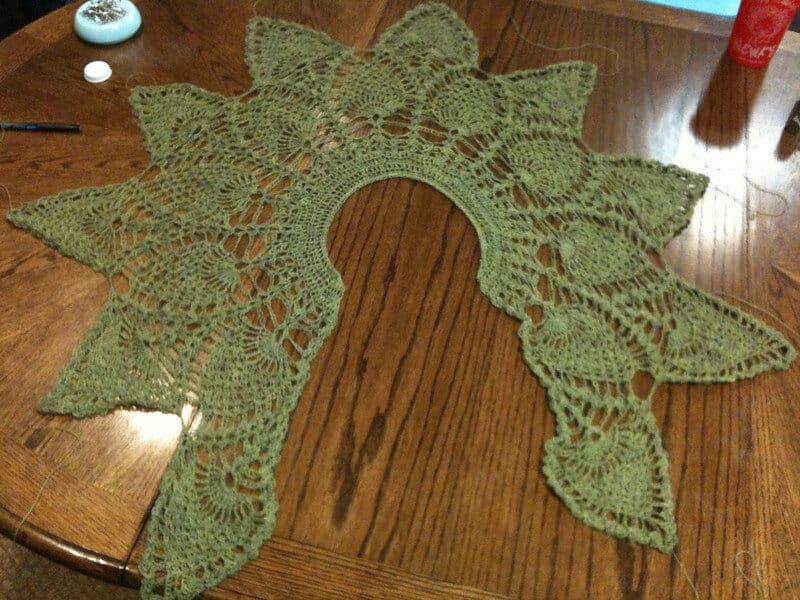 One of the simplest and yet intense intermediate techniques, that requires no specialized tools, are pineapple lace patterns, a motif used in vintage crochet lace. While they do use basic stitches, you have to concentrate to keep your place.
For these you use traveling chain stitches to create stunning pineapple shapes and of course pineapples can be used individually as doilies or even appliqués. Alternatively, they can be stitched together to make various other projects.
This video from Elena Rugal actually runs over half an hour, and will bring you right through everything you need to know.
Once you've watched the video the whole way and feel like you have a good handle on pinapple stitch crochet, check out this super fetching pattern for a Pineapple Lace Bikini Cropped Vest. Breanne over at Hooked On HomeMade Happiness also has a wonderful pattern for a pinapple crochet top.
---
Hope you liked these! Were any of them new to you? Share the ones you liked the best in the comments, enjoy!