Other than July 4th, Christmas has to be the biggest holiday to let your DIY spirit fly free – and what better way to do that than with Elves!
Elves are happy, helpful creatures that help Santa make presents and take care of the reindeer. They are well-loved, timeless creatures of Christmas that bring smiles to everyone they meet. Whether you're diminutive or gigantic, you can be a happy helper too with these awesome DIY Christmas elf costume project.
---
DIY Christmas elf costume ideas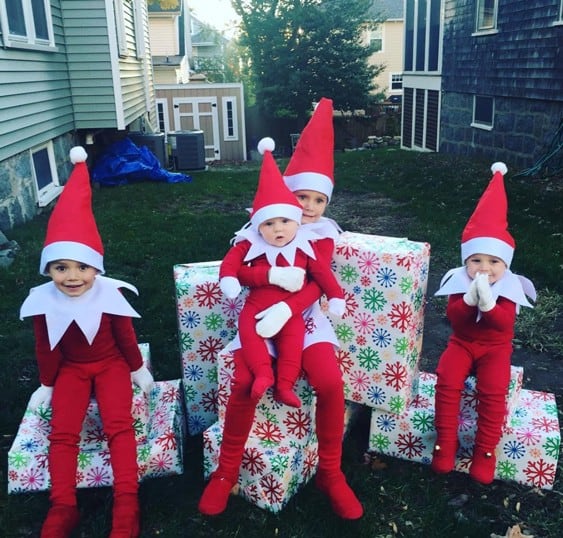 1. DIY Elf On The Shelf at Primary
This simple no-sew Christmas Elf On The Shelf costume can be adapted for baby, adult, and everyone in between! In order to keep things super simple, this costume utilizes cherry red PJs so you don't have to reinvent the wheel to get a killer elf on the shelf costume. You just have to use some fabric tape and a hot glue gun to attach felt and pom poms, and you're good to go!
Your little ones will be so busy looking out to see if each other are naughty or nice, you just might get the night off! These outfits are also reusable and can be used as matching Christmas PJs or even just re-purposed for Halloween or other holiday outfits.
By the way, we're big fans of Primary – not only do they have a ton of cute kids clothes for sale, they also have a whole bunch of tutorials on making killer kids costumes – who doesn't love this wonderful and easy Ace Ventura costume? They also have costume tutorials to make your kids into everything from Batman to a Baseball. Such a wonderful resource. Enjoy!
---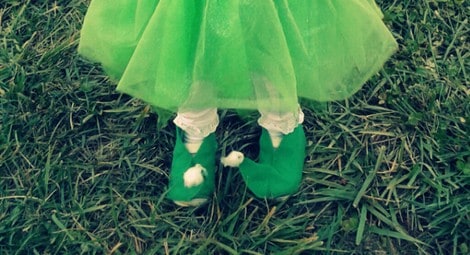 2. Elf Felt Shoe Covers at Camp Clem
These adorable felt shoe covers are perfect for the little happy helpers in your life! They're a bit fragile, but they're also low-cost, making them easy to replace. Check out the guide and make something special!
---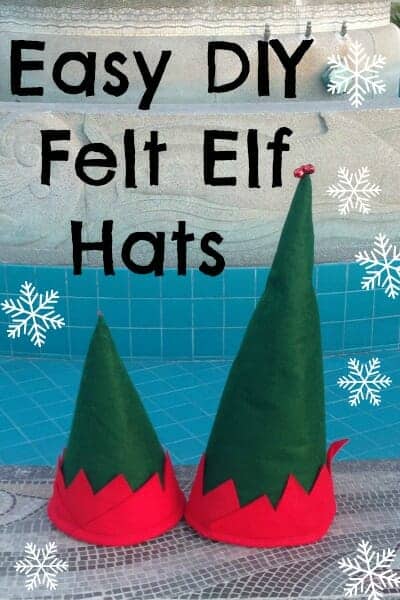 3. Easy Felt Elf Hat Pattern at So Sew Easy
Looking for some low-cost elf-based props for the holidays? This easy felt elf hat pattern is perfect for photo-ops or as part of an elf outfit. A bit of sewing know-how is required for this DIY. Plus, Alicia shows you how to make a kids and adult sized elf hat so all can join in on the holiday fun!
---
4. Elf Hat And Booties Pattern at Peek-A-Boo Pages
There's a lot to love about this tutorial. The hat is awesome, and the booties are just the cutest.
Amy is the lady behind Peek A Boo pages, but she keeps busy! She also has a pattern shop AND a kit fabric store. However, Peek A Boo pages has huge amount of free goodies, so be sure to check them out. I especially like this pattern for fabric gift bags and these wonderful baby toys to sew.
But back to this pattern. Amy actually designed and made this DIY elf hat and cutie elf booties as a gift for a friend's newborn – but I think this pattern could easily scale. Her tutorial is super easy to follow for anyone looking for an elf pattern to sew, or just generally wants to get ideas for how to make an elf hat. This makes a wonderful Christmas project, and a cute gift. Enjoy!
---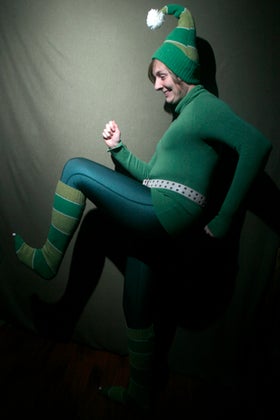 5. Stocking and Elf Costume from Sweaters at Instructables
A lot of us probably have too many Christmas sweaters that pile up every year, some of them no longer wearable but holding a lot of memories. Now you can keep those memories alive by upcycling them into an elf costume and stocking by following the easy to follow instructions. Instructables has tons of great DIY ideas with free directions and tutorials, make sure to check them out for this idea and many more!
---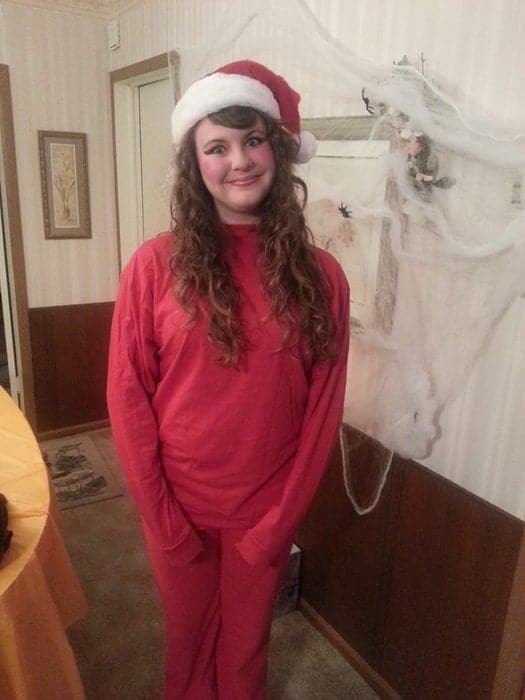 6. Elf on the Shelf Costume at Instructables
Now that a lot of people are familiar with the elf on the shelf; they're usually used to educate and encourage children to behave as the elf travels to Santa each night and reports how the child is behaving, or misbehaving. If you're itching to try something new but don't want to give up the elf look, this DIY Christmas elf costume is the way to go.
---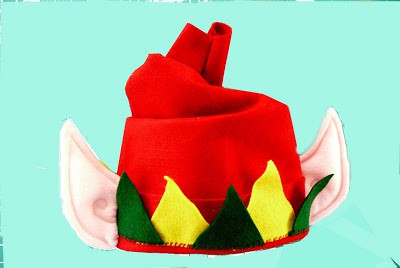 7. Felt and Faux Fur Elf Costume for Adults at Linda's Art Quilts
Have a knack for sewing and an eye for design? This fabulous felt and faux fur elf costume for adults is a fun challenge to try. Check it out! Linda shows you how to make this elf hat and some elf shoes.
---
8. Easy Elf Costume at Howcast
Want to dress to impress but don't have the time? This easy elf costume requires only a bit of sewing know-how and a bit of imagination to impress your friends and family. This is a great look to replicate Will Farrell in the movie Elf and who doesn't love that movie and want to be an elf to help spread holiday cheer!?!
---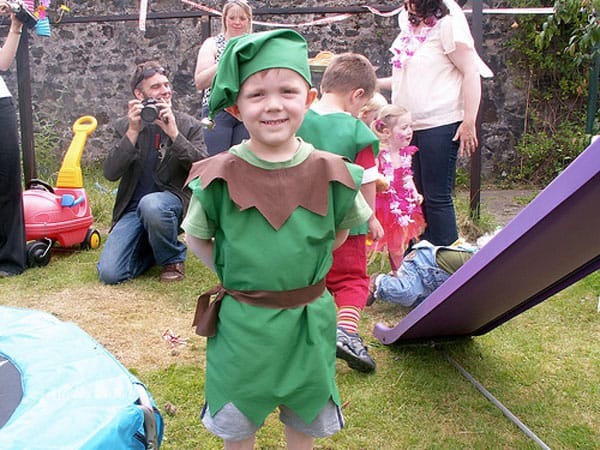 9. Three-Step Elf Costume at Costume Pop
This three-step elf costume not only is easy to make, but is also robust and looks absolutely adorable on little kids. Check out the tutorial, it really couldn't be easier.
---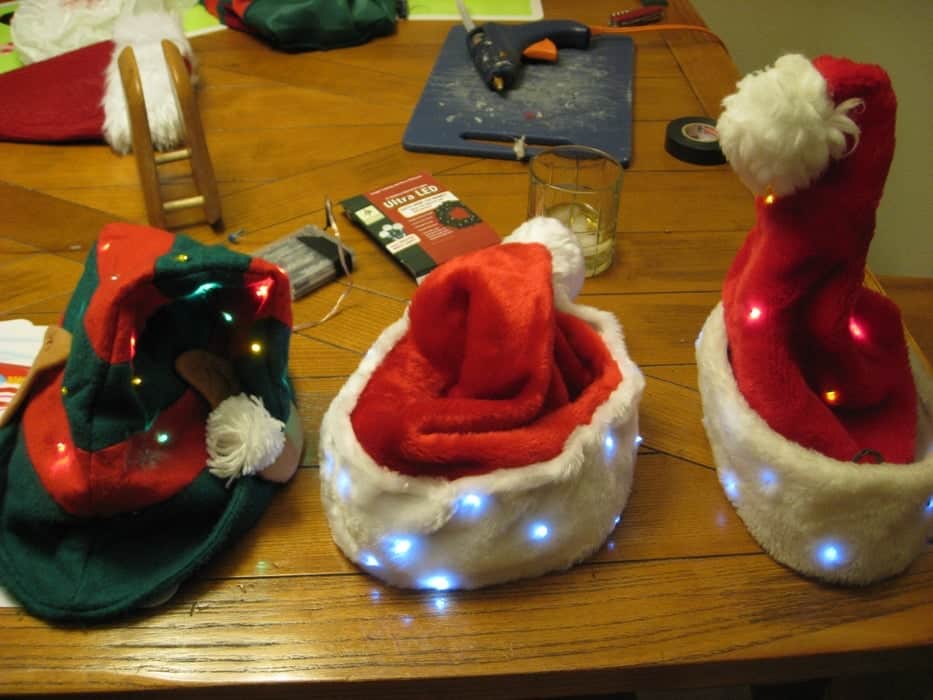 10. Santa and Elf LED Hats at Instructibles
Help Rudolph light up the foggiest Christmas eves with these Santa and Elf LED hats! These instructions are super detailed, packed with pictures and video. And at the end of it all, your costume will shine the brightest this Christmas!
---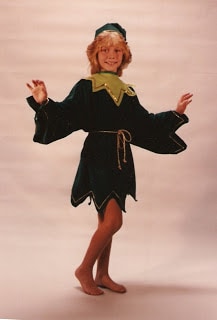 Sometimes, store-bought dresses are simply too plain and too boring to wear. This DIY Christmas elf costume, on the other hand, brings a touch of class and elegance to the well-loved classic elf outfit.
---
12. DIY Christmas Santa Elf Costume for Dogs at YouTube
Dogs are one of mankind's most adorable little helpers, and it makes sense to dress them as such this Christmas. This simple tutorial will give your dog a fabulous elf makeover in no time!
---
Get Ready to Help Santa Make Christmas Extra Special This Year!
Pick out a costume for you and your family, and let your creativity bring out the happy helper in you and the people around you! Make the holidays extra cheery with a fun DIY Christmas elf costume – and don't forget to make those DIY christmas cards!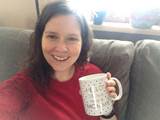 I'm a stay at home mom with our two kids. I really enjoy doing crafts with my kids however, that is typically a challenge with how limited their attention span can be and how messy it gets. So, I'm always looking for ways to make crafting an enjoyable experience and creating fond memory for all of us.