Santa hats are probably the most common hats worn during Christmas season, but there is another kind of hat that's just as adorable, if not much more so – the elf hat! Elf hats come in different shapes and sizes; from short tails to long tails, and from ones with long, pointy ears, to simple ones that don't come with ears at all. Unlike Santa hats that come usually with just a solid red color and white accents, elf hats are widely customizable and gorgeous to look at. Below are some crochet elf hat pattern ideas you might want to try.
---
By the way, if you want to level up your crochet skills, check out our top five intermediate crochet stitches!
---
20 Crochet Elf Hat Pattern Ideas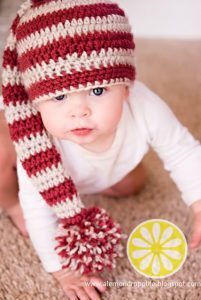 Long tail Striped Elf Hat for Babies – An adorable and comfortable striped elf hat for your baby.
Simple Red and Green Elf Hat – This simple crochet elf hat pattern comes with the classic green and red colors, making it the perfect festive hat for the holidays.
Nature-Inspired Elf Hat – The color combinations for this pattern makes it so that it blends right in with the seasons, while being especially useful during the winter with its ear warmers – perfect for both adults and children.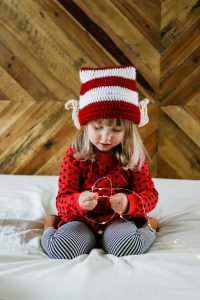 Santa's Helper Elf Hat – This crochet elf hat pattern has sizes for both babies and adults. After all, nobody's too young or too old to help Santa out!
Classic Elf Hat – Need a classic, simple elf hat to help Santa out for Christmas? This classic elf hat is easy to make and goes well with the classic green elf shirt and pointed shoes we've all come to know and love.
Fun and Easy Elf Hat – Looking for a super easy, colorful hat to make for your kids? This crochet elf hat pattern comes packed with vibrant colors and a simple design that beginners could easily follow.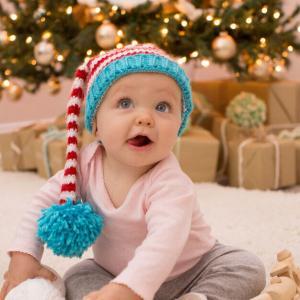 Long Striped Elf Hat with Blue Accents – A splash of playful pastel blue with bright red and white stripes exudes excitement and anticipation for any festive celebration.
Jingle The Elf Hat – This hat sets itself apart from other elf hats not just by its more elegant design, but by the bells that jingle as you walk!
Rounded Elf Hat with Ears – This enchanting elf hat is inspired by goblin ears, so the ears on this hat are a bit larger compared to other hats, therefore making this stylish hat stand out in a crowd of little-eared elves.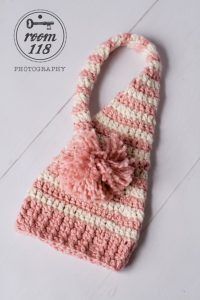 Pink Striped Long Tailed Baby Elf Hat – With more subdued strawberry and almond colors, this crochet elf hat pattern shows off one's sweet, angelic side.
Crochet Pixie Elfie Elf – This pattern comes with more complex color patterns, but the results are stunning. It comes with a hat and a scarf, making it an extremely useful helper for the winter.
Cute Elf Hat With Ears – With the signature big elf ears and festive green and red stripes, this crochet elf hat pattern looks absolutely adorable on kids.
Baby's Elf Hat with Pompom – This adorable hat comes in a single, simple solid color, but comes packed with personality with its ridged stripes.
Festive Elf Hat with Ears – This elf hat comes with gorgeous striped patterns and fairy elf ears – a perfect embellishment to enchant even the simplest onesies.
Olive Green Elf Hat – This is a simple, no-nonsense elf hat perfect for keeping children adorable and comfortable.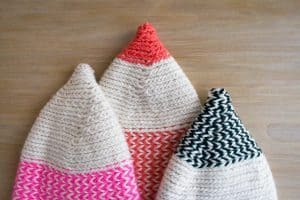 Adult Snowfall Elf Hat – This soft, comfortable elf hat is the perfect companion in dark snowy places and empty streets – reminiscent of the soft, gentle blanket of snow that covers the homes, the streetlights, etc.
Dobby the House Elf Hat – Need a simple Harry Potter-inspired costume? Just add tattered clothes and you got yourself a magical house elf costume!
Sugar Plum Dreams Elf Hat – This soft knit-look baby hat is deceptively easy to make, but results in a beautiful, elf hat that looks like colorful, dream-like rainbows protecting your baby's head.
Bright Crochet Elf Hat Pattern – This simple yet elegant combination of blue and green stripes is perfect for adding a splash of color and dash of whimsy to the holidays.
Santa's Helper Crochet Elf Hat Pattern with Ears – With a cute little bell that jingles with the pompom, and elf ears on the sides, this hat is a quirky accessory for both babies and adults.
Elf Hat has more personality
While the crochet elf hat pattern isn't as common or easy as the Santa's hat, these beautiful elf hats give the wearer a bit more personality, and a lot more color. Try your hand at some of them and see what you prefer. And do share with me your elf hats by commenting below. Happy Crocheting and Just Crafting Around!