Whether you're looking for a crochet blanket to keep you or someone else warm, or simply a fabulous accent to a mundane, tired-looking furniture, this list of comfy crochet blanket patterns is sure to help you make your very own blanket with ease.
12 Ideas for a Comfy Crochet Blanket
Baby Bubbles Crochet Afghan Pattern by All Crafts Blog
This pretty little blanket has fun little bumps with pastel colors running over them. Utilizing a cluster stitch in stripes technique, this baby bubbles crochet pattern is a fun twist to your normal crochet pattern. You can check out the steps @ All Crafts Blog.
---
This blanket by Underground Crafter, made from a bunch of hexagons (46, to be exact), looks beautifully geometric – like a honeycomb, and is also highly customizable; you can change the size of the blanket by adding or removing hexagons!
---
Granny Square and Ribbon Baby Blanket Set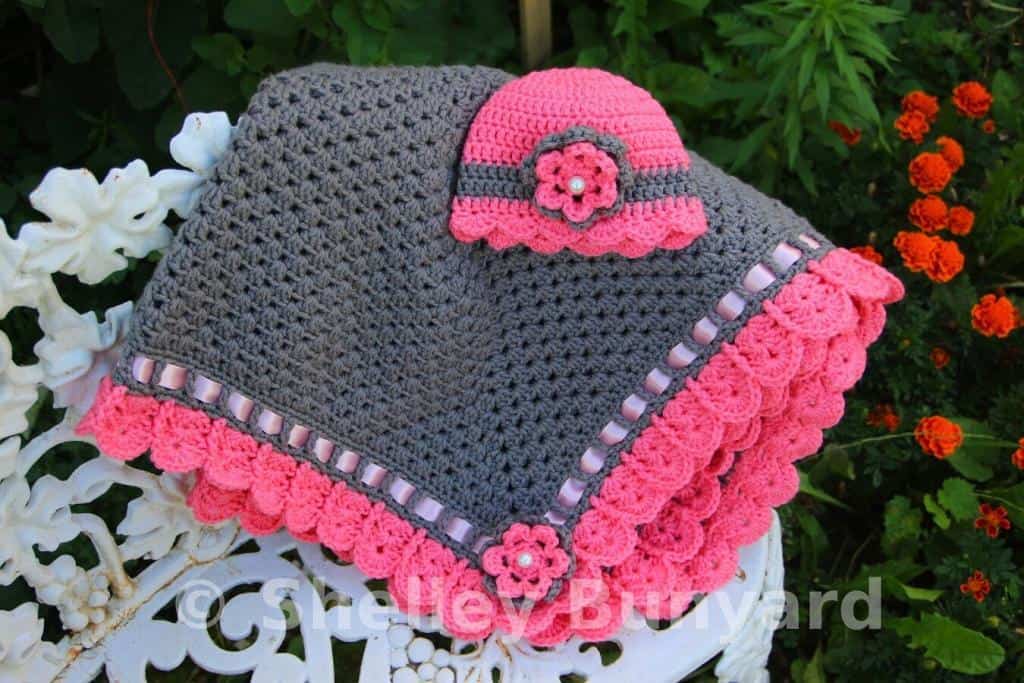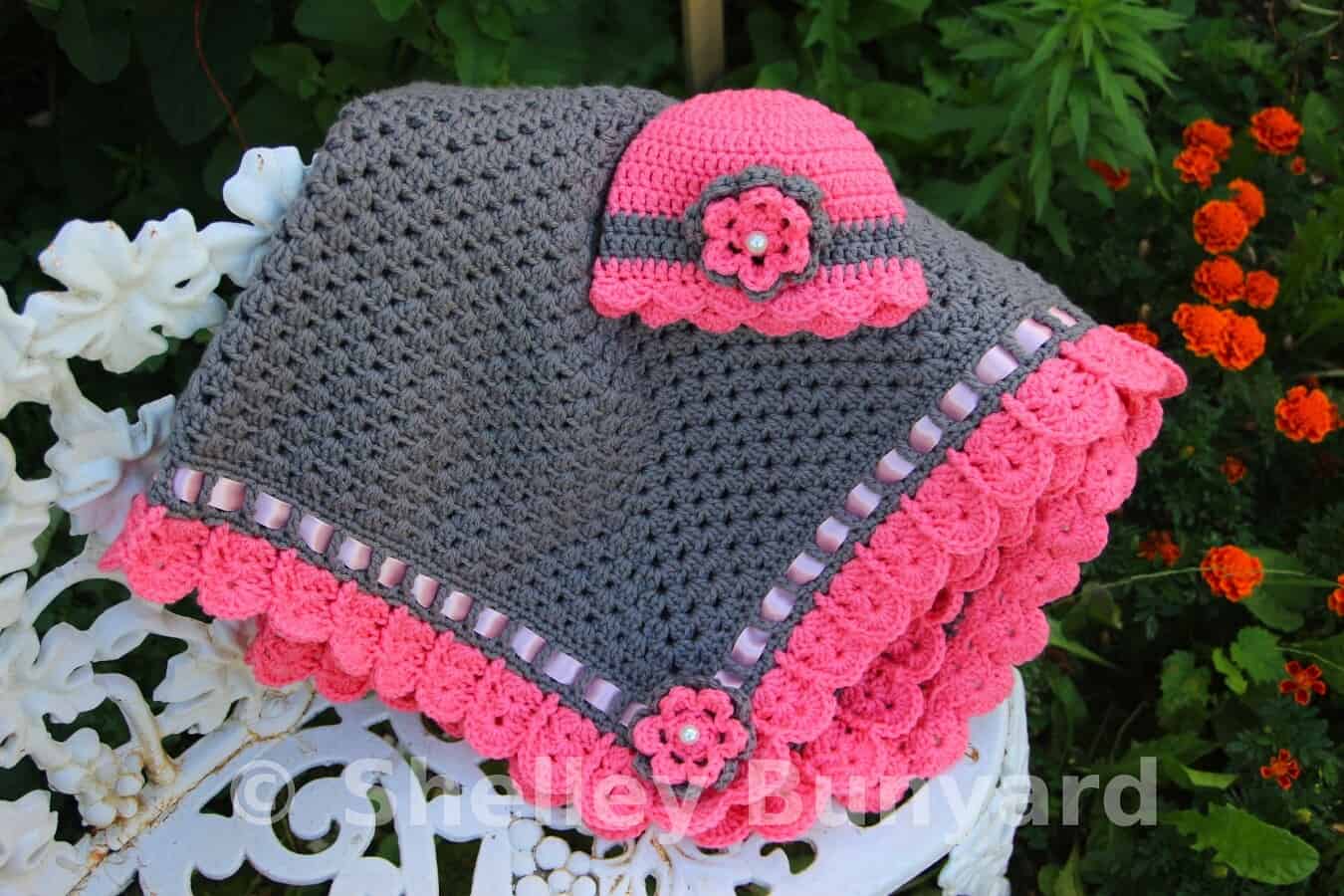 This granny square and ribbon baby blanket set is a great gift to give for baby showers. The hat fits 0-3 month-old babies, and has the most adorable little flower, making it look like a small poppy hat! Check out the tutorial @ Mad Hooker Crochet.
---
Blackberry Salad Striped Baby Blanket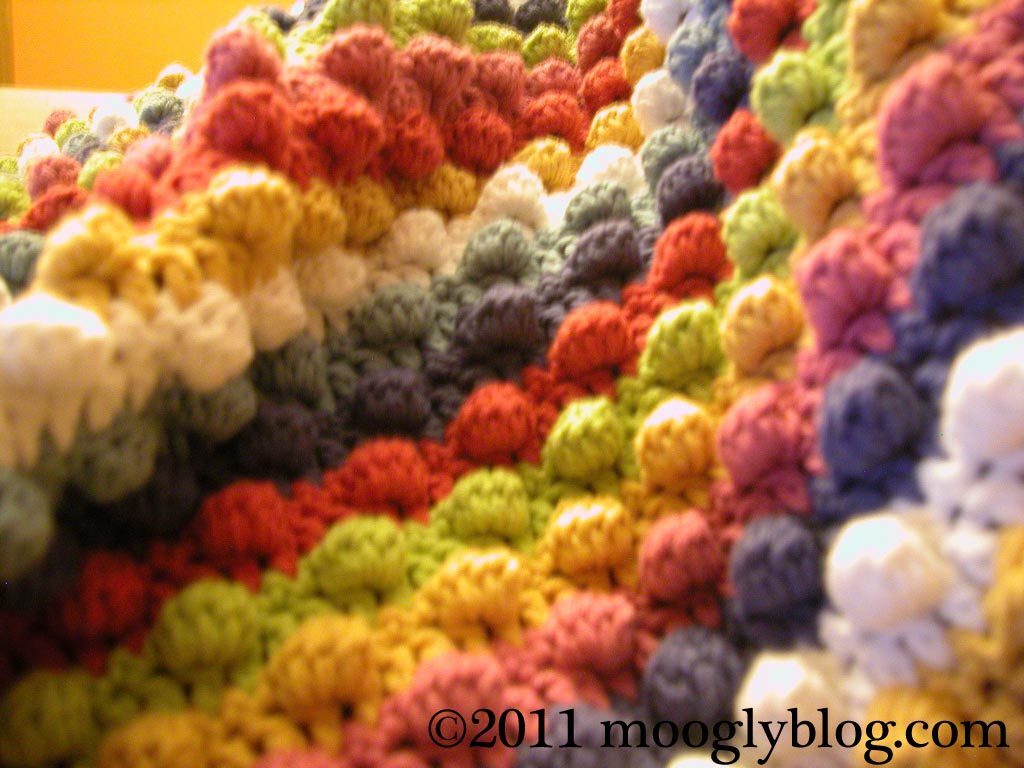 This remarkable blackberry salad striped blanket is sure to turn heads, with its beautiful bobble stitch with a splash of brilliant stripes! Make your very own by following the steps @ Moogly Blog.
---
Chevron Love Car Seat Blanket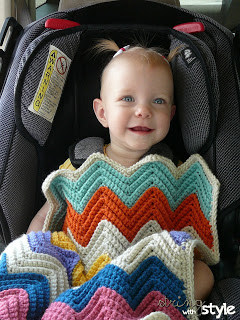 If you love chevrons, then you're going to love car seat blanket with its exciting trendy chevron design. The beautiful ridged texture gives babies something to fiddle with, while the exciting colors give them something fun to look and and explore. Check out the pattern @ String with Style.
---
ABC Baby Blanket Pattern
Give your baby a jumpstart in the world of learning with this beautiful ABC baby crochet blanket! ABCs never looked so comfy. Check out the pattern @ All Crafts Blogs.
---
Crochet Bunny Lovey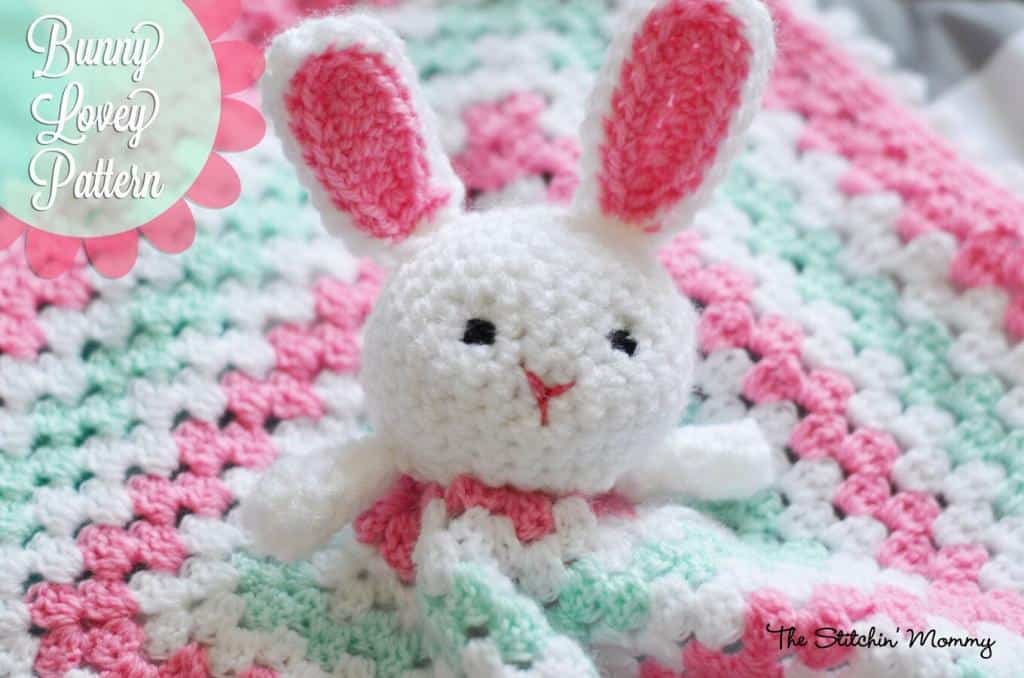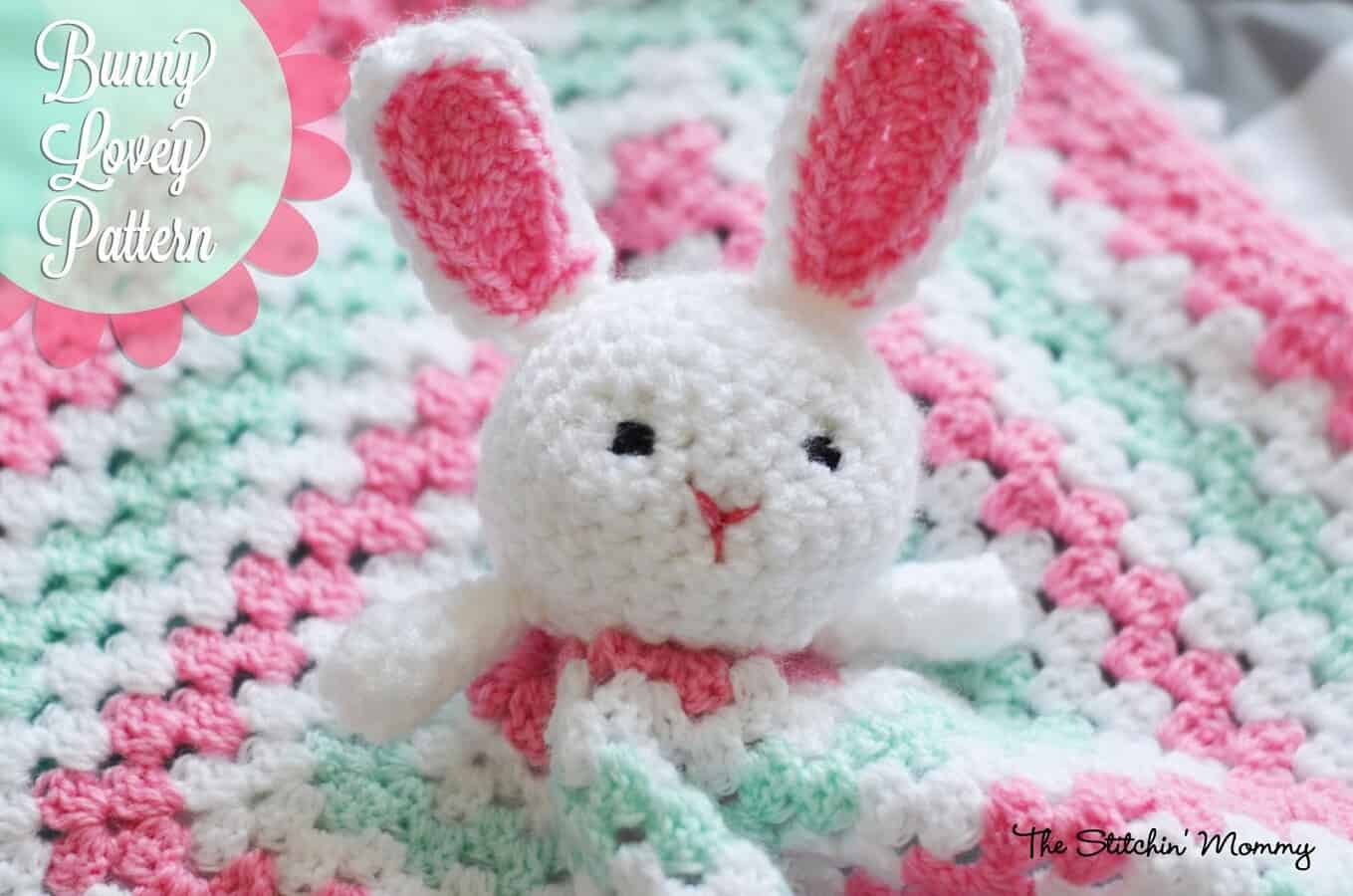 This simple yet adorable bunny blanket works both as a snuggle buddy and a blanket to keep your baby warm and comfy. This bunny blanket is easy enough for beginners to make, and adorable enough for the experts to love! Check it out @ The Stitchin' Mommy.
---
UP Blanket Set
Itching for an adventure in the clouds? This UP blanket set, while requiring a lot of sewing, results in a beautiful UP-inspired house with a bunch of colorful balloons taking it wherever the breeze takes it. Let your imagination run wild by trying out this pattern @ Mad Hooker Crochet.
---
Mini Granny Waves Afghan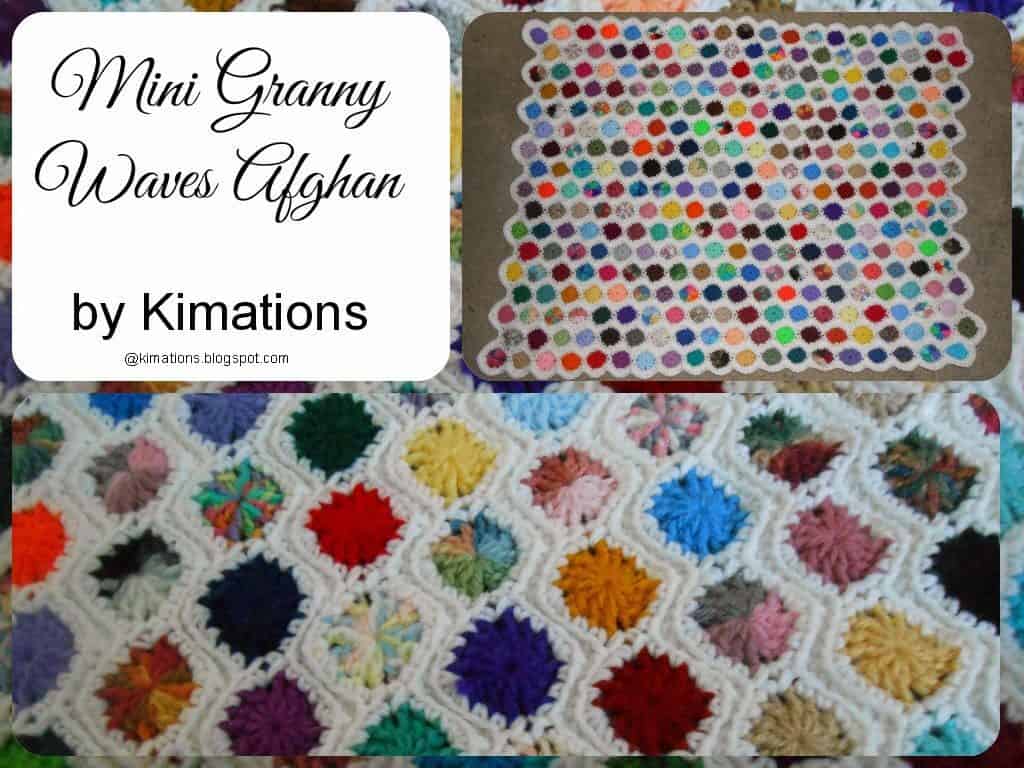 Love making different types of granny squares? This mini granny waves afghan is a fun hodgepodge of different granny squares with different color patterns! This is perfect if you have lots of small balls of yarn lying around that you want to use. Check it out @ Kimations.
---
Ripple Security Blanket
Rippled blankets are fun, but they can be rather difficult for beginners because of the complex decreasing patterns used. This pattern, however, uses a simpler decreasing pattern and is therefore both pretty and easy to make. Check it out @ Underground Crafter.
---
Crocheted Baby Blanket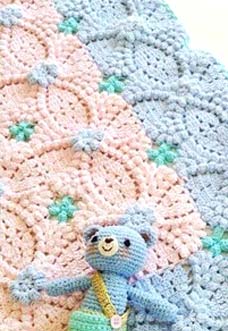 This beginners project is perfect for trying your hand at making an adorable baby blanket that could be made and adjusted with different colors for a baby boy or baby girl. Check it out @ My Crochet Pattern.
---
Angel Baby Crochet Afghan Pattern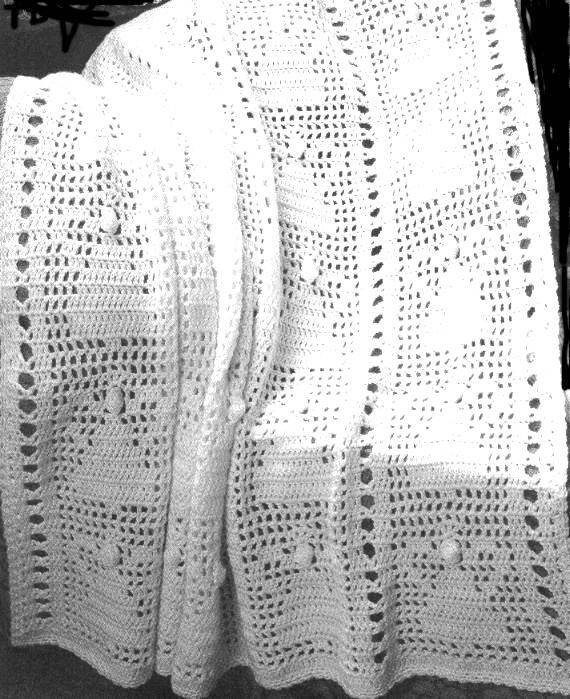 Make an angel baby crochet blanket for your very own angel! This simple white blanket looks charming with majestic angels in every corner! Check out the steps @ All Crafts Blogs.
---
Make Your Very Own Comfy Crochet Blanket Today!
These 12 DIY Crochet blanket patterns are just some of the fun and interesting things you can do with a little yarn and a whole lot of imagination! Try making your own and post a picture of your latest creation in the comments section below. Happy crocheting!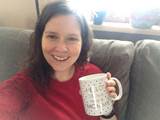 I'm a stay at home mom with our two kids. I really enjoy doing crafts with my kids however, that is typically a challenge with how limited their attention span can be and how messy it gets. So, I'm always looking for ways to make crafting an enjoyable experience and creating fond memory for all of us.