Hosting a party can be a pain in the wallet but with these whimsical DIY party banner ideas, you can have an awesome party without overspending! If you do a search, there are A LOT of DIY party banner ideas that you can follow. However, I've made it easier for you by curating some of the best party banner decorations that I found and most importantly, DIY banner ideas that are easy to do. Most of these projects can be completed in just a few hours, and all of them are sure to make a big impact. So what are you waiting for? Get started on your party banner today!
12 DIY Party Banner Ideas
1. Modern Banner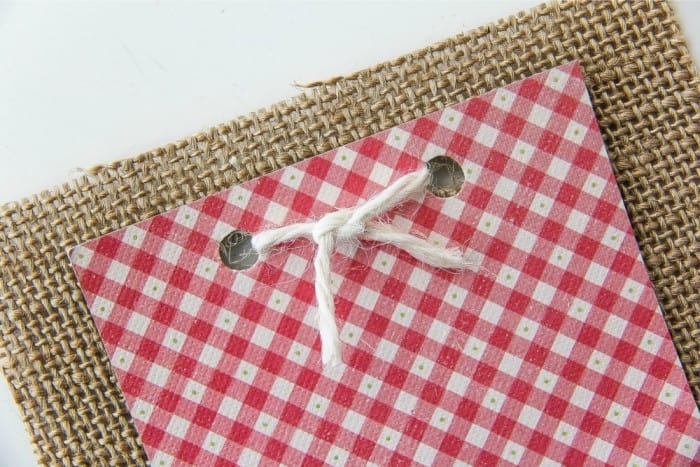 If you don't like too much color and like to keep it simple, this one is for you! This neat and chic banner can be used for multiple occasions. You can even hang them along your room window just for the fun of it!
2. Marker, Paper, Scissors!
If you want to put in more effort and not be limited by printable birthday banners, this easy but adaptable birthday banner lets you get as creative and crafty as you want! We know you want so save some $$$ 😉
3. Under Construction
This construction cone birthday banner will be your kid's new favorite – and because it's hassle-free, it'll be your favorite too! All you need is to print the template and personalize it in the way you like.
4. The Incredibles
Honey? Where's my super banner? The party is in danger! If you or your kid get the reference, you've got to have this printable Incredibles banner! It's gonna be wicked!
5. Just keep sewing!
Festive yet homey is the perfect way to describe this banner. You can play around with fabric of your choice and recreate your own fabulous version of it!
6. Spring Day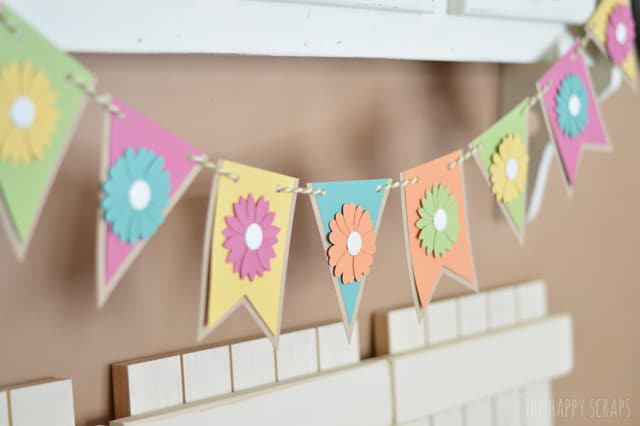 Spring is undoubtedly the most delightful season; it is the season of fresh and new beginnings…. And new banners! Like what Robin Williams said Spring is nature's way of saying, "Let's party!". And what is a party without a banner? Let your creativity bloom by making this spring banner!
7. Scrapbooking Paper Banner
Find printable banners more convenient? Here's another one for you! Easy Peasy! No more waiting! This banner is super adaptable and can be used for a family reunion, homecoming, or for any outdoors birthday party. Enjoy!
8. Unicorn Banner
At some point in a girl's life, she wished she was a unicorn. If that's you, this one's for you, sister! Go live the dream! This customized kids banner works as a birthday door decoration, a table dress or an outdoor birthday decoration. Have fun!
9. Pretty Little Banner
The looks of this banner can be deceiving but lo, and behold! It's so much easier than it looks! This banner is so gorgeous that your guests might start gushing over it! It also may or may not be an excuse for you to start bragging about how simple it was for you to make (wink, wink).
10. The Last Straw
A party banner? Made out of straws? Crazy creative, right?! It's so pretty you might wanna hang it around all year-round! Let Elizabeth Macleannan show you how. This one works as a welcome banner, a farewell banner, or a happy birthday flag – it's so adaptable!
11. Fan Club

You'll surely be a fan of this one! Why? I mean… how can you not?! Pretty and easy? Check! Fast and convenient? check! Can be used for multiple occasions? Check! What else could you ask for?
12. Let's Purr-ty!
I thought I saw a pussy cat! I did! I did saw a pussy cat….banner! This might just be the new favorite of your inner cat lady or your self-proclaimed cat lady friend! Or shall I say….Wait for it…the Purrfect banner (Let's pretend you didn't see the pun coming).
Here's 25 More Eye-catching DIY Party Banner Ideas
Use colorful paper to create a festive and fun banner that can be hung up indoors or outdoors.
Get creative with your lettering and try out different fonts or calligraphy styles.
Incorporate some greenery into your banner for a fresh and natural look.
If you're throwing a themed party, use the colors and symbols of the theme in your banner design.
Use washi tape or other patterned tapes to add some visual interest to your banners.
Make banners out of fabric for a rustic or vintage look.
Paint wooden letters or shapes to create a one-of-a-kind banner.
Hang your banners with some fun and colorful ribbon or twine.
Try using different materials like felt, foam, or cardboard to create unique banners.
Get creative with the shapes of your banners – think stars, circles, or even animals!
Spell out words or phrases in a fun and playful way.
Use metallic paint or glitter for a party banner that really shines!
Add sequins, beads, or other embellishments to give your banner some extra pizzazz.
Make a pennant banner by sewing fabric triangles together.
Create an interactive banner by adding pockets where guests can insert their own photos or messages!
Hang your banner from a tall stand or tree for an extra dramatic effect.
Try out some fun and festive printable templates for your party banners.
Go all-out with a three-dimensional banner that really stands out.
If you're feeling crafty, try making your own party banner template from scratch!
Use washi tape or stickers to decorate plain cardboard letters or shapes to create a unique banner design.
Decorate a plain wooden dowel with colorful ribbon or fabric to make a simple pennant banner.
Cut out different shapes from colored paper and string them together to create a whimsical banner design.
Get the kids involved by having them help you make handprint or footprint banners!
Have some fun with your party banner and make it into a game or activity for your guests.
And voila! You have the secret recipe to a fun yet inexpensive party! DIY is the key, my friend. Let us know which diy banner ideas you'd love to try out or have already tried. Hope you had fun!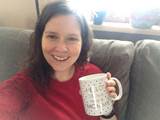 I'm a stay at home mom with our two kids. I really enjoy doing crafts with my kids however, that is typically a challenge with how limited their attention span can be and how messy it gets. So, I'm always looking for ways to make crafting an enjoyable experience and creating fond memory for all of us.