I don't think you've gone through childhood if you have never dreamt of owning a dollhouse – well, at least for most people! Dollhouses are a dream, and for some, they will remain a dream because they can be so expensive!! That's why, we gathered 12 of the most child & parent friendly DIY dollhouse ideas just for you!
15 DIY Dollhouse Projects
1. Fairy house
Got a couple of big bath or fabric conditioner bottles? Well, then, you got your kids a fairy house! This awesome and super creative idea will blow your mind! Honestly, who ever thought it was possible to create a dollhouse with bottles? Innovative, right?
2. Popsicle Stick Dollhouse
Now, this one is a little more time consuming and requires precision but it is super budget friendly. It's also not messy to make because you'll mostly be dealing with popsicle sticks and glue. No biggie!
3. Haunted house
This seasonal dollhouse will never go out of style! It gives off Tim Burton vibes and hits home. Check out the template to know the how-to. Plus, it comes with spooky peg dolls, too! Build at your own risk…
4. Suitcase Dollhouse
This fancy looking dollhouse is actually simple to make! If you have an old suitcase then you're good to go! Follow the instructions to know how to make it.
5. Bookcase Dollhouse
If you don't want to build a dollhouse from scratch, this is the better option. You can personalize it with your kids by adding furniture and accessories.
6. Off-The-Grid Modern Farm
This dollhouse has got the whole package – it has a farm of its own! Eva Monleon says it is a great way for kids to learn about sustainability and how to recycle everyday materials into a fun and creative toy. That'll preach!
7. Dream Dollhouse
Looking for the perfect Christmas gift for your little girl? This is THE dream! Just imagine bonding on Christmas morning over decorating this three storey dollhouse! You'll have memories for keeps!
8. Dollhouse Bookshelf
This is an unusual one. Not a dollhouse, not a bookshelf either, but a dollhouse bookshelf! But for sure, It's a pretty addition to the house furniture! See for yourself!
9. Another Bookshelf dollhouse!
Not everyone (like me!) has the skills and creativity to build a dollhouse from scratch, as much as we want to, we'll end up frustrated. No worries, though! This dollhouse is made from Re-purposed bookshelf. Have fun decorating it!
10. Classic Dollhouse
Spoil your kids a little with this two storey wooden dollhouse! They'll surely be delighted to see it! Let Ana White guide you on how to do this project from start to finish.
11. Portable Dollhouse
Traditional dollhouses are amazing, but if you're looking for something a little outside the box, this idea takes the cake!
12. CD tower house
Would you be willing to spend a few bucks but come up with an adorable dollhouse? All you need is to spend it on a CD tower from a local store and there you have the initial structure of the dollhouse! With just a few coats of paint here and there plus some decorations, you've built yourself a dollhouse!
13. Cardboard Box
One option for creating a DIY Dollhouse is to use a cardboard box. This is a great option if you are on a budget, or if you want to make a temporary dollhouse. All you need is some scissors and tape! You can find a tutorial for making a cardboard box Dollhouse here.
14. Foamboard
Another option for creating a DIY Dollhouse is to use foamboard. This is a more expensive option, but it will last longer than the cardboard box option. You can find a tutorial for making a foamboard Dollhouse here.
15. Wood
If you have even more money to spend, you may want to consider using wood to create your DIY Dollhouse. This will give your house an extra level of durability. You can find a tutorial for making a wooden Dollhouse here.
---
Sooooooo, which DIY dollhouse won you over? Did you like the easy & quick ones or the time-consuming yet satisfying ones? We'd love for you to let us know by commenting below!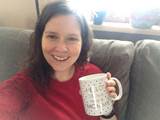 I'm a stay at home mom with our two kids. I really enjoy doing crafts with my kids however, that is typically a challenge with how limited their attention span can be and how messy it gets. So, I'm always looking for ways to make crafting an enjoyable experience and creating fond memory for all of us.