Need a costume that reflects the joy of the holidays? No worries! Now you can wear your holiday spirit loud and proud with these fun and festive do it yourself Christmas costumes! If you are into crocheting, you could try this elf hat crochet patterns to go along with your costume.
---
1. Angelic Snowflake Costume @ Tamara Menges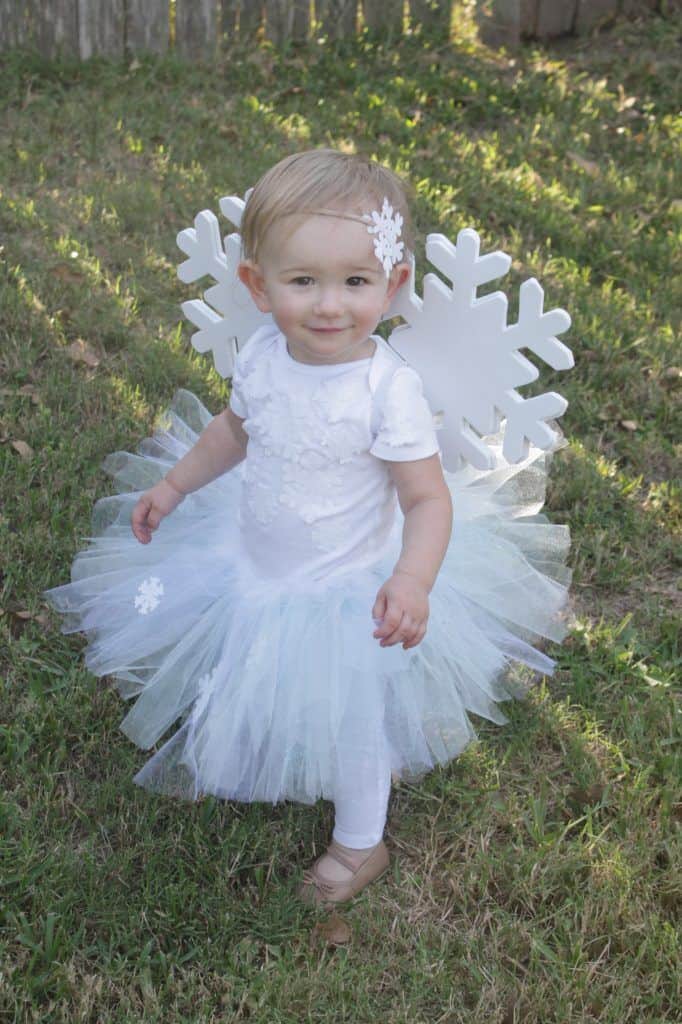 A divine mix of a gentle snowfall and joyful angels, this angelic snowflake costume from Tamara Menges Designs looks absolutely adorable on toddlers!
It does come with a pretty comprehensive list of things you need – but it'll all be worth it when you see your little snowflake running around in it!
And remember, your beloved snowflake will only be able to fit into this for one year, so it's ok to make a few small mistakes, and if you go crazy with the fabric glue and the hot glue, it's really no big deal.
By the way, Tamara's website is for sure worth checking out for a ton of awesome content – in particular she has some wonderful interior design things to share.
---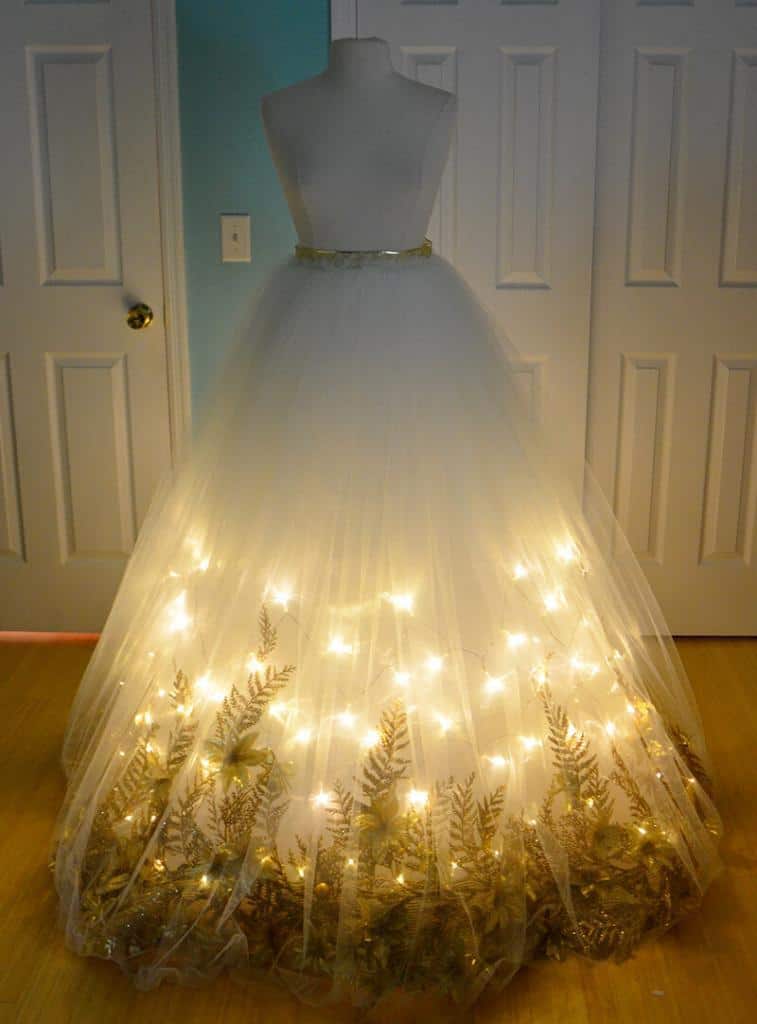 Angela says this is the longest blog post she's ever written – and you can see why!
This is maybe a little more difficult than your regular run of the mill DIY costume… Ok that's an understatement – this is an undertaking!
Lucky for you though Angela walks you through the whole process step by step, with loads of images and clear explanations for how she achieved this amazing angel costume.
Angela also shared the instructions for a ruffly petticoat she wore with the dress to make the ensemble complete. Again, not the easiest DIY you've ever seen, but for sure rewarding!
---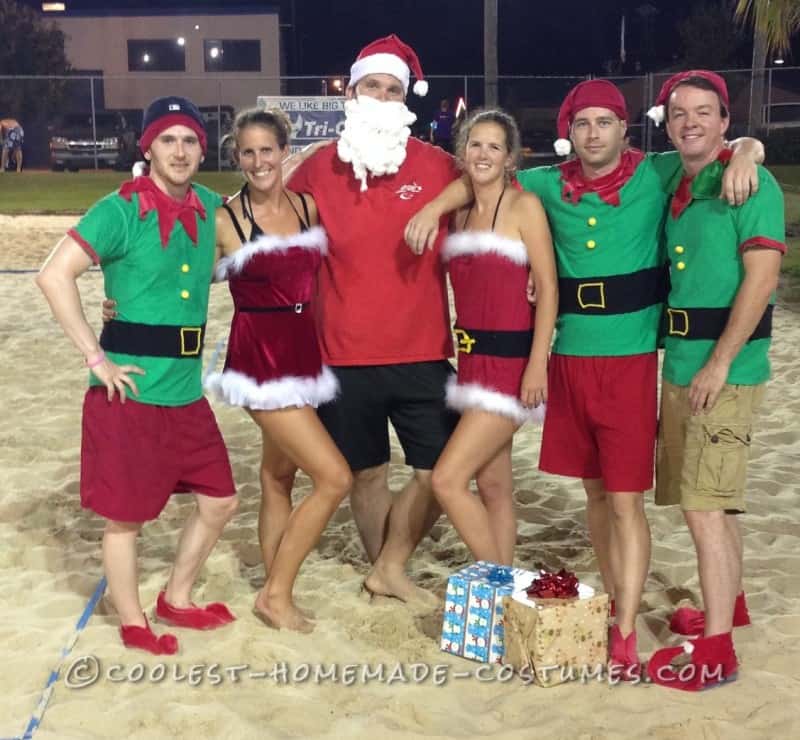 Ready for fun and festivities but don't have the time for the outfits? This easy no-sew DIY adds just the right dash of fun and festiveness while keeping things simple and low-cost making it a perfect project to try with your friends!
Vanessa shares how she got most items from a thrift store and then all you need to do to recreate theses designs is cut and glue!
---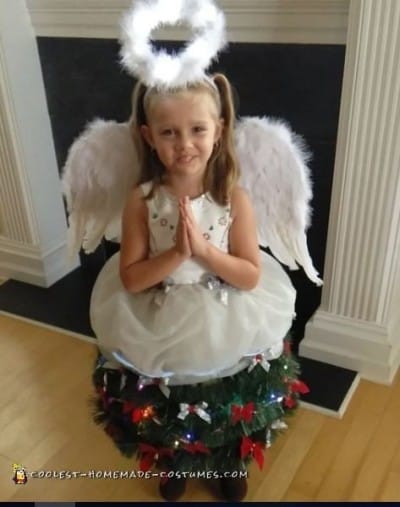 This gorgeous angel on a tree costume is perfect for little girls who want a little pizazz on the well-loved classic angel costume.
To complete you'll need a white dress, a skirt to attach the garland too, thin rope lights with battery pack, some bows, maybe some jewels for an extra sparkle, fabric glitter glue, glue gun, and gold jingle bells. Bonnie does buy the feathers, the brown boots, and pine tree garland.
This design does include some sewing but, Bonnie walks you through how to recreate the design. I could also see one using more hot glue if they're not up to sewing, or if there just isn't time.
---
Looking for fabulous, glamorous DIY makeup ideas? This snow queen makeup tutorial is guaranteed to make you look as pretty as a snowflake and as fierce as a winter storm. Just add a white outfit or dress and you'll be all set!
---
6. Costume Elf Ears @ Zeldaness

One of the simplest costumes you can wear on your head is elf ears – they're distinct, and they're also comfortable to wear since they don't obstruct your vision or other parts of your face except the ears. Now all you need is a green shirt, pants, and pointed shoes and you're good to go!
---
7. Complete Elf Outfit @ Costume Pop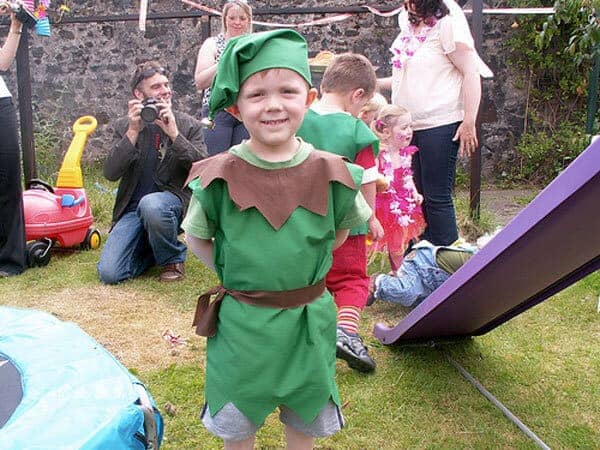 This eye-catching elf outfit is easy to make yet, results in an adorable little outfit for you kids that'll surely turn heads this Christmas! Complete do it yourself Christmas costumes are typically time consuming, but this outfit takes just three steps to make!
If you want to see more Christmas elf costumes, check out this post- DIY Christmas Elf Costume Ideas
---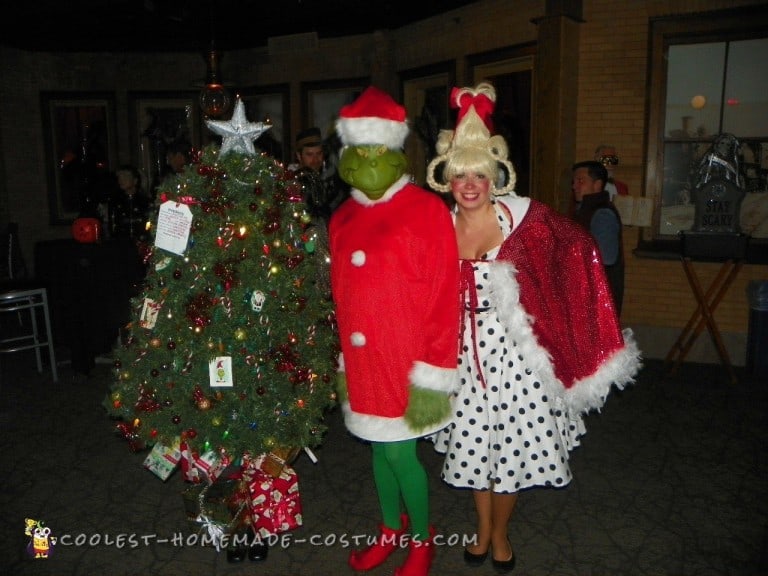 The Grinch is a timeless classic that people of all ages recognize. If you're looking for a fun twist to your usual Santa costume, you may want to give this a try!
@Coolest Homemade Costumes they breakdown how to make this whole look. You will need a little time to construct the tree but, it'll be worth it to see the look on people faces as you walk in as the Grinch with the Christmas tree and presents you stole—what a Grinch!
---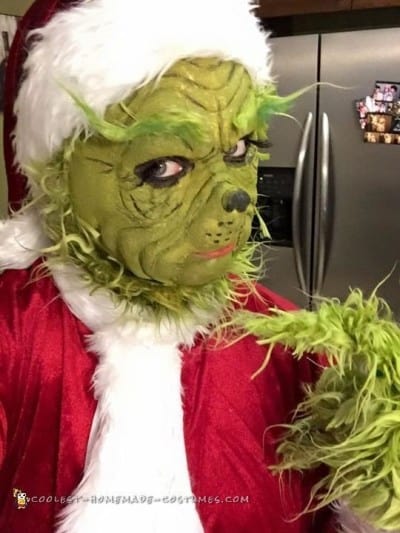 If the last Grinch look wasn't for you or maybe it was and you didn't want to wear a full mask then, this costume is for you! Take things a step further, go absolutely crazy with makeup in this latex mask and makeup tutorial.
---
10. Spiffy Christmas Eve Dog Outfit @ Ammo The Dachshund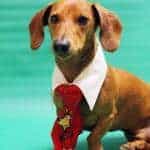 The fun and festivities aren't just for humans – they can also be for our furry friends! Make your Christmas companion a spiffy little outfit to wear in the holidays and make his/her Christmas extra special!
---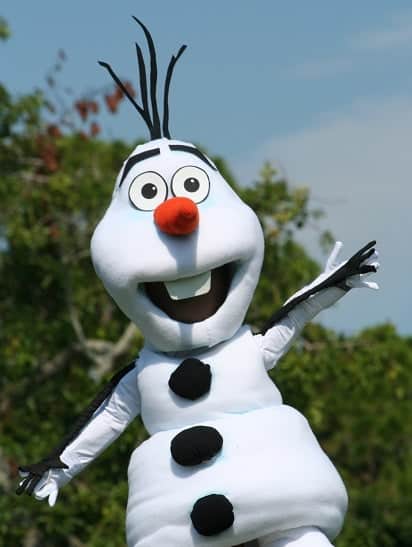 What's better than building a snowman? Being one, of course! This Olaf-inspired costume is perfect for children who love Disney's Frozen. You could even make matching outfits!
This design will take some time and more than a few steps to complete but, it'll definitely bring some winter cheer to the kids!
---
12. Christmas Tree Costume @ Instructables
Feeling a little sneaky and mischievous? Check out this comical Christmas tree costume that'll surely confuse your family and friends! Check out the video and the kids trick or treat and the tree is moving and dancing! What a good laugh you'll have--or maybe just the parents will!
Instructables walks you through how to complete this look, along with pictures for each step.
---
13. Easy Reindeer Couples Ugly Sweater @ Instructables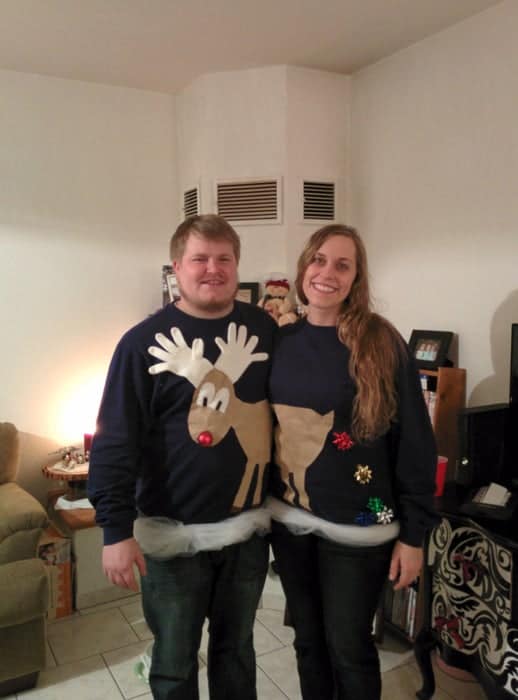 "Ugly Sweaters" aren't necessarily ugly, but they represent such a reminiscent part of the past where sweaters were a bit over-the-top with comical cartoon reindeers, Santas, etc. Now you can wear your nostalgia as a couple with this silly reindeer couple's ugly sweater. Enjoy, but watch out for the reindeer poop, I mean bows!
---
Wear your Holiday Spirit with these DIY Christmas Costumes!
For the holiday season, wear something fun, jolly, and festive with these DIY Christmas costumes! Make them and wear them with your friends and family to make your holidays extra special and memorable. While you are at it, why not DIY your own Christmas Tree too!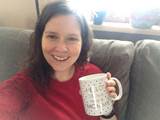 I'm a stay at home mom with our two kids. I really enjoy doing crafts with my kids however, that is typically a challenge with how limited their attention span can be and how messy it gets. So, I'm always looking for ways to make crafting an enjoyable experience and creating fond memory for all of us.