At our house we enjoy celebrating all holidays! We try to find different ideas for arts and crafts, plus fun food ideas as we try to set up our own family traditions. Below are a few of our 2020 Halloween ideas, please comment below and share your Halloween family fun ideas with us!
---
Pumpkin Pancakes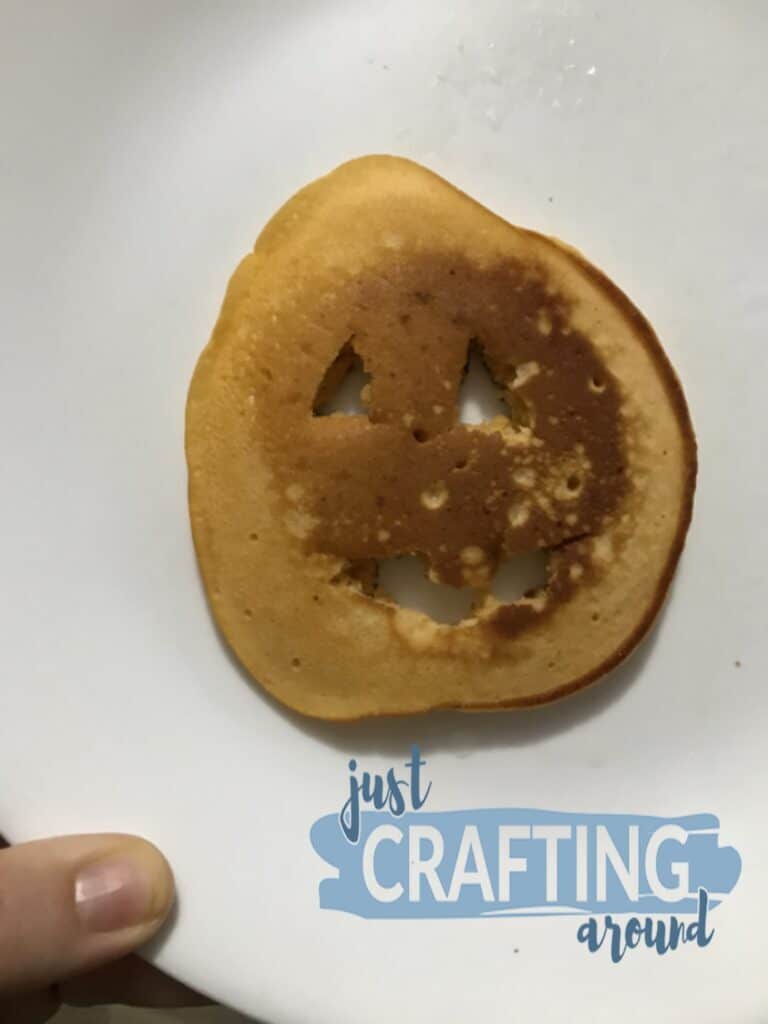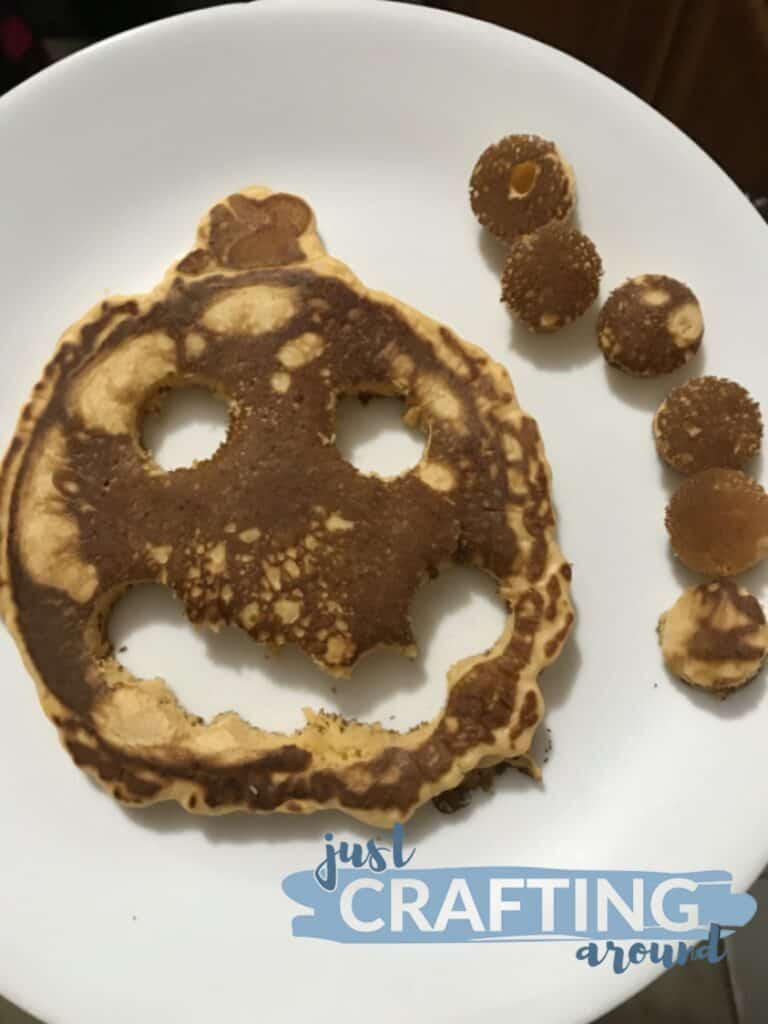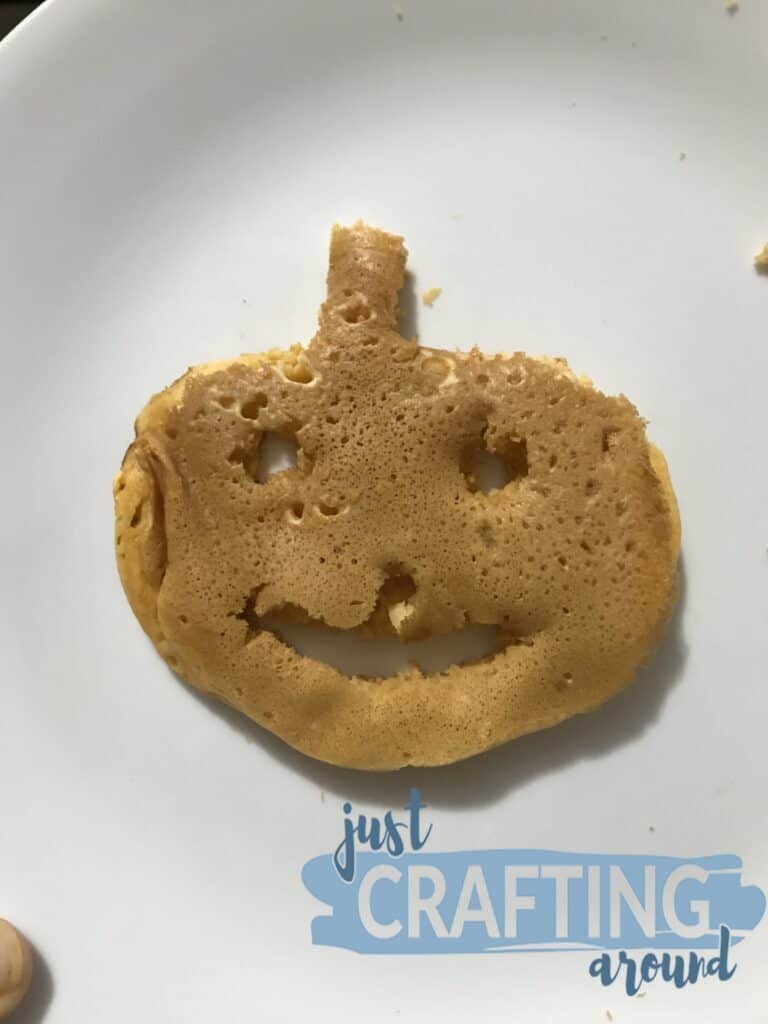 Soooo these need a little work lol BUT our toddler loved them! Which is all that really matters in the end, right!?! We used orange powder food coloring and cut out faces on the pumpkins. It took so much food coloring to get an orange tint to the pancakes. Next time, I plan to use pumpkin puree to get the desired color and to sneak in some added vegetables.
---
Ghost Bananas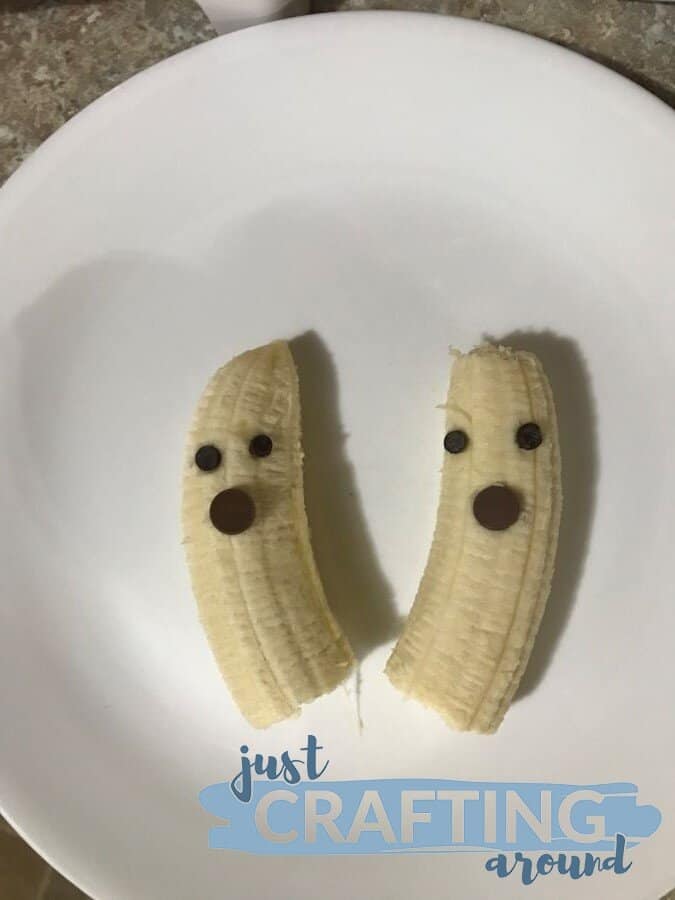 I've made these with mini and regular chocolate chips. I found that they look best as pictured above with mini chocolate chips for the eyes and a regular chocolate chip for the mouth. I placed the chocolate chips in with the smooth side facing out. This really seams to help the chocolate chips stay in place well, at least till it hits the table and my toddler reaches straight for the chocolate. Ghost bananas have been a big hit! My toddler has requested these almost daily, which is great for her since she's not one to typically eat bananas; unless it's in a smoothie.
---
Witch Brooms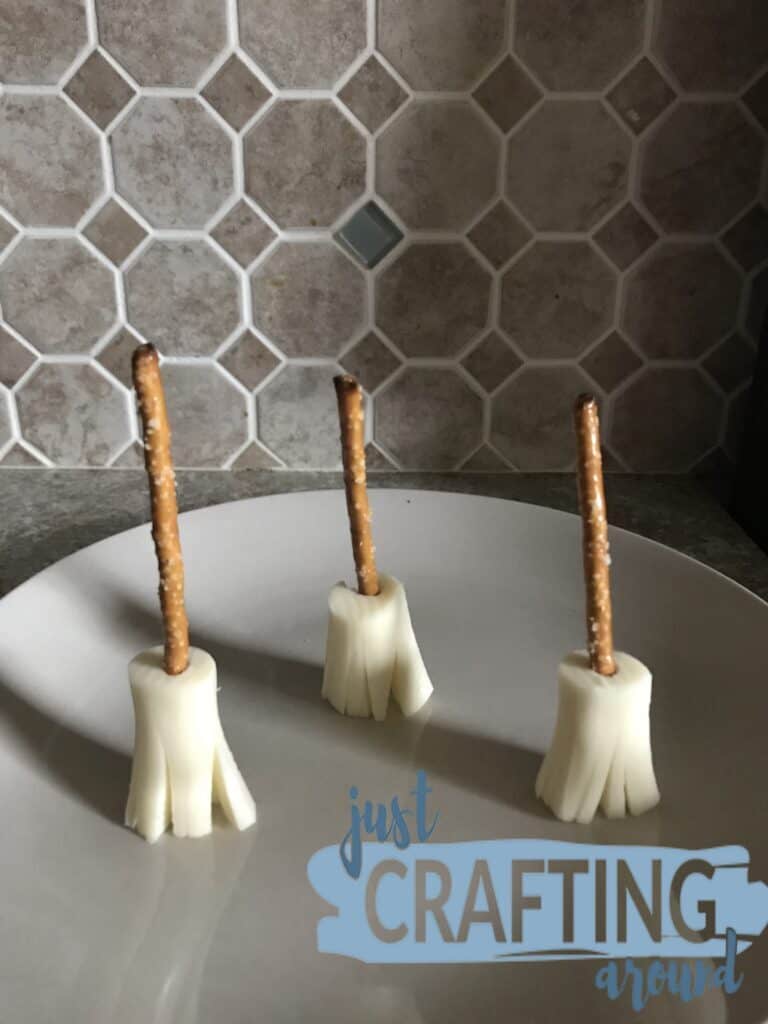 Such a simple and fun snack idea! I cut a cheese stick in 3 pieces, added slices along them and then finished it off with the "stick" by twisting a small pretzel stick into the end of the cheese stick.
---
Spiderwebs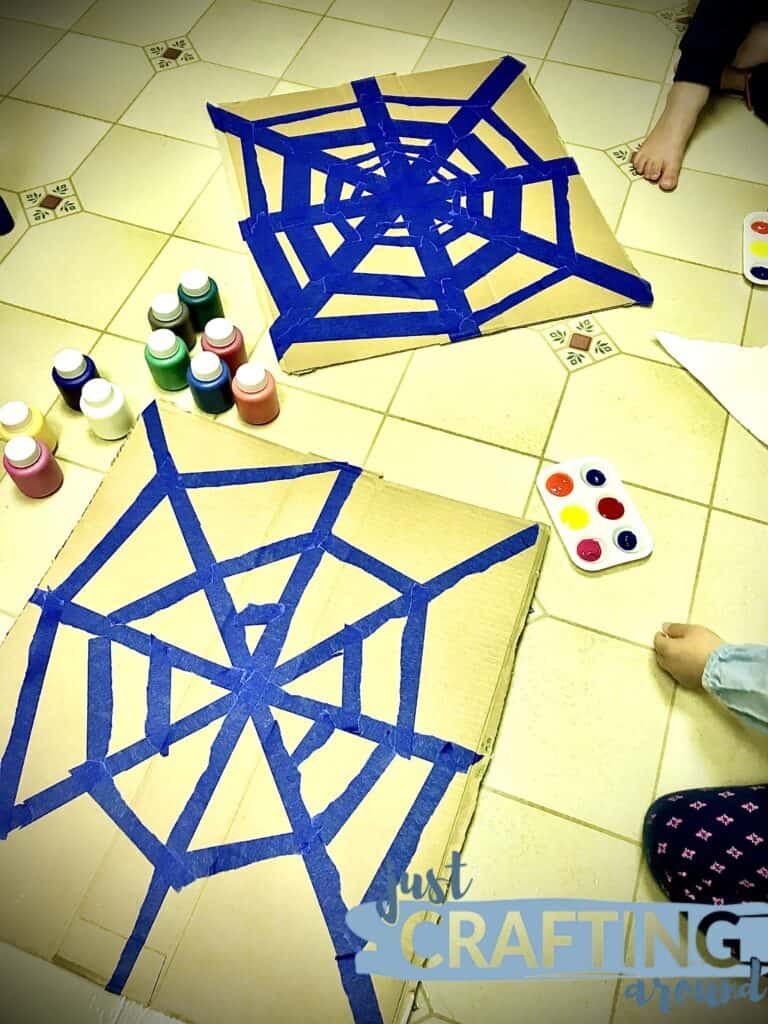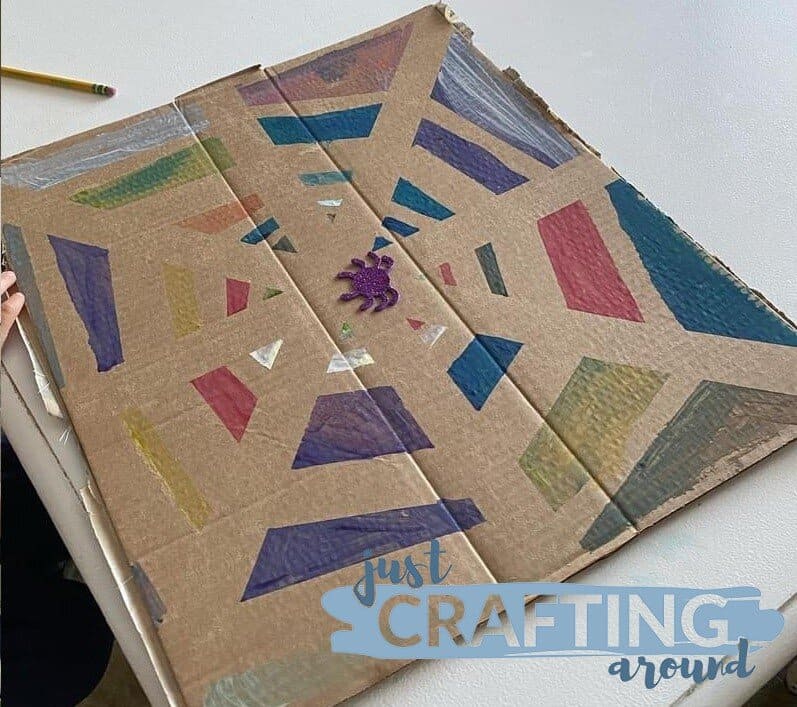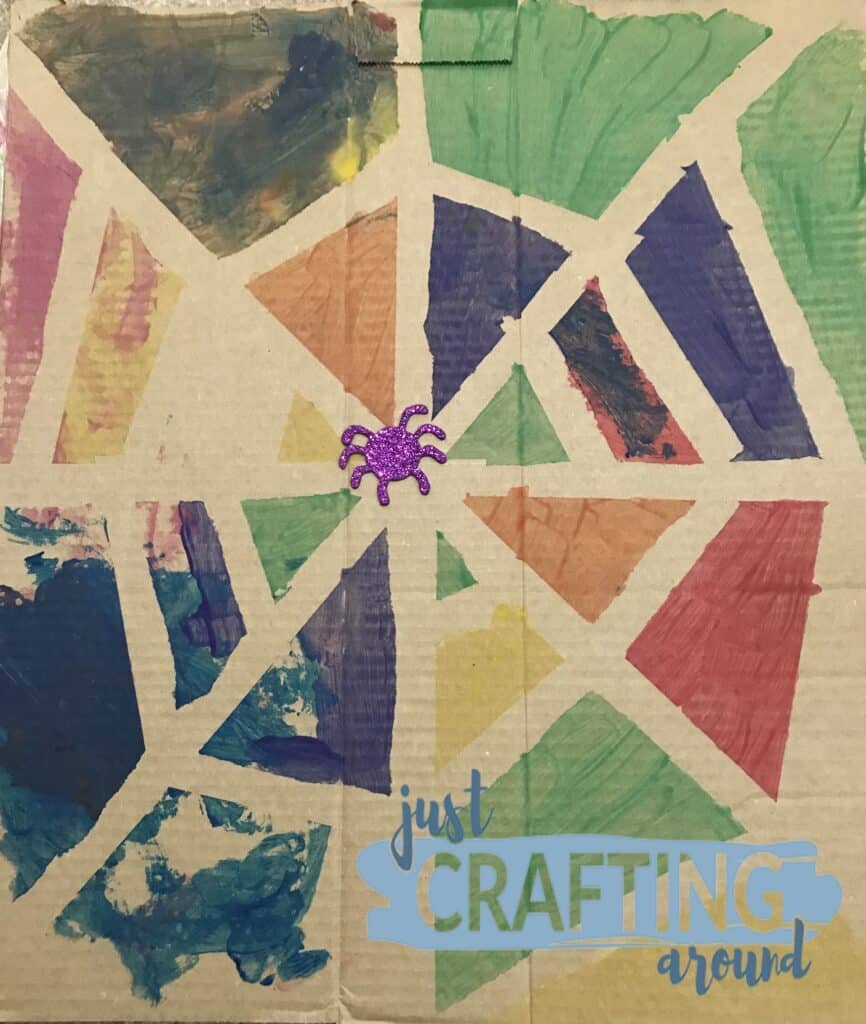 With use of an old box, painters tape, and paint we created our own spiderwebs with a friend. Set up was really easy and quick. We created an X with the tape and then a * pattern. Afterwards, we added a few extra web lines. On the top web mainly large tape was used. On the bottom web I ripped the tape in half to make a smaller web appearance. To finish it off we added a spider sticker for fun. Full disclosure, our 2 year old toddlers loved the idea of making a spiderweb however, they only had the attention and interest to paint about half the project. We'll have to try this again next year!
I'm a stay at home mom with our two kids. I really enjoy doing crafts with my toddler however, that is typically a challenge with her limited attention span, messiness, and desire to always have clean hands. So, I'm always looking for ways to make crafting an enjoyable experience and fond memory for the both of us.