DIY Makeup Vanity: 20 Of The Best Ideas
Last Updated on
The makeup vanity is a beauty junkie's battle station. If you find yourself having to lock yourself in the bathroom everyday to do your makeup, a makeup vanity in your bedroom will serve you well. (As an added bonus, your room will almost always smell and look better!). A beautiful vanity makes putting on makeup much easier, and definitely more fun. While a good preassembled makeup vanity could set you back by at least $500, the following DIY makeup vanity ideas are achievable with much less, and in each case the dressing table plans will make construction a breeze.
Budget DIY Makeup Vanity Ideas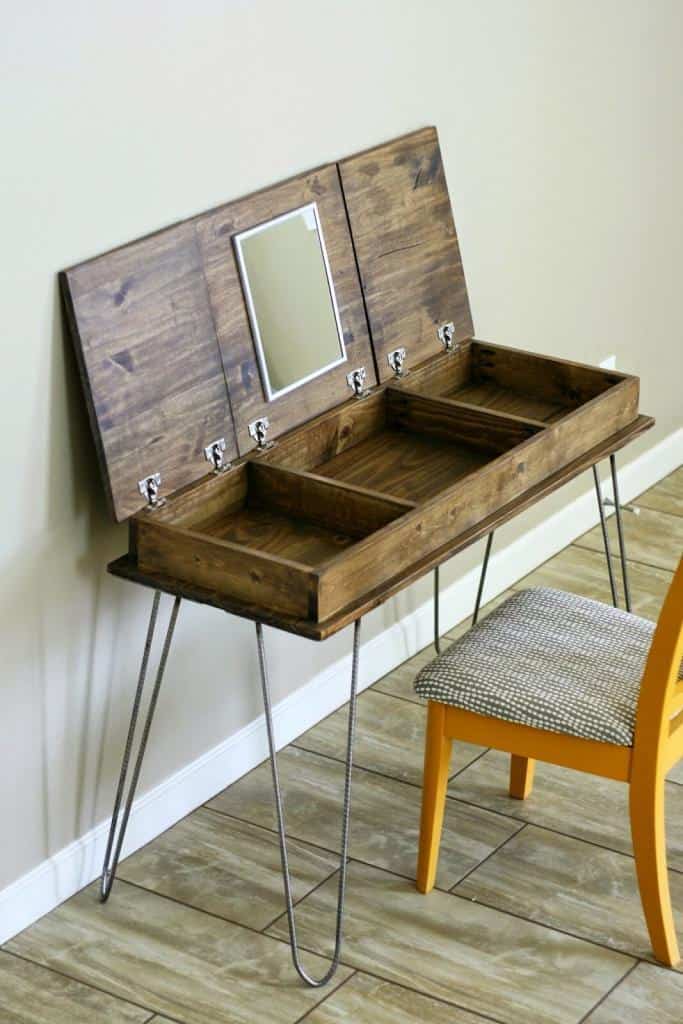 Rustic Hairpin Makeup Vanity – This rustic makeup vanity converts into a regular desk when you need it – chic and functional!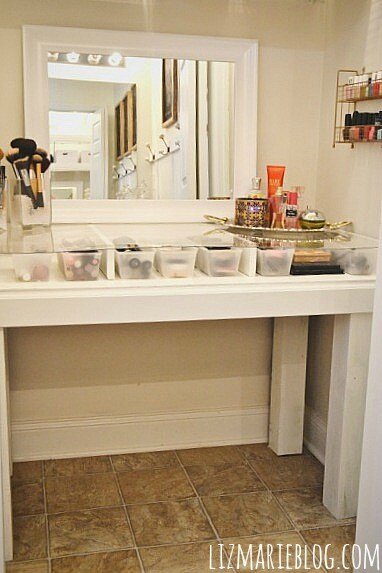 Glass Top Makeup Vanity – This is one of the makeup vanities you never knew you needed – a way to organize your makeup while still having a bird's eye view of what you need!