Whether it's plants, candles, or other decorative elements, the sight of them hanging from a porch or indoors is a delight and can often make any ordinary house look stylish. That being said, I made a list of some of the best-looking, unique DIY hanging basket ideas or containers below:
---
Top 20 Hanging Basket Craft Project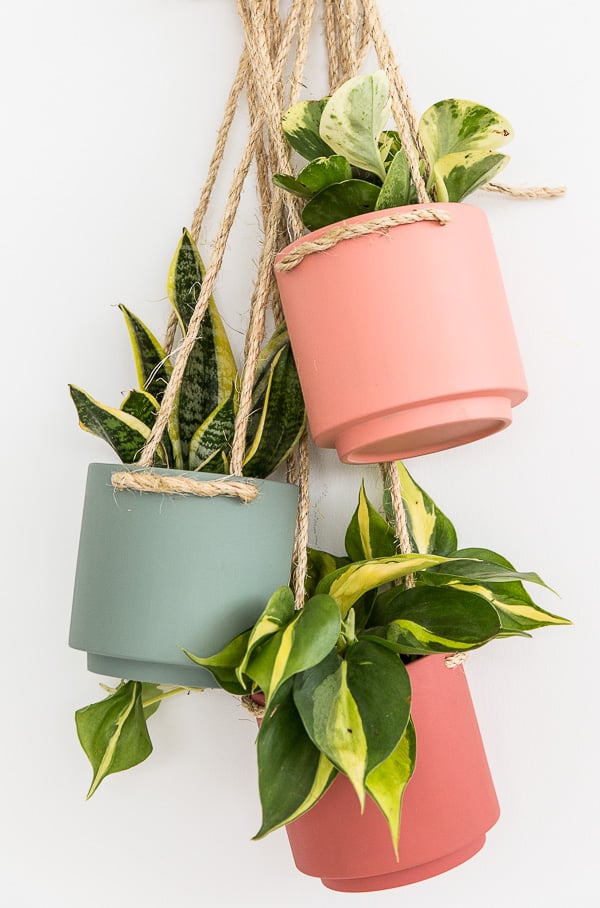 This DIY project allows you to mod existing cheap plastic hanging planters and turn them into more premium hanging planters, while still keeping it the low-cost.
---
Hanging Rain Gutter Garden

at Garden Answer
Surprisingly, you can actually use rain gutters to hold plants instead of just water, as shown in this 3-minute tutorial. The results are magnificent – perfect for people who want to try setting up their first hanging garden.
---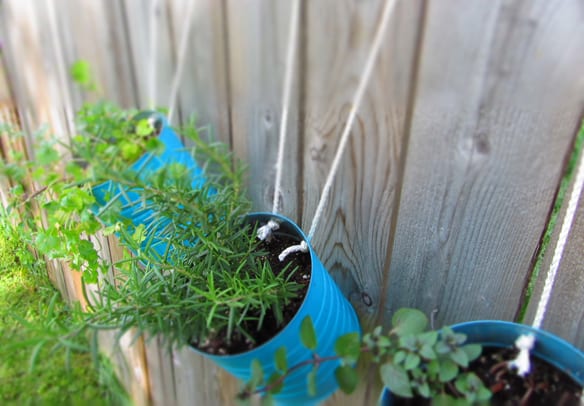 These cheap and simple flower tins allow you to easily hang your plants on your fence, or move them back inside when needed.
---
Bird Cage Hanging Planter

at Garden.org

If you have an unused bird cage lying around, you can repurpose it into a hanging basket for that rustic, chic look.
---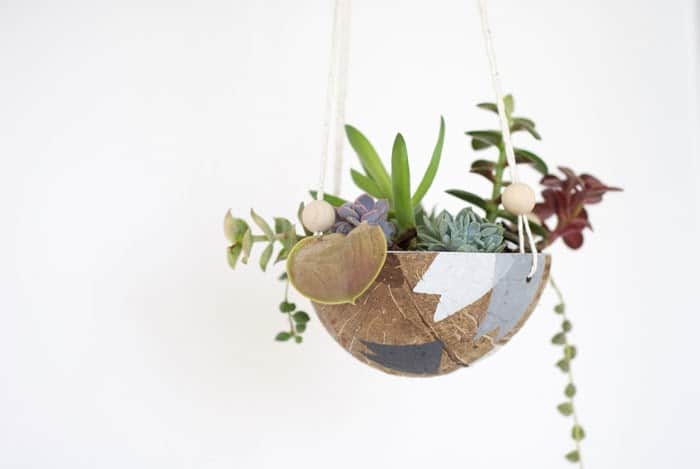 Looking for the perfect hanging planters for your succulents? The coconut planter not only looks great, but is also easy to make yet sturdy, making them perfect for first time crafters.
---
Hanging Indoor Beaded Planter

at Refinery 29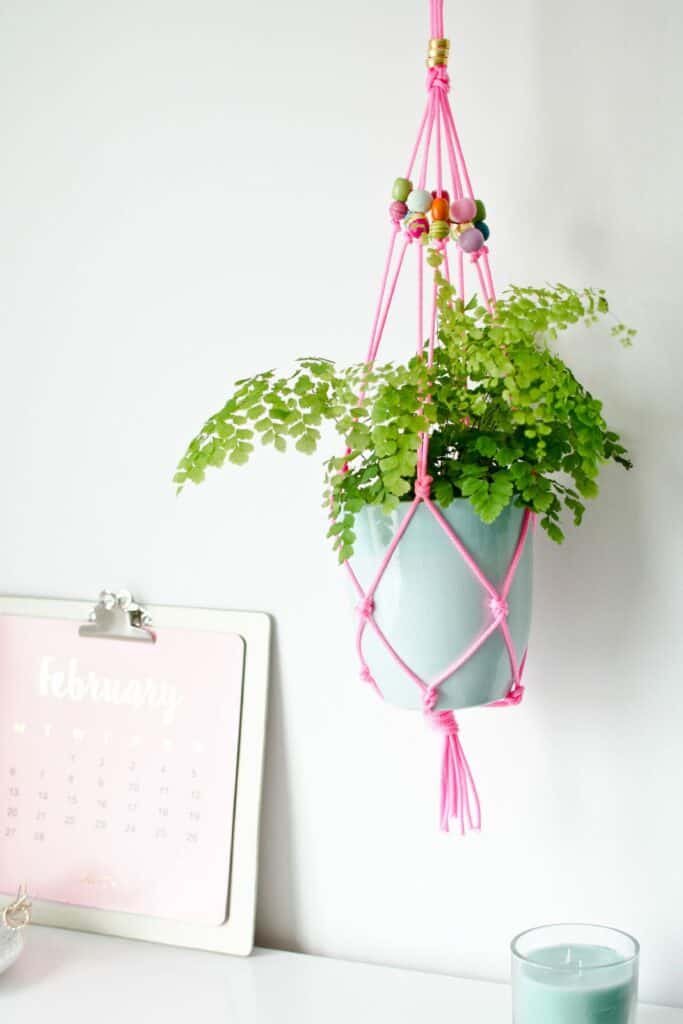 If you don't want to have to drill holes into pots or jars, this hanging indoor beaded planter is a good way to keep your plants safe and secure in the air.
---
Redesigned Hanging Planter

at DIY in PDX

The specks of gold around this simple, clean hanging planter really gives it a classy look for the modern home.
---
Repurposed Tire

from Pinterest

Tire swings are so passé; tire planters, however, are now in style, giving your plants a new world to grow in.
---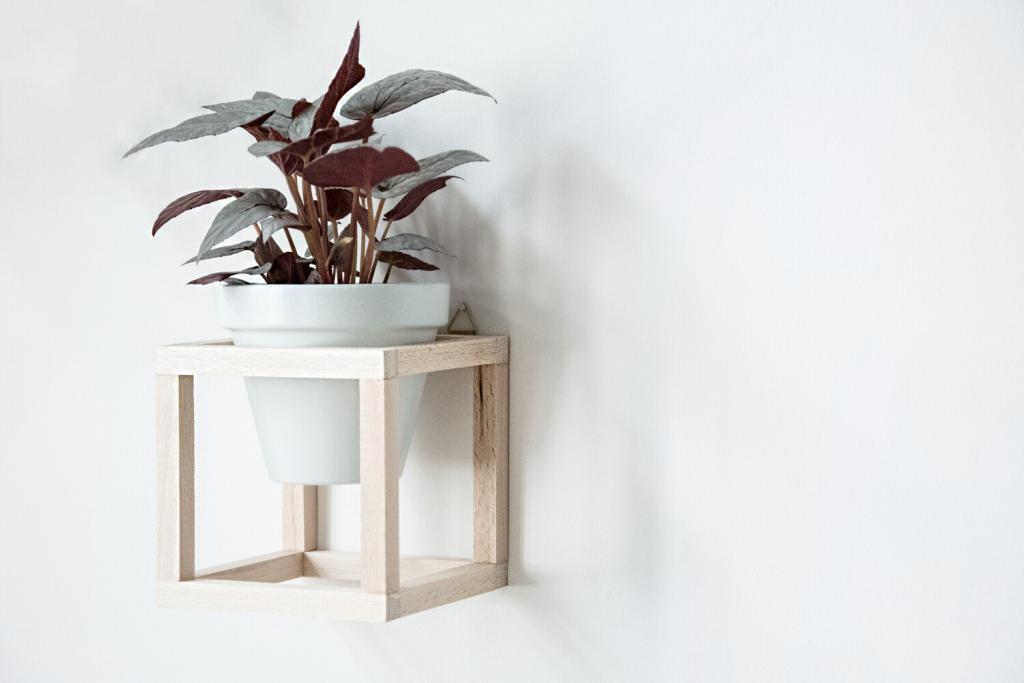 Wooden Hanging Planter Frame

at Craftifare

For those who love geometric and postmodern designs, this wooden hanging planter frame is absolutely gorgeous, even by itself!
---
What's better than one hanging basket? Two hanging baskets, of course! This planter is actually a unique spherical globe of flowers made by combining two hanging baskets.
---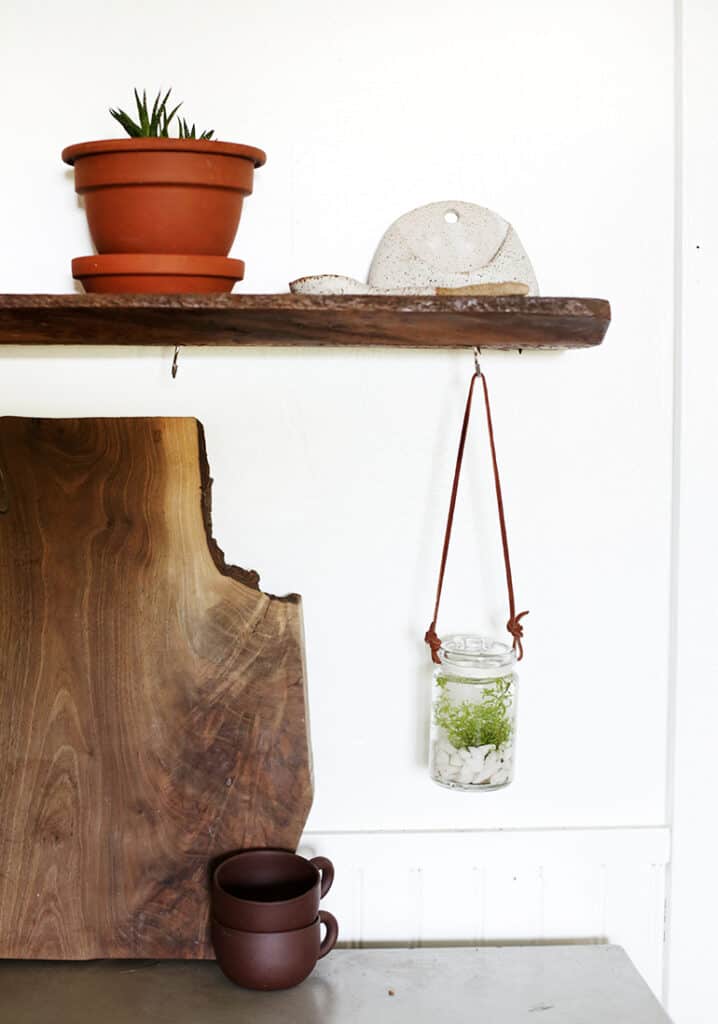 One thing regular hanging baskets can't do is hold water, and in most cases, it really shouldn't have to. This hanging water garden, on the other hand, is built to contain a tiny slice of the underwater world, which is a sight to behold.
---
This moss ball planter does away with conventional pots and uses moss and colored string to keep your plants safe and secure in the air.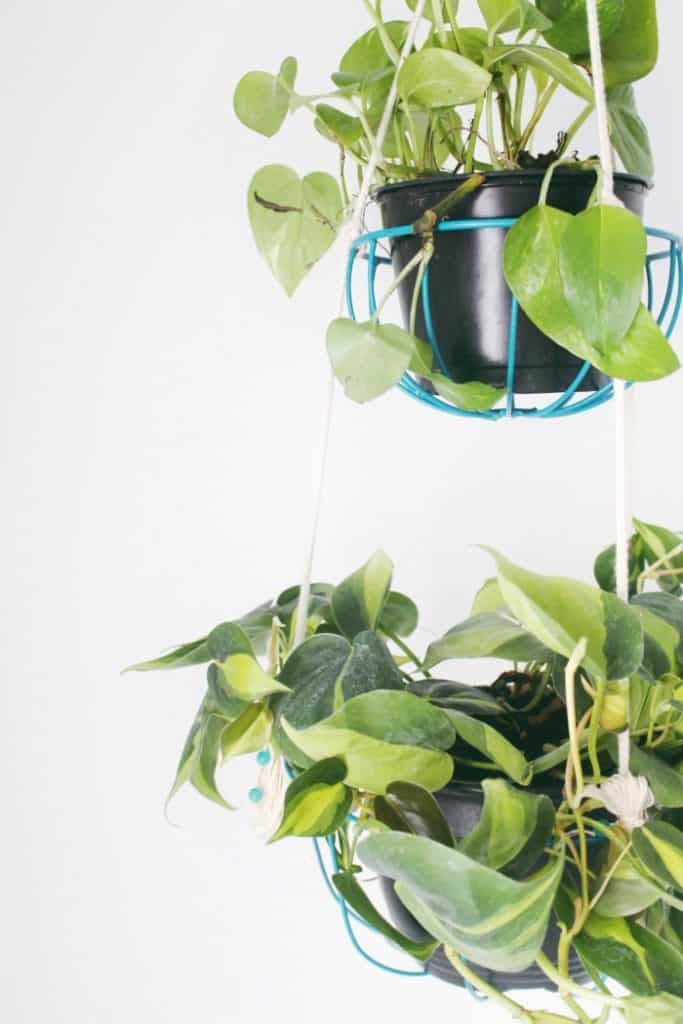 ---
Wired Hanging Planter Frame

at A Joyful Riot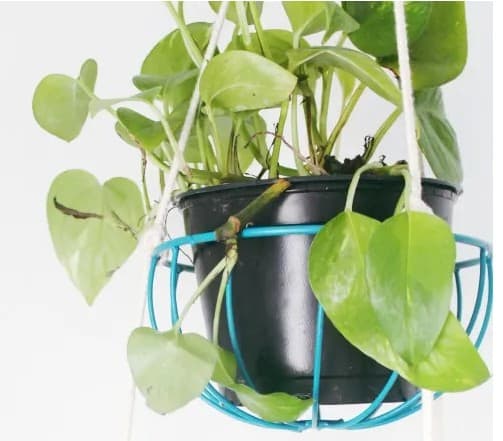 This wired hanging planter frame gives you a solid base for your plants, without requiring you to drill holes into your pots.
---
A dash of restrained chaos never hurt anybody, and in this case, this upside down planter adds just the right mix of chaos and chic to any room it's in.
---
If you love crocheting or knitting, this DIY planter is a perfect way to practice both the aesthetics and strength of the patterns you make.
---
Hanging Jug Planters

at Hello Glow

If people knew just how gorgeous recycled jug planters could be a long time ago, we might not have as much waste as we do now.
---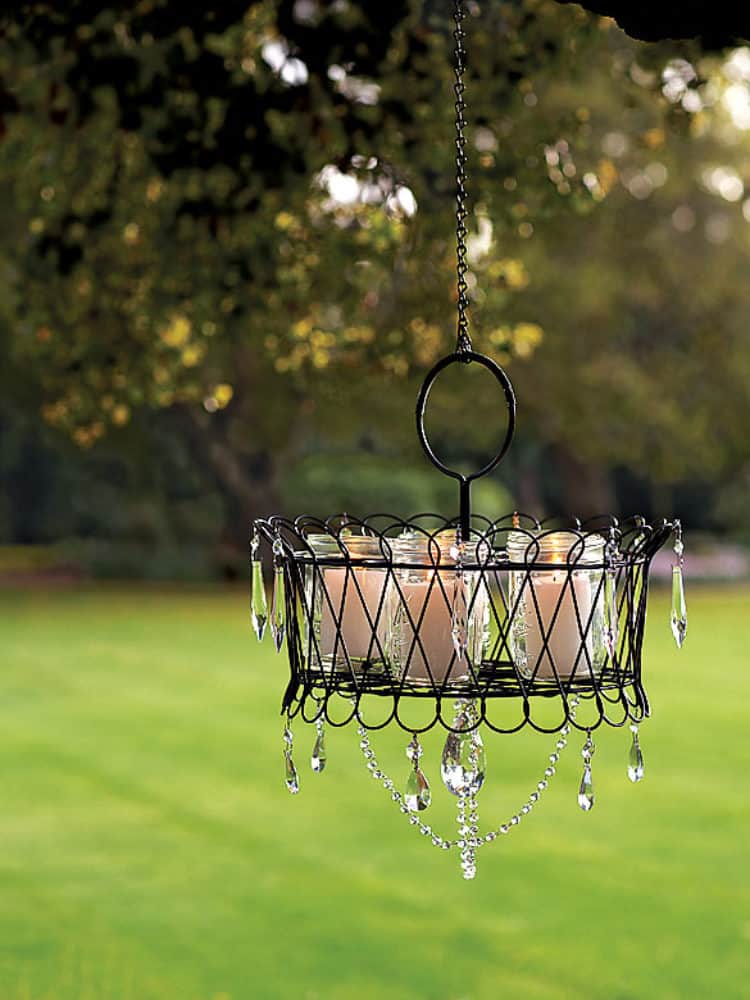 Outdoor Chandelier

at Sunset.com

While most hanging baskets or pots are made for hanging plants or flowers, you can actually put candles in hanging baskets or pots that aren't flammable for a luxurious mini outdoor chandelier.
---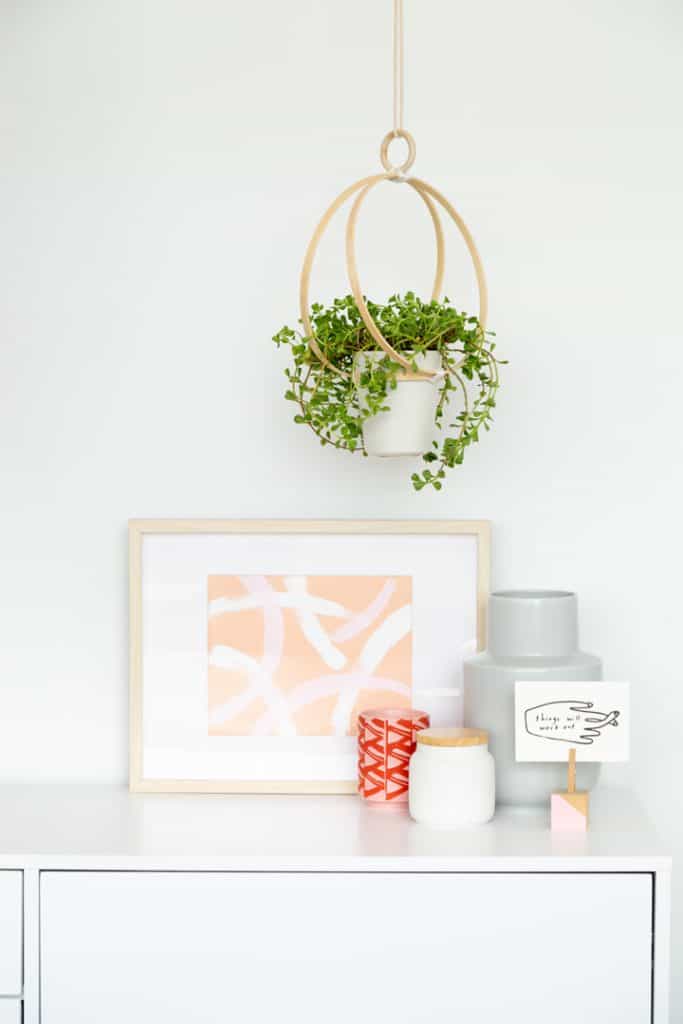 Embroidery

H

oop Planter Frame

at Alice and Lois

Simple and geometric, this hoop planter frame is one of the best-looking DIY planters out there that require minimum effort.
---
Hanging Shelf for Planter Frame

at A Beautiful Mess

Need a base for larger and heaver pots? This planter frame is cheap and can hold heaver plants pretty well.
---
Whimsical Mason Jar Planter

at Hutch Studio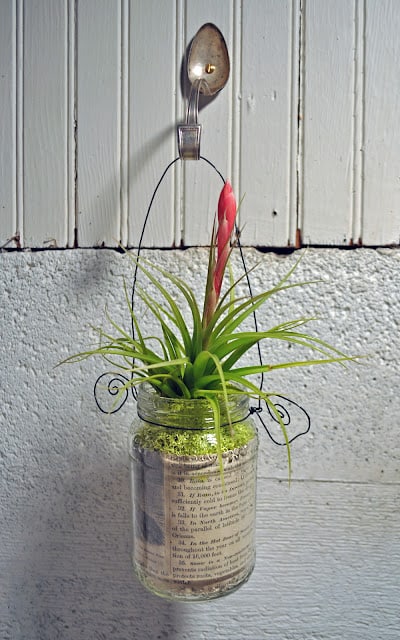 If you need a dash of magic in your home, this whimsical mason jar planter has got you covered.
---
What Can I Make a Hanging Basket Out of?
There are a few different types of materials that can be used to make hanging baskets, including wire, wicker, and even fabric. Some people prefer to use natural materials like willow or bamboo, while others opt for synthetic options like plastic or resin. Whichever material you choose, make sure it is sturdy enough to support the weight of the plants and soil.
You will also need a liner for your basket, which can be made from a variety of materials like coir, peat moss, or even recycled plastic bottles. Be sure to punch holes in the liner so that water can drain out properly. Once you have your materials gathered, you can start planting!
Some good plants to consider for hanging baskets include petunias, impatiens, fuchsias, and begonias. If you want a cascading effect, try planting ivy or sweet potato vines. Be sure to select plants that have similar watering needs so that they can thrive in the same environment.
Once your plants are in place, water them well and place the basket in a spot that receives plenty of light. Water regularly, as hanging baskets tend to dry out quickly. With a little care, your hanging basket will be a beautiful addition to your home or garden!
How do You Make an Inexpensive Hanging Basket?
You can make an inexpensive hanging basket by using a few simple materials. You will need a wire coat hanger, some plastic or metal wire, and a pot. First, bend the coat hanger into a circular shape. Then, wrap the wire around the circumference of the pot. Finally, attach the pot to the wire hanger. Hang the basket from a hook or nail and fill it with your favorite plants.
Fill Your Home with DIY Baskets!
Now that you've seen different projects for hanging baskets or containers, you can fill the upper spaces of your homes with beautiful, creative, and unique plants, candles, etc. Check out our reviews of the best candle making kits if you're looking to make your own candle. Explore and experiment with different ideas in and out of this list, and see where your creativity takes you. #justcraftingaround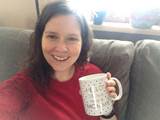 I'm a stay at home mom with our two kids. I really enjoy doing crafts with my kids however, that is typically a challenge with how limited their attention span can be and how messy it gets. So, I'm always looking for ways to make crafting an enjoyable experience and creating fond memory for all of us.