It's almost the most wonderful time of the year… also, the most wallet draining time of the year (yikes). But, don't worry! Who said you have to buy expensive gifts to show your appreciation? DIY Christmas gifts are so much more personal and intimate. Plus, your loved ones surely wont want to re-gift your gifts!
---
DIY Christmas Gifts Ideas
1. Handmade Vinyl Record Book
If you know a music lover that is dear to your heart, this handmade journal or notebook could be the perfect DIY Christmas gifts you could ever give them!
---
2. Wine Cork Vases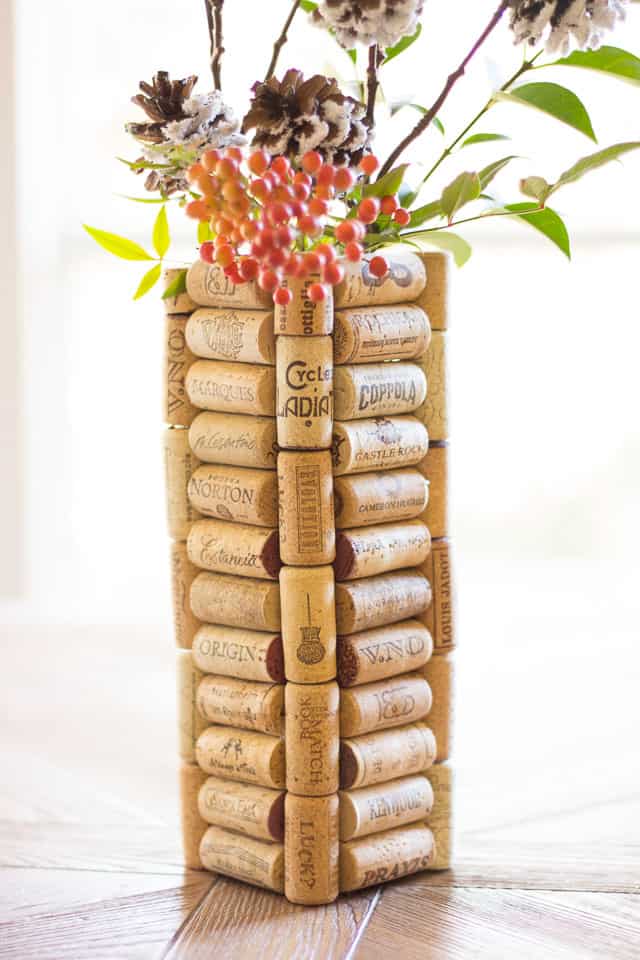 This thrifty idea is ideal for heavy, or shall I say, healthy wine consumers. To complete, all you need are wine corks, a vase, and some glue. Then add some flowers – because who doesn't love receiving flowers?!? Plus, this would be the perfect gift for any wine lover!
---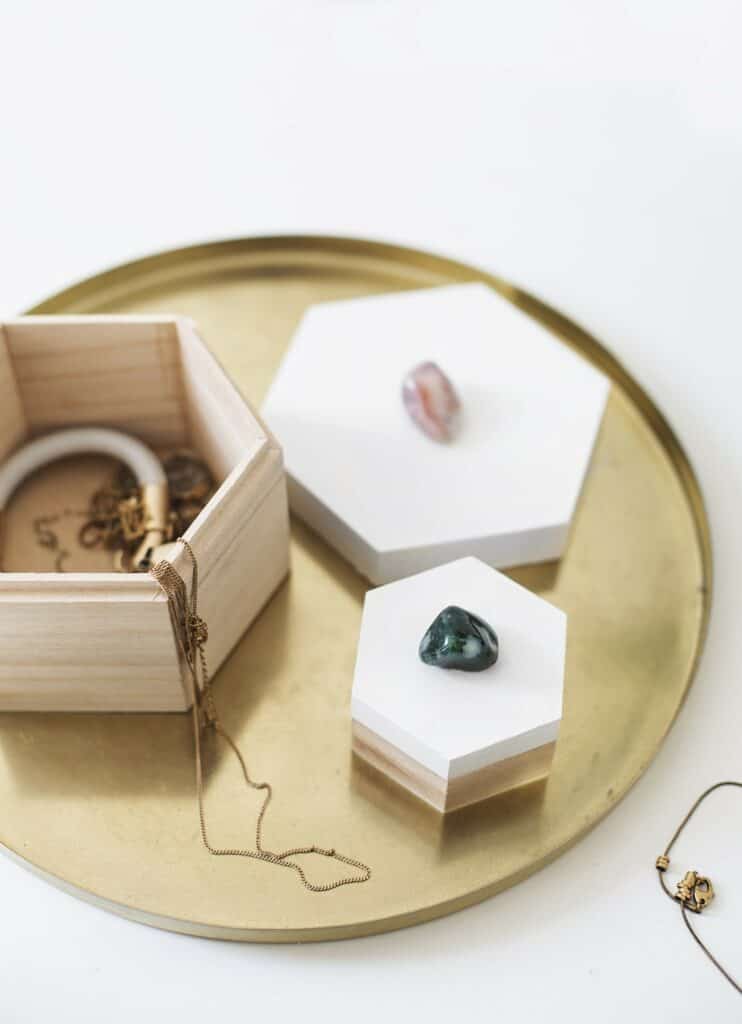 3. Gem Pull Boxes
These are just that, little gems! You can keep your little treasures and gems in these DIY gemstones pull out boxes. To make you'll need a bare box, a gem stone, white wood paint, paint brush, and wood glue.
---
4. Homemade Lip Balm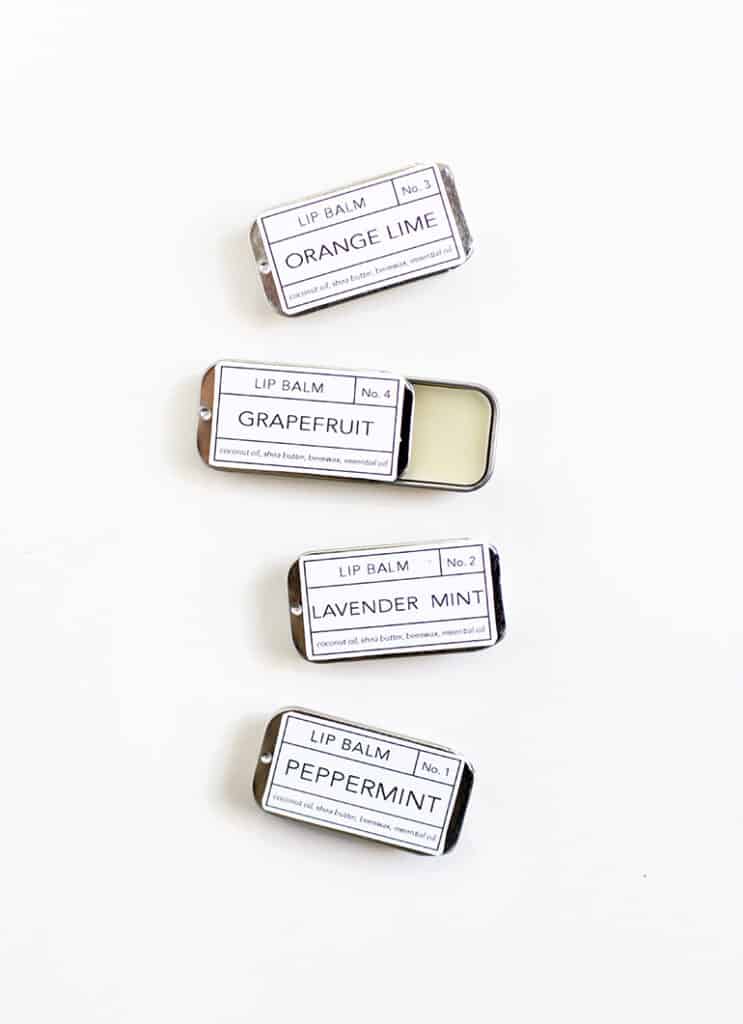 Some lip balms can be costly but they're actually a lot cheaper and easier to make at home. Avoid your loved ones from having chapped lips this season by giving them nourishing and lovely lip balms. To make you'll need coconut oil, raw shea butter, beeswax pastilles, essential oils, and a tin container with a slider top.
---
5. Sliced Cake Wall Clock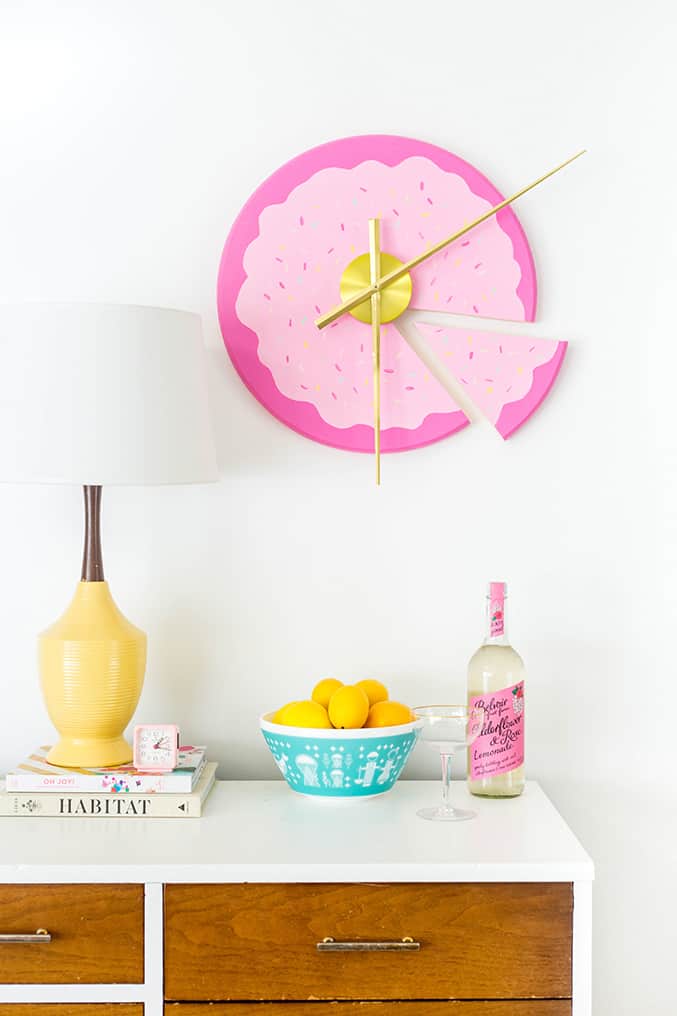 Have a quirky friend that has a sweet tooth? Make them this sweet wall clock that will make anyone who look at it swoon. @Drem Green DIY they walk you through how to duplicate this design with some wood, tape measure, pencil, jig saw, sand paper, acrylic paint, foam paint brushes, detail paint brush, clock mechanism, sawtooth picture hanging hardware, and picture hanging strip.
---
6. Crushed Glass Coasters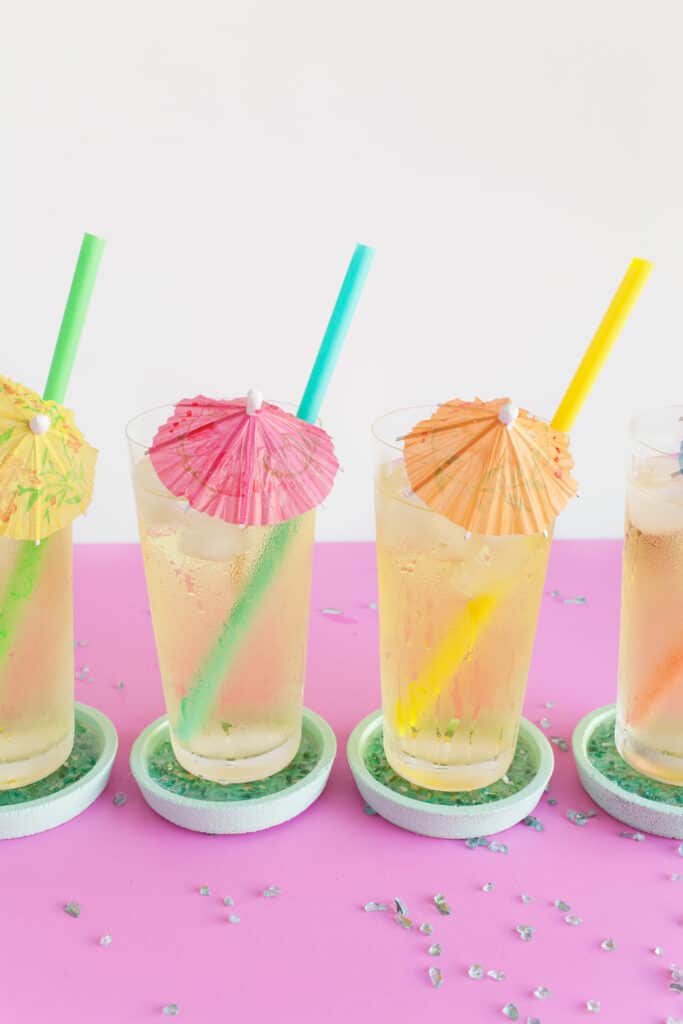 Help your friends protect their tables from scratches by making them these pretty crushed glass coasters. If their tables could talk, they'd thank you forever! Plus, they are so simple and quick to make using cork coaster, decorative fillers, spray pain, and mod podge dimensional magic glue.
---
7. Terrazzo Style Slice Soaps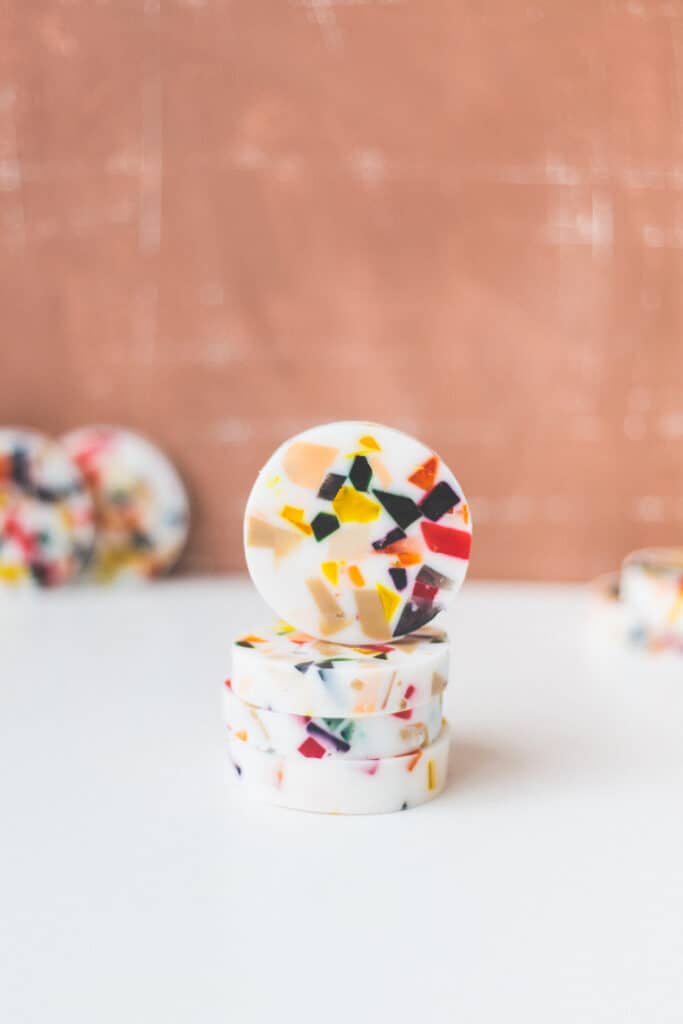 Have you ever liked the look of a product so much that you would feel bad using it? Your friends will feel exactly that once they receive these terrazzo style soaps from you! To complete you'll need melt and pour soup, concentrated food coloring, carbon capsules, and a mailing tube.
---
8. Pipe Cleaner Snowflake Coasters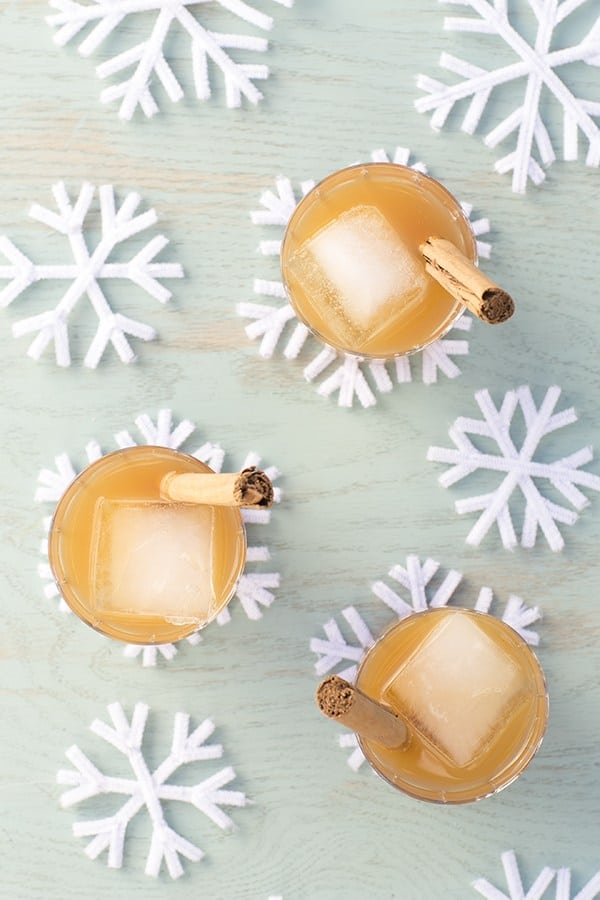 These beautiful DIY snowflake coasters are so fun and fast to make! They're perfect for the Christmas season and for adding a little holiday touch to the table. Additional, they're a low cost gift using hot glue gun, scissors, white pipe cleaners.
---
9. Ornament Pillows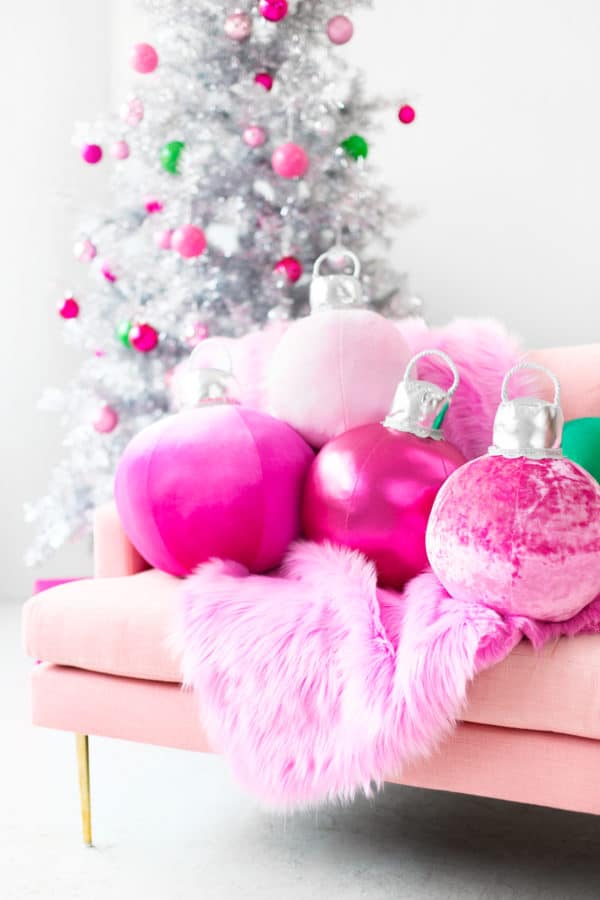 Giant and huggable ornament pillows!!! Do I need to say more? They're the cutest addition to the couch for the holiday season. You might need to make one for yourself after giving them one of these! This project will take approximately 2-3 hours to make one pillow but, if you have the time this would be a great unique gift!
To complete you'll need 1/2 yard fabric of your choice for the ornament, approximately 1/4 yard of silver or gold fabric for the ornament top, fabric scissors, pins, sewing machine, needle + thread, stuffing, silver or gold trim (optional, to finish off the top of the ornament), silver or gold cord, clear nail polish, and a hot glue gun. Studio DIY! provides you with the ornament template to make this project simple to replicate.

---
10. Pressed Flowers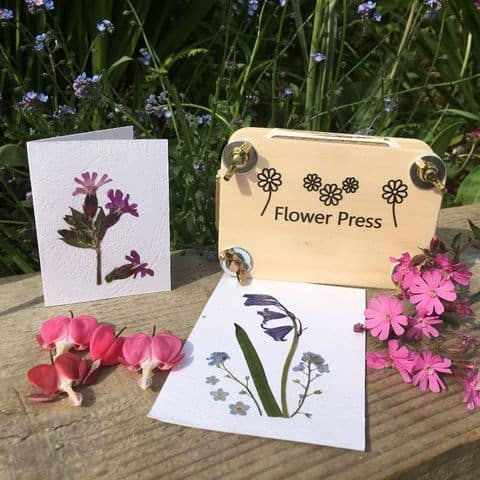 Even dried up flowers and plants look beautiful! You can make cards or display them in glass frames and then give them to your nature loving friend. Learn more about the process here.
---
11. Ring Dish with Gold Tattoo Paper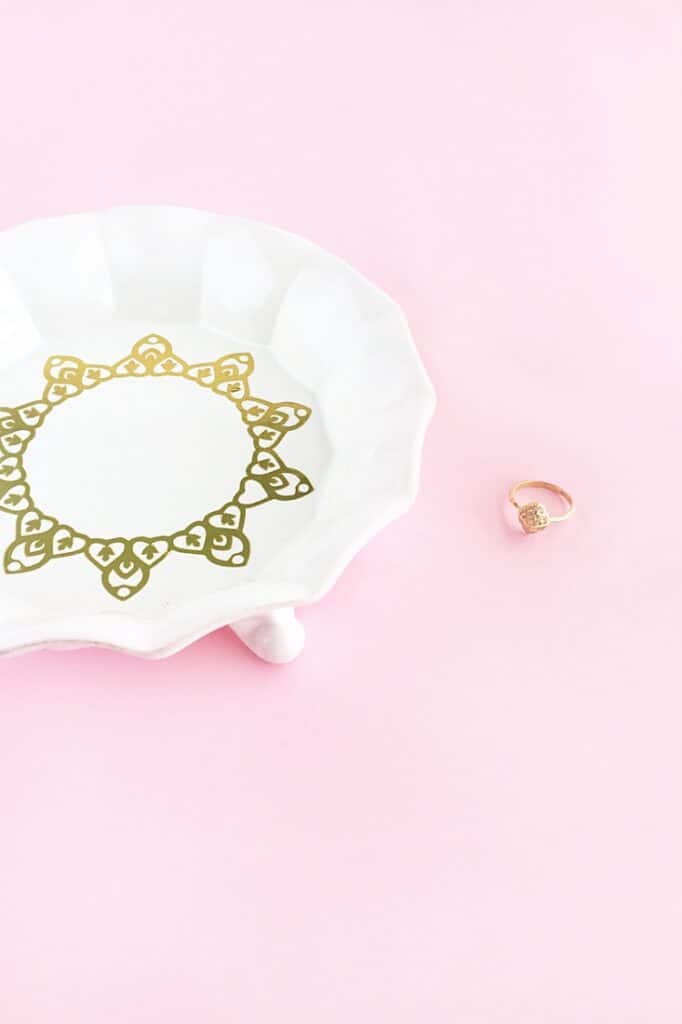 Need a gift for your jewelry loving friend or family member? Design them this elegant ring dish with a touch of gold. So simple to make in no time flat using silhouette studio, silhouette cutting machine, silhouette temporary tattoo paper in gold, wet towel, clear sealant, a design for your dish, and a white trinket or ring dish.
---
12. Rudolph Hot Cocoa Holiday Gifts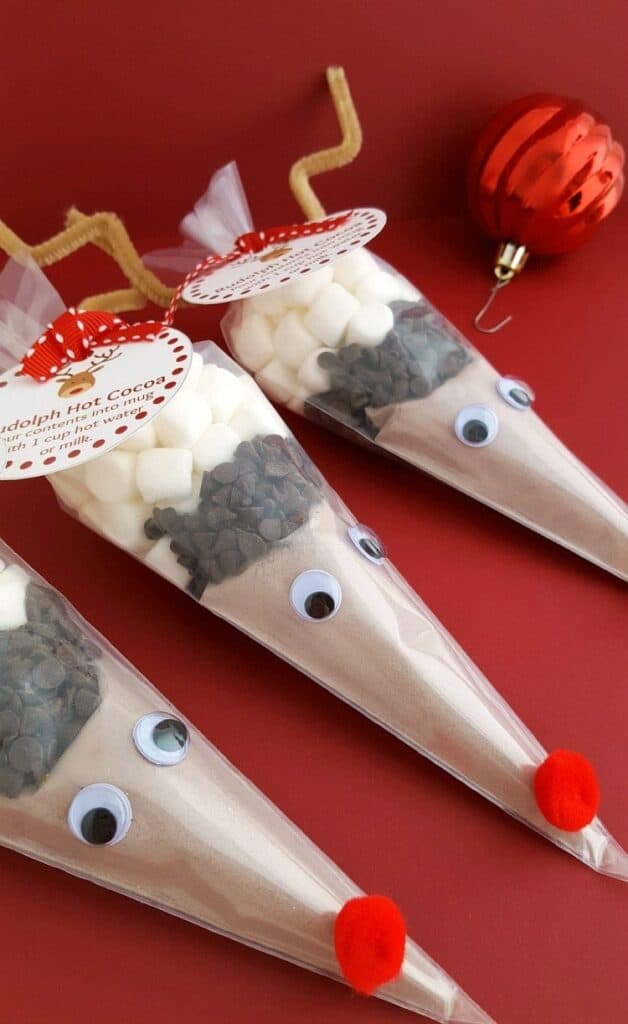 This is the perfect last-minute gift idea for someone busy like you! Warm someone's heart by giving them this custom-made Rudolph hot cocoa treat. Material needed to complete: piping bags, hot chocolate, mini chocolate chips, mini marshmallows, red pom-pom ball, wiggle eyes, tan or brown pipe cleaner, ribbon, and printable gift tags.
---
13. Felt Tablet Cover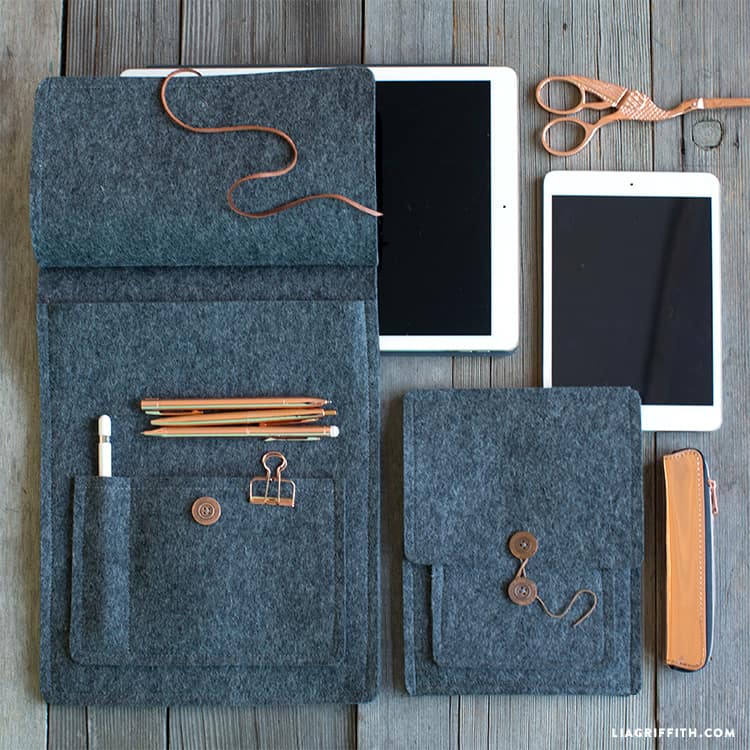 Wondering what you should get for the techy man in your life? Make him a felt tablet cover and personalize it to make it even more special. This is definitely one of the many great DIY Christmas gifts that you can make for someone.
---
14. Travel Laundry Bag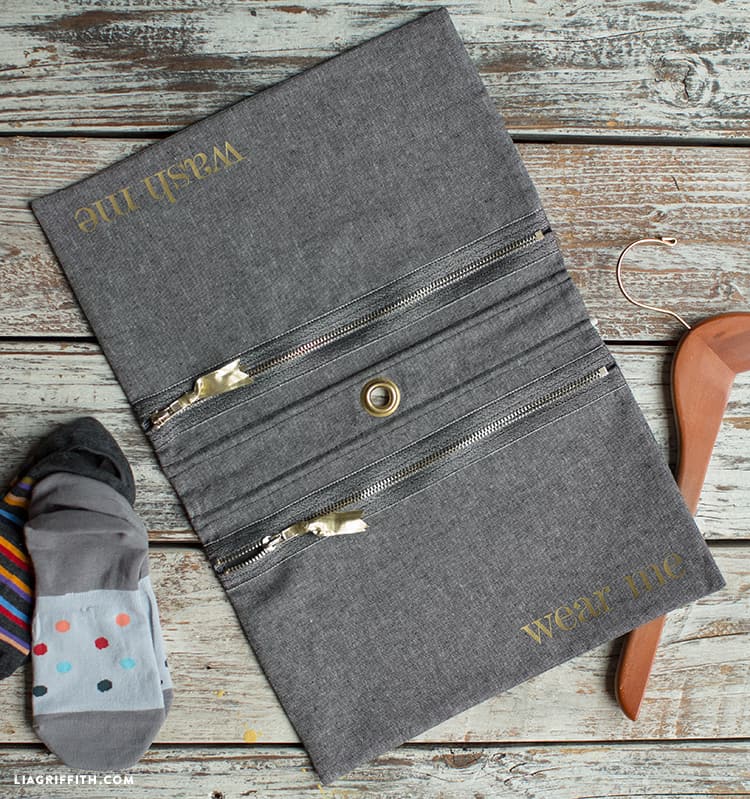 For the friend that travels a lot or is always on the go, this is the ideal choice for a gift. They won't be able to believe that it's handmade! Follow as @Lia Griffith walks you through how to complete this eye catching design.
---
15. Leather Cord Organizer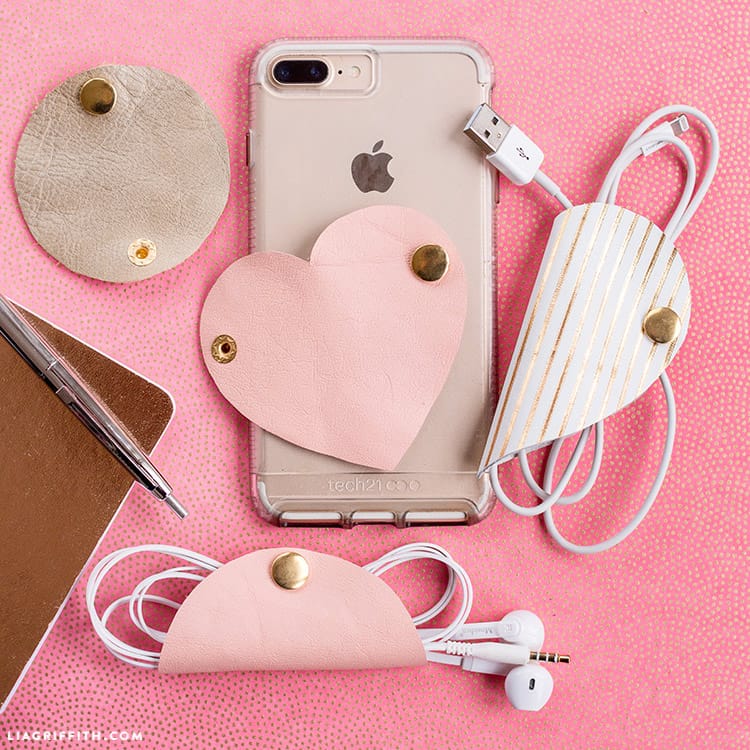 Nowadays there are cords for everything! Help your loved ones get a little more organized by handcrafting them a leather cord organizer! To complete you'll need scissors, mallets, snap kit, leather, and snaps.
---
Spread the love this Christmas season by surprising your dear ones with homemade and personalized gifts! Hope you picked out some good gift ideas from here! Comment below regarding your DIY Christmas gift you created. You may also want to check out our DIY bath bombs or our recommendations for candle making kits for additional heartfelt gift ideas. But most of all Happy Holidays!!!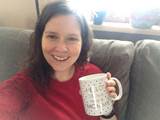 I'm a stay at home mom with our two kids. I really enjoy doing crafts with my kids however, that is typically a challenge with how limited their attention span can be and how messy it gets. So, I'm always looking for ways to make crafting an enjoyable experience and creating fond memory for all of us.