Decoupage and similar crafts can produce some great effects on boxes, chests, and more. But, you need the right designs and products to get the best result. The best examples come from using the right adhesive for the card and paper and the right coating for an attractive finish. Mod Podge promises to be the best option, but what is Mod Podge and how does it work?
In this guide, I will discuss the benefits of Mod Podge and the debate over using this brand-name product over watered-down PVA glue. I will also explain some of the different types of Mod Podge sealants and recommended some good starter sets.
Mod Podge
Simply put, Mod Podge is a water-based solution that you can use to glue materials for various craft projects. You can use it as an adhesive to fix the pieces of paper, tissue, card, or other materials to a surface. It's also a great choice for paper mache. Then you seal them in place and then add a final finish. The result is a nice flat surface with a beautiful hand-made design. The items should maintain their design and be durable enough for regular use.
What is Mod Podge Used for?
Mod Podge is most often used for decoupage work. This is where you decorate items with pieces of paper, tissue, and other materials to create a new surface. It is a great option for decorating furniture and small items for the bedroom or office. Kids can use scrapbooking skills to create pieces that fit the decor of their room. You could breathe new life into an old piece of furniture. The options are vast when you have the right tools and use your imagination. A sealant/adhesive like Mod Podge should make the process a whole lot easier. Depending on the product, you can create pieces with a shine, a matte finish, or even something for outdoor use. Always check the product for potential applications as the options may surprise you.
Is Outdoor Mod Podge Waterproof?
Outdoor Mod Podge, along with some of their other sealants, is waterproof. You can apply a nice finish that acts as a barrier against the rain for outdoor projects. Always check the labels on any Mod Podge product for a better idea of the properties.
How Do You Apply Mod Podge?
As mentioned above, there are different steps in applying this liquid to your project. You can start by using it as an adhesive on the back of the paper. Then you can use it to seal the pieces for a nice flat surface. Finally, you can take advantage of the different finishes for a nice extra layer. The best way to do this is with a foam brush rather than a bristle brush. You get a more even coat without bristle marks. Depending on the size of the piece, you could use a small application tool or a large roller.
Can You Replace Mod Podge with PVA Glue?
This is a really important question because there is a big debate online over the true worth of Mod Podge. You will find crafters and bloggers claiming that Mod Podge is a con because it is just watered-down PVA glue. They then go onto say that you are better off saving your money and watering down your own PVA glue at home to get the same result. But, this isn't entirely accurate.
One of the problems with this mentality is that it overlooks some of the properties of Mod Podge. We aren't just using it as an adhesive. It is also a great sealant that helps to protect your work. A good quality bottle of Mod Podge should ensure that you get the coverage, protection, and transparency you need for your projects. Also, there is no guarantee that when you water down PVA at home that you will do so properly. You could end up with something that is too watery where it ruins the piece and doesn't dry properly. Or, you could end up with something too thick where you get smears of glue over your paper that obscure the design. You could end up wasting more time over disappointing projects when you might as well have used Mod Podge instead.
Yes, Mod Podge isn't as cheap as PVA, so you do need to factor this into any projects you are working on. However, the right bottle of Mod Podge should be much more reliable for a wide range of craft ideas. It should, therefore, pay off in the long run.
Some of The Best Mod Podge Products Around at the Moment
If you want a more reliable finish with some great effects, you are better off going for a product from the official Mod Podge line than PVA or a knock-off. When you search for Mod Podge online, you may feel overwhelmed with the sheer range of options available. There are different colors, sizes, and styles to suit different needs. Below are recommendations for some of the more interesting sets. Before that, let's learn more about the different types of Mod Podge and why they are so popular.
Basic Information About Mod Podge Products
Mod Podge is a popular choice with crafters and parents because you are guaranteed a quality product that is water-based and non-toxic. So, you can use this with ease and let kids get involved without any concerns. They are all multifunctional solutions for gluing, sealing, and giving a specific finish to a piece of work. There are slight differences in options, as you will see below. Each option should be easy to use with the right brush and able to create a great effect with as many coats as needed. They are also classed as quick-drying so you shouldn't have to wait too long to have a finished item. Finally, all Mod Podge sealants are made in the USA.
What Are the Different Types of Mod Podge?
When you search for Mod Podge online, you will find lots of different products with this brand name on the label. There is a rainbow of color-coded labels out there, and it helps to know what each one means. Your choice will make a difference to the finish and the effect of the product. So, I want to quickly go through the formulas here before looking at some other important factors and product recommendations.
Red label – A common option for a quick-drying finish with a nice gloss effect
Orange label – A less common option for a satin finish
Yellow label – A similar option to the liquid above, but with a matte finish instead
Light Green label – A gloss for the ideal finish on paper
Dark Green label – This one works in pretty much the same way, but should provide better protection for objects outdoors. It is suitable for terracotta where others aren't
Light blue label – This one is designed to offer a sealant that is suitable for dishwasher safe items like decorated cups and bowls
Dark Blue label – This is another gloss formula, but a super thick gloss this time
Purple label – This one is meant to produce a harder, tougher coat for your pieces while still offering a glossy finish
Pink label – A novelty item that isn't that common that has a "sparkle" effect
Brown label- has a built in tint for that "aged" feel
Grey label – Something very similar to pink with a "glitter" effect
Jigsaw puzzle label – A specialist option for repairing jigsaw pieces
These are the different styles I have found. You might find another variant out there or the brand may have expanded the range since the time of writing this.
---
Other Considerations When Choosing the Right Mod Podge Product for Your Needs
1) How Much Do You Need?
Mod Podge doesn't just come in different styles. There are various sizes too. A small 8oz bottle of the solution might be a good starting point for small tester projects, while the 16oz is a little more economical. There is also a 64oz tub or a 128oz option in some cases if you do a lot of work or need something for bigger workshops.
2) Is The Bottle Easy To Use?
There are plenty of tubs of this liquid where you can pour straight into a tray or smaller receptacle. But, this is easier said than done and can get messy. Some of the options come in a squeezy bottle with a cap on the top. This should make it much easier to apply as much as you need. There are also some spray bottles for a nice quick coat.
3) Does The Product Come with Any Brushes or Other Tools?
As mentioned above, it is recommendable to use foam brushes when applying Mod Podge to your work. It is possible to find sets or bottles that come with a little pack of these brushes. Others provide additional tools. You can see some of these in the recommended products below.
---
3 of The Best Mod Podge Products to Get You Started
1) Mod Podge Complete Decoupage Kit
One of the best places to start if you are new to this sort of craft is this set of bottles and brushes. You get one 16oz bottle of gloss finish and the same in the matte finish. This means you can play with different effects and get more creative with your decoupage and other crafts. The addition of the four foam brushes finishes the set off nicely as you can get started straight away. It is sold as a great kit for students that need the basics, but you still get enough in the set that you aren't running out after two pieces.
2) Mod Podge Bundle 
This next option is similar as a starter kit. It might not have as much sealant in the pack, but I like the array of tools. You get 8oz of both the matte and gloss products, as well as three foam brushed, some plastic spreading tools, a brayer, and some gloves. The tools may not be of the best quality, but they do help newcomers get stuck in.
3) Mod Podge Waterbase Sealer Glue Starter Pack 
If you like the idea of playing around with a few different products to see what they do, this could be the perfect option. This little multicolored tray contains five different 2oz bottles as a little introduction. It is a great way to compare the applications, consistency, and finish finishes. From there, you can order a bigger bottle of the one that works best. The five different bottles are: gloss, matte, outdoor, paper, and sparkle.
---
Where To Get Started With Mod Podge?
As you can see, it isn't difficult to get started with Mod Podge in some form. Each style of sealant is clearly labeled so you should have no problem finding the correct one for your project. If you are new to the art of decoupage and just playing around for the moment, the combination sets above are a great place to start. I recommend the 5 piece set for all those experimenting with effects so you can see what they do and have side-by-side comparisons. These pieces should then help you determine which to get in a bigger bottle. Start out with some tester pieces rather than items for gifts or home decor, just in case you make a mistake. Practice makes perfect and you will soon find yourself creating some masterpieces with a clean and interesting finish.
Why is Mod Podge Better Than PVA Glue?
Finally, I want to go back to that point about using watered-down PVA glue instead of Mod Podge. While there is the potential for success, that isn't guaranteed. Also, those that say that Mod Podge is just diluted PVA don't take into account the range of solutions and finishes on offer. It is better to pay a little more for one of the products here because you know you will get a certain effect in a reliable quick drying solution. PVA is too much of a gamble.
In short, Mod Podge isn't a gimmick. You can use this liquid to glue, seal, and finish a wide range of products with great results. Check out the options available and have fun with your next decoupage or interior design project.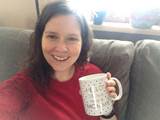 I'm a stay at home mom with our two kids. I really enjoy doing crafts with my kids however, that is typically a challenge with how limited their attention span can be and how messy it gets. So, I'm always looking for ways to make crafting an enjoyable experience and creating fond memory for all of us.