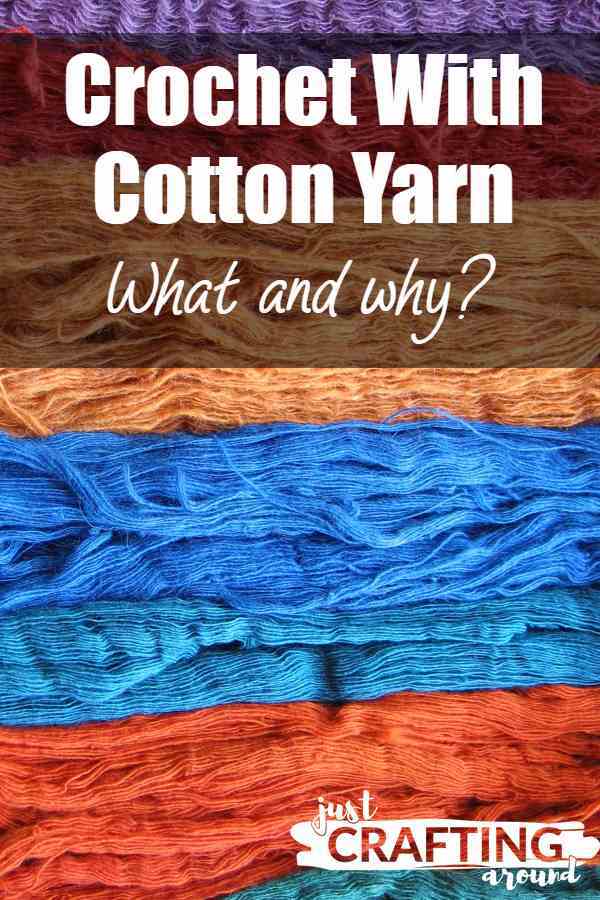 What Can I Crochet With Cotton Yarn?
Last Updated on
Cotton yarn is very breathable, but also sturdy and absorbs water well. Next time you're wondering what to crochet with cotton yarn, think breathable spring and summer items such as shawls or all-season blankets, as well as items that may get wet, such as swimsuits or towels. It's also perfect for gifts for those with wool allergies.
---
Things to Crochet With Cotton Yarn
There are a huge number of things that can be crocheted with cotton yarn, as it's unique properties make it ideal for a wide range of projects. Here's a few of the more popular items.
Household Items
Cotton yarn absorbs water well, and it also stands up to a lot of use, so it is ideal for a number of everyday house hold items.
The number one item for cotton yarn is dishcloths. These are super easy to make and are a fantastic project for beginners (and we have lots of crochet projects for beginners).
You can also make other kitchen and bathroom items like washcloths, pot holders, and towels.
Finally, many choose cotton yarn for projects like pillows, rugs and throws.
Adult Garments
One of the great things about cotton yarn is that, through a variety of processes, it comes in a huge range of colors. This means you can crochet the same pattern two or three times with different colors and nobody would be the wiser.
Anyone in a more temperate climate will find themselves reaching for cotton yarn frequently to crochet things like scarves, pullovers, tanks and other wearable.
Cotton yarn is breathable, which makes it a perfect fabric for spring, summer and autumn patterns. It also wicks moisture and dries quickly, making it an ideal fabric for warm weather.
Baby Clothes
Babies need clothing that is soft and easy to care for, and everyone loves colorful kids clothes. Cotton is of course ideal in this situation.
Some of the most common cotton yarn baby crochet items would be booties, clothing, blankets and pillows.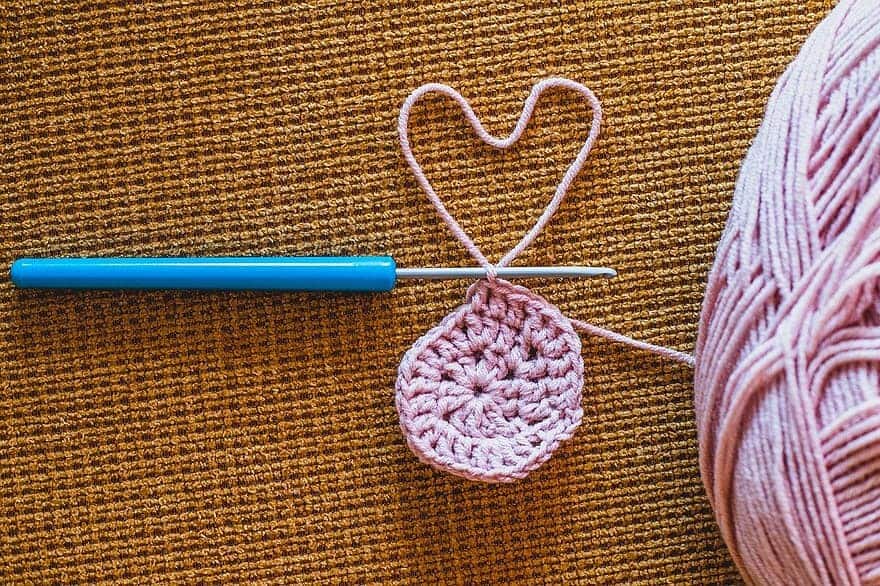 ---
Types Of Cotton Yarn
There are a huge number of types of cotton yarn, so I won't attempt to make this a comprehensive list, but here are some of the more interesting types.
Milk Cotton Yarn
Milk cotton is a fabric that is made with casein powder that comes from milk, hence the name. It's considered a synthetic fiber as it is mixed with acrylonitrile to give it it's texture and cotton like tensility. Acrylonitrile is also used in acrylic clothing, but obviously with a different process, it has a different feel.
There is a German company named Qmilk that makes an organic milk cotton yarn, said to be made entirely from casein fiber.
Variegated Cotton Yarn
Variegated yarn is yarn died with multiple colors. The trick with variegated yarn is you never quite know what you're going to end up with until you're done.
There are a number of techniques specific to crocheting with variegated cotton yarn that yield some pretty striking results. Two of the most common effects are flashing (which look like lightning-bolts) and pooling (which are marbelized or patchy looks).
---
Best cotton yarns for Crochet
There are of course an infinite number of yarn brands and types, but here are three of our favorites.
Scrubby Yarn by Red Heart
This is the perfect cotton for crocheting household items that take advantage of cotton's absorption properties. The textured version is also perfect for using for scrubbing dishes clean!
24-7 Cotton Yarn by Lion Brand
This is an awesome 100% natural fiber yarn that's great for crocheting garments. It's made with a process called mercerization that gives it wonderful deep colors that last through multiple washing cycles. It's also really soft, so great for kids and babies.
Organic Baby Cotton by Gazzal
This is a 100% organic cotton yarn that is aimed squarely at baby clothes. It is super soft and comes in a variety of colors, perfect for making anything from booties to blankets. It's also easy on the hands, not like some yarns that can stress your hands while you crochet.
---
Conclusion
Next time you're wondering what to crochet with cotton yarn, remember it as a breathable, water-absorbent material that is perfect for spring and summer items such as all-season blankets or shawls, as well as many household items, such as towels, dishcloths, and scrubbers.