It is traditional to use pins when holding your fabric pieces together. You can create a long line of thin metal pins that keep pattern pieces together as you work on the machine. However, this might not be the most practical solution. In this guide, you can learn a little more about making the switch to sewing clips from pins and some of the best sewing clips on offer.
Are sewing clips a better solution than pins?
Pins do have their disadvantages. The first comes at the cost of our fingers. Over time, we develop a high tolerance to needles and pins – as well as some good sewing calluses – but it doesn't have to be that way. Then there is the problem of all the pinholes in the fabric, which can be a nightmare on certain types of material. Finally, it is very easy to lose them without a pincushion on your wrist.
The right set of sewing clips can help you avoid these issues.
When you make the switch to a set of the best sewing clips, you get a series of tools that don't make a mark on the fabric, aren't going to hurt, and aren't so easy to lose. Some will go missing, but not as many. Look out for the following features for the best experience.
1) The range of colors.
The majority of the best sewing clip sets have a great range of bright colors. Not only does this increase visibility when dropped but it also provides contrast for different fabrics.
2) The number of clips.
You can't really have too many clips in your collection. The more you have, the easier it is to find a series of clips in the right color to stand out on your pattern pieces. It also means that some can go missing.
3) The storage solution on offer.
This can make a big difference. Some brands will offer cheap packs with no storage at all. Others provide the most basic of clear tubs or boxes to hold them all in. Then some have really pretty tins, sometimes with carry handles. It may be worth paying more to get one of these.
4) The presence of additional tools.
Sometimes, it is better to look for a set of sewing tools that happen to have clips in them, especially if you are just getting started. There are diverse sets around that use sewing clips as a secondary feature, but still offer plenty of items of the same quality.
What are hemming clips for sewing?
Before we look at some of the best multipurpose sewing clip sets, we need to mention hemming clips. Hemming clips are a form of sewing clip with a more specific purpose. They are typically stainless steel for strength with a flat surface and marking for measurements. The Ottemax Sewing Clips are a good example. There are 15 smooth clips with legible inch markers up to 3 inches. They are also flexible enough to open just the right amount for application. So, if you have hemming jobs to complete, this is a great addition to your sewing kit. But, they aren't going to help with other tasks.
4 of the best sewing clips for multipurpose use.
1) Sundee 150 Pcs Multipurpose Sewing Clips
This first set is the best definition of a product that tries to throw as much at consumers as possible without worrying too much about quality. That isn't a problem here because we are talking about cheap plastic sewing clips. There are 150 of them, far more than in other sets, and they come in a simple transparent plastic box. It isn't a pretty storage solution, but it will do. Although cheap, they do have the right shape and grip for the job. There are also multiple color options.
---
2) Soraco Sewing Clips and Quilting Clips
While the plastic cases are practical, I prefer the idea of a fun tin. This one stood out to me because of the nice design with the rabbits and the fact that it has a carry handle. There are other tins around that are more like cookie barrels so aren't as portable. I do recommend searching around to see which design jumps out at you. This sturdy tin holds 100 clips with the standard strong grip and a flat bottom. There are 9 colors in total.
---
3) EFIXTX 50 PCS Multipurpose Sewing Fabric Clips
This is an interesting option if you are happy to forgo the storage solution in favor of getting a few more tools. There are 50 clips in the pack, again with a nice variety of colors. From there, you also get two seam rippers, two stitch unpickers, and a trimming scissor. Four of the tools come with covers for safety. They are simple tools but a great way to get a wider selection of items at once. So, if you just want to put all your tools in one big pre-existing storage solution, this should work well.
---
4) LELIFE Fabric Chalk Markers for Sewing
Finally, this is one of those sets I mentioned that is sold with a different purpose in mind. There are 30 sewing clips in here, with the same style and range of colors as other options. It might not be as many as other sets, but it is a start. The main feature here is actually a series of 10 chalk markers – also in various colors. These are handy to have in your collection too. You also get the bonus of two different types of measuring tape.
---
You can't go too wrong with a multipack of colorful sewing clips.
In short, there isn't much difference between the best clips here. As long as you get enough of them in various colors, they should do their job well enough. I recommend starting with the extras and working backward. Look at the storage tins and extra features, see what you like the most, and then look at the number of clips. That should offer a better value product.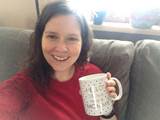 I'm a stay at home mom with our two kids. I really enjoy doing crafts with my toddler however, that is typically a challenge with her limited attention span, messiness, and desire to always have clean hands. So, I'm always looking for ways to make crafting an enjoyable experience and fond memory for the both of us.