Looking to make the perfect ribbon bouquet for a wedding rehearsal or home decor? These elegant and stylish ribbon bouquet ideas will get your creative juices flowing in no time. Whether you're looking for something super simple and quick to do, or something more elegant and absolutely exquisite, there's a craft in here for everybody. You might also be interested in a DIY envelope to go along with your lovely invitation letter.
---
Top 20 Ribbon Bouquet Ideas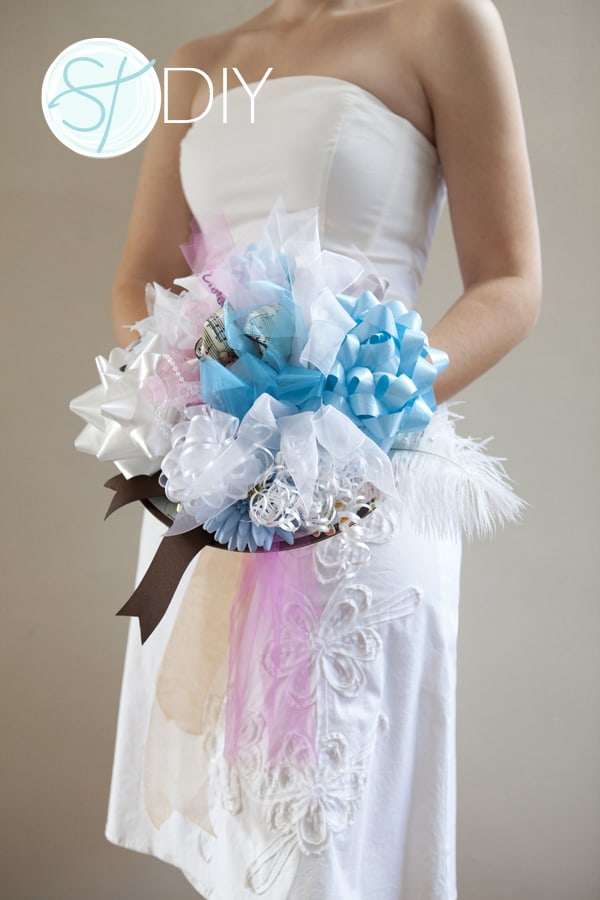 Bridal Shower Ribbon Bouquets – Like a piece of cake, this bridal shower ribbon bouquets is pretty and posh without being complicated.
---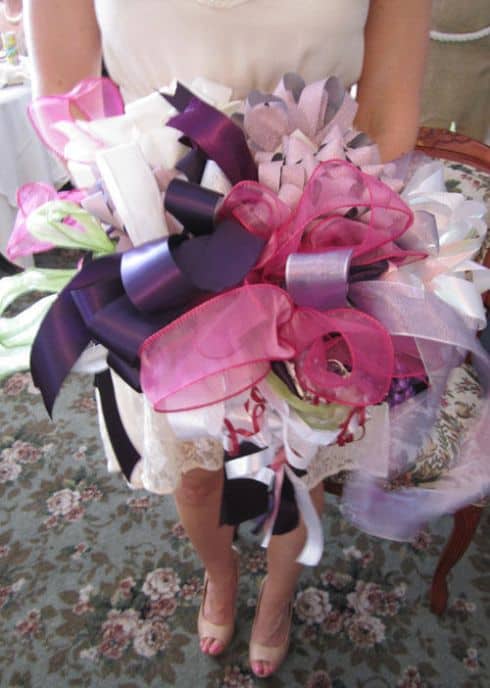 2. Easy Ribbon Bouquets for Rehearsals – If you just need a simple ribbon bouquet from the gifts you've received, then this easy ribbon bouquet is perfect, especially if you only intend to use it for rehearsals.
---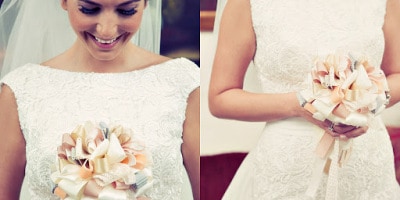 3. Folded Ribbon Bouquets – A bit more muted, this folded ribbon bouquets is a little more compact and less frilly than most bouquets.
---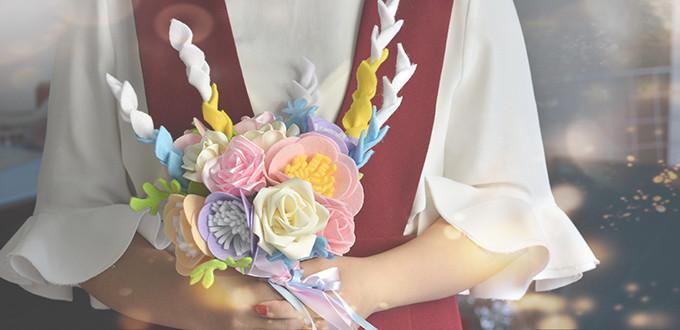 4. Colorful Felt and Ribbon Wedding Bouquet – This project requires both felt and ribbon to work, but the results are marvelous – like the candy flowers you see on birthday cakes!
---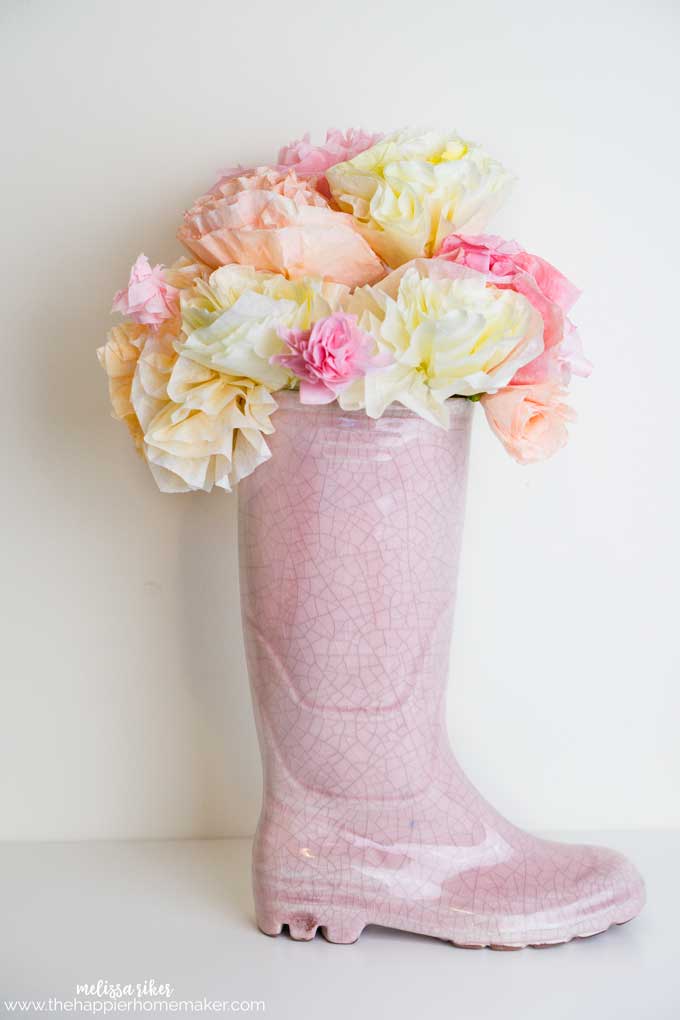 5. Coffee Filter Flower Bouquet – Simple yet, sweet flower bouquet. This can be complete with little cost and look so sweet.
---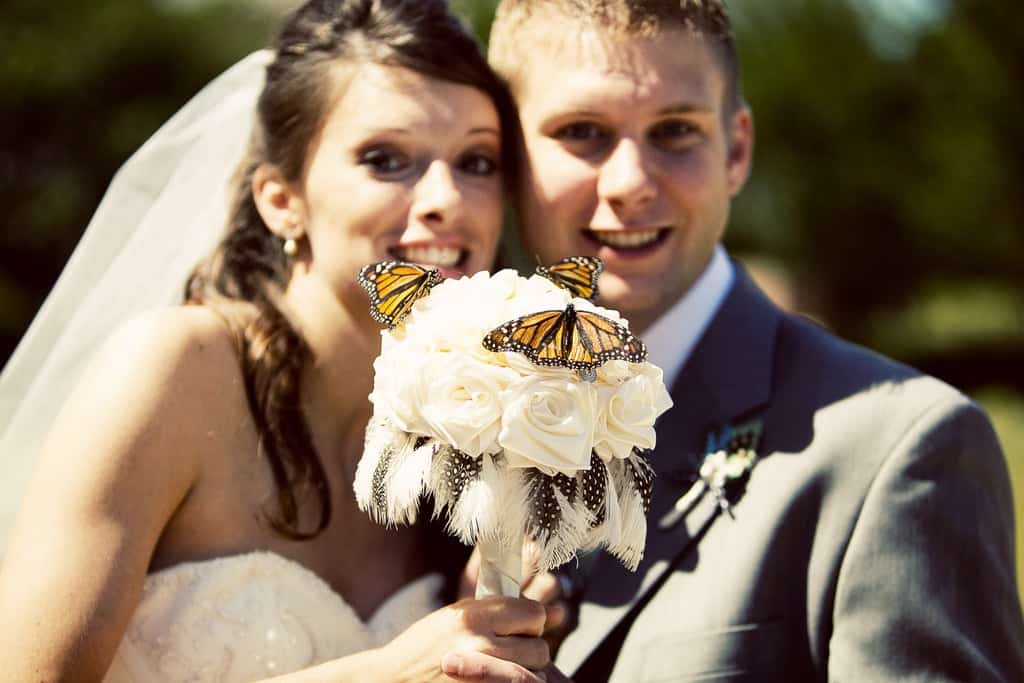 6. Heirloom Ribbon Bouquet – This beautiful ribbon bouquet is luxurious and simply divine – a project that will take you hours to make but will serve you and the next generation for years to come!
---
7. Low Cost Ribbon Bouquet – Want a quick and easy ribbon bouquet? This ribbon bouquet has a paper towel roll as its base, which makes it low cost and easy to hold.
---
8. Elegant Bridal Shower Ribbon Bouquet – Elegant and quick to make, this bridal shower ribbon bouquet is the perfect bouquet to practice with.
---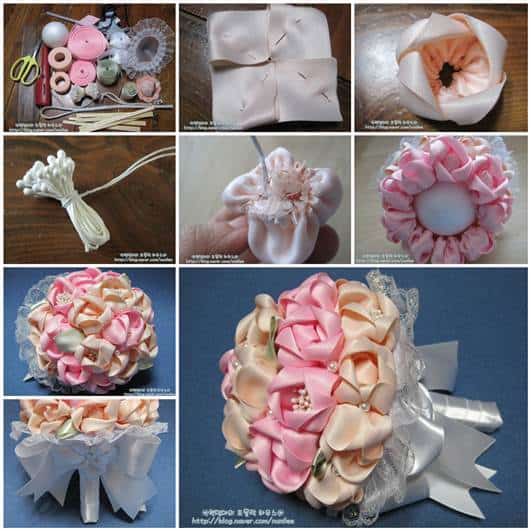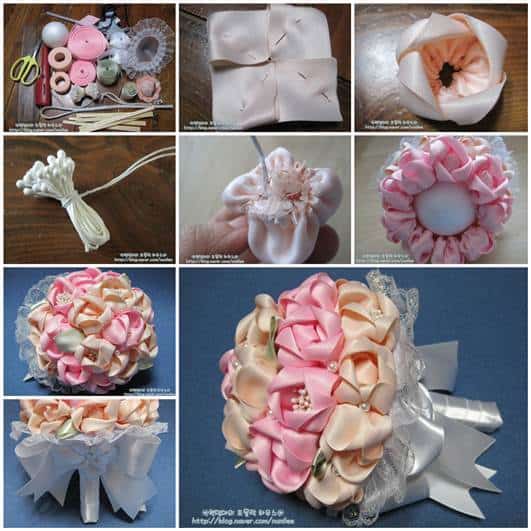 9. Satin Ribbon Flower Bridal Bouquet with Bow – While this is a bit harder to make than others, the result is a marvelous three-dimensional flower globe that looks just exquisite.
---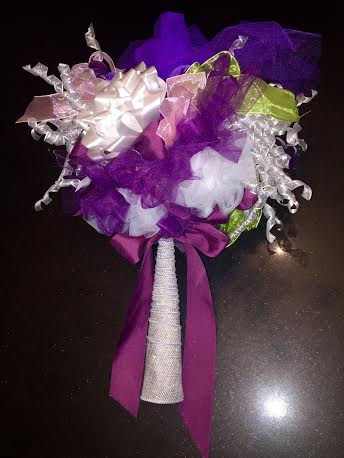 10. Chic Ribbon Bouquet on a Budget – Want to make a fabulous and chic bouquet but don't have a lot of cash to spare? This bouquet exudes class and luxury without the hefty price tag that comes with it!
---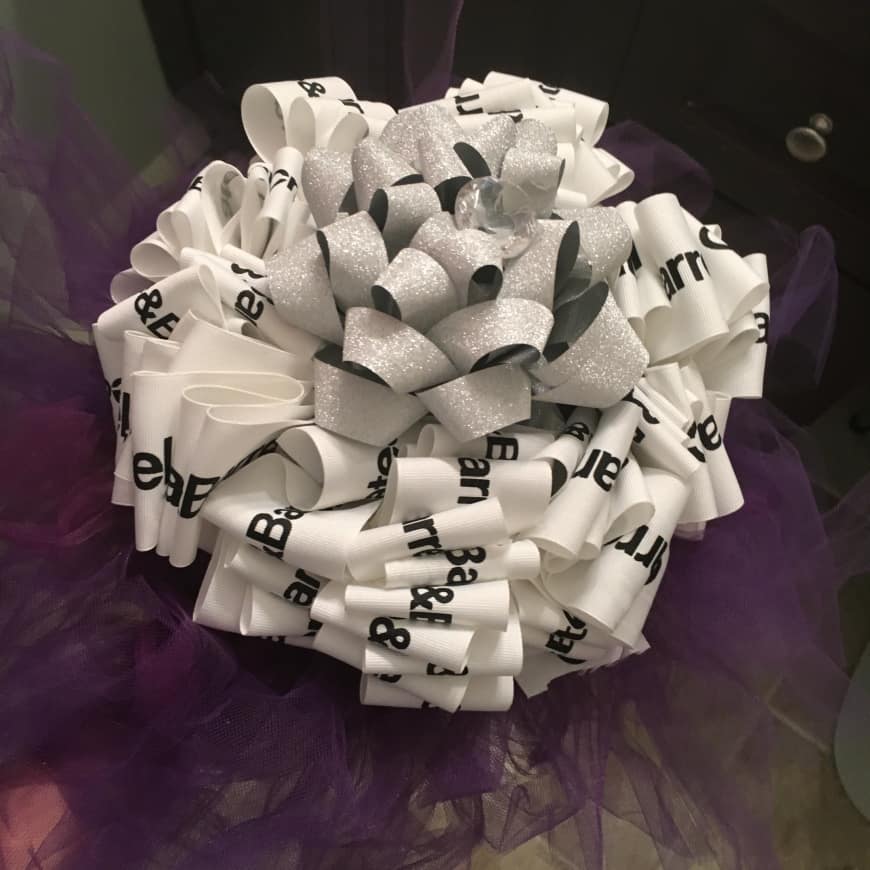 11. Quick and Easy Ribbon Bouquets – The pencil base on this quick and easy ribbon bouquet adds a touch of robustness and sturdiness to the bouquet without driving the costs up significantly.
---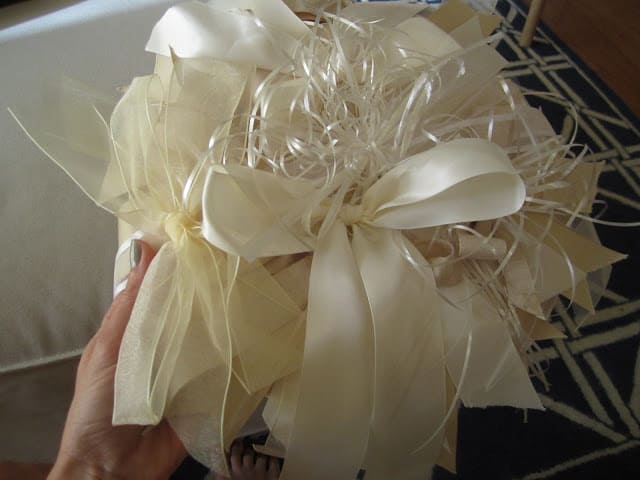 12. Ivory Bridal Ribbon Bouquets – If you can work a glue gun, you can work this classy ivory bridal ribbon bouquet.
---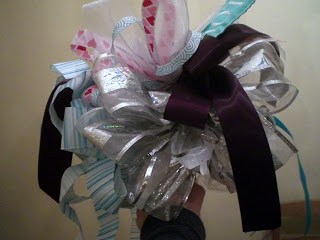 13. Small Bow Bouquet – Like a blooming bouquet of presents, the design of this small bow bouquet is fun and exciting, while also being sturdy.
---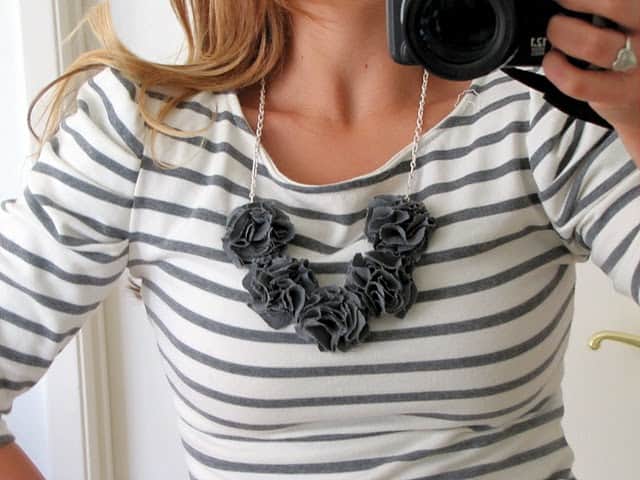 14. Fabric Flower Necklace – This tutorial lets you make more than just ribbon bouquets; it also lets you make different fabric flowers for different projects you might want to try.
---
15. Valentines Ribbon Bouquets – Show your undying love to your soulmate with this beautiful valentines ribbon bouquet.
---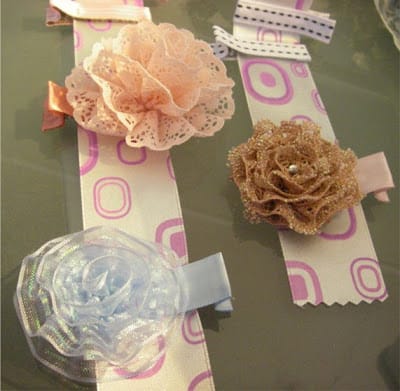 16. Lace and Ribbon Flowers – Have too much lace lying around your house? Put them to good use with this project!
---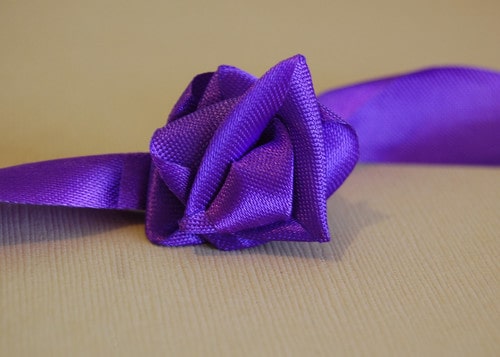 17. Ribbon Knot Roses – These simple ribbon knot roses can be combined into an exquisite bouquet or can be kept separately for gifts, scrapbooks, etc.
---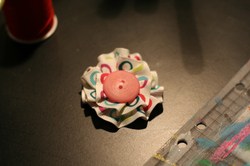 18. Cute-as-a-Button Ribbon Flowers – These adorable little ribbon flowers have cute buttons in the middle, making them beautiful tiny bouquets when combined, and great little embellishments when used separately.
---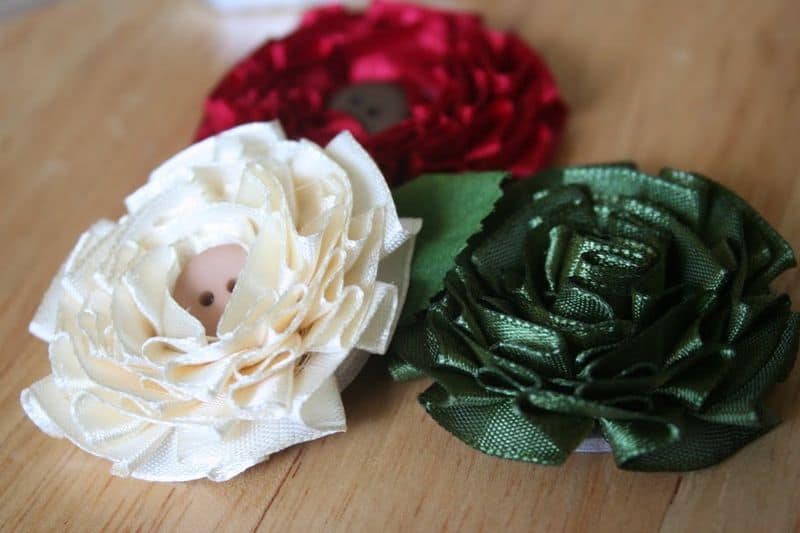 19. Easy Pleated Ribbon Bouquets – Love the ruffled look on ribbon bouquets? With pre-pleated ribbons, you can now achieve this look without a ton of effort!
---
20. Ivory Satin Rose Bouquet – This ivory satin rose bouquet looks fantastic and takes less than half an hour to finish!
---
Here's More Ribbon Bouquet Ideas
Use colorful ribbon to add a pop of color to your bouquet.
Wrap the stems of your bouquet with ribbon for a unique look.
Add ribbons in different colors and textures to create an interesting effect.
Use ribbons of different widths for added interest.
Mix and match different types of ribbon to create a unique bouquet.
Use lace or sheer ribbons for a romantic look.
Wrap your flowers in ribbons for a rustic, country vibe.
Add a touch of glamour with glittery or sequinned ribbons.
Tie bows around the stems of your flowers for an elegant look.
Use ribbon to create baskets or other shapes out of your flowers.
Try weaving ribbon through your flowers for a truly unique look.
Start Making Your Dream Bouquet Today!
Bouquets can take a bit of time to master, so try out the ones we've listed down and see which ones work perfectly with your sense of style and available materials. Don't forget to post a picture of your latest masterpiece down in the comments section! Happy crafting!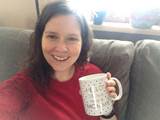 I'm a stay at home mom with our two kids. I really enjoy doing crafts with my kids however, that is typically a challenge with how limited their attention span can be and how messy it gets. So, I'm always looking for ways to make crafting an enjoyable experience and creating fond memory for all of us.