So many books but so little space? No worries! We know that each book is a treasure to you and seeing them covered in dust is frustrating. So here are 12 easy DIY bookshelf ideas for booklovers like you who are looking to start a new DIY project for your home.
---
My Top 12 DIY Bookshelf Ideas
1. The Shelf Chair
If you spend most of your days curling up in bed while reading, then this is perfect for you! You can stack your favorite books in the shelf so you don't have to look for them elsewhere. Could it get any more convenient than this? You might sweat a little by doing this DIY but trust me, better lazy days are ahead! Be sure to check Instructable Bookshelf Chair to know how to do it.
2. The Invisible bookshelf
You've probably seen something like this on Pinterest and wondered how to do it. Well, all you need is just brackets and couple of screws! Prepare the materials and visit this guide to do it!
3. Skaterboy
This shelf is a nice way to spice up a teenager's room. If your child liked skateboarding at one point and decided to drop it all of a sudden (teenagers, am I right?), well, don't worry! You can still use the skateboards for something artsy like this DIY! Build this shelf with this thorough tutorial @ Instructables.com.
4. Skatergirl
Well, what if you actually didn't have a teenager that quit skateboarding? Or what if you actually have a daughter? Or maybe you're just a teenage girl trying to style your room? We got you! This bookshelf is the classy and stylish version of the skaterboy. Safety first then head on to this tutorial and perk up your room!
5. Gravity falls
Gravity, who? This shelf will confuse your guests and will leave them in awe! It's gonna be an instant conversation topic! Turn your world upside down by recreating this DIY @ Instructables.com
6. Wood shelf
Wood you want to crate a shelf? (pun intended). This super simple DIY will save you both money and time. Put together this easy-to-make shelf by following the instructions @ family handyman
7. Ladder Shelves
This shelf just screams AESTHETICS! It's beautiful, timeless and elegant. You've got to have this in your living room! Here are the steps: https://apairandasparediy.com/2014/10/diy-ladder-shelves/
8. Rusty Ladder Shelves
No money? No problem! If you have a rusty, old ladder in the garage, you can easily pull this DIY off. Plus, it will revamp your whole living room! All you need to do is just nail the ladder on the wall! Hard to believe? Not really! Check out the guide – Rusty Ladder Shelves.
9. Crate-ive!
Let's crate more shelves! (more puns, yikes) If you've got tons and tons of books, this shelf is waiting to be made by you! It's very simple, too. Give it a look: Tara Michelle Interiors
10. Metal Basket Shelf
This shelf is one of the simple DIYs you can add to your bedroom. Who knew you could make a cute shelf with just metal locker room basket? Rain On A Tin Roof tells you it's possible! You might want to spray paint it gold or with a color of your choice to make it fancier!
11. Spine Bookshelf
Complete the look of your bedroom with this minimal bookshelf. It saves a lot of space yet adds a lot of taste. Your bedroom will never look dull again! See how pretty they look @ Shades of Blue Interiors.
12. Leather Strap Shelf
This chic yet easy to make shelf is another minimal design by Burkatron.com. I bet you've seen something like this at your local high-end store. You're welcome! You saved yourself a whole lot of money!
Here's 11 More Unique and Inventive DIY Bookshelf Ideas
A Bookshelf made from Recycled Wooden Pallets
Looking for a unique and stylish bookshelf? Look no further than one made from recycled wooden pallets! These shelving units are not only eye-catching, but they're also eco-friendly.
Pallet bookshelves are easy to make and can be customized to fit any space. Plus, they add a rustic touch to any room. If you're looking for a fun weekend project, why not try making your own pallet bookshelf?
A Modular Wall-Mounted Bookshelves
If you're looking for a stylish and versatile storage solution for your home, consider modular wall-mounted bookshelves. These shelves are perfect for small spaces, as they can be mounted on any wall in your home and customized to fit your specific needs.
Modular wall-mounted bookshelves are available in a variety of sizes, styles, and colors, so you're sure to find the perfect option for your home. Plus, these shelves are easy to install and can be rearranged at any time, making them a great storage solution for any room in your home.
An Industrial Pipe Shelving Unit
Adding extra storage to your home doesn't have to mean sacrificing style. This industrial pipe shelving unit is both functional and stylish, and can be customized to fit your space.
Pipe shelving is a great way to add an industrial touch to your home decor. It is also a versatile storage solution that can be used in a variety of ways. You can use it to store books, magazines, towels, or even clothes. And because it is made from pipes, it is very strong and durable.
If you are looking for a stylish and functional storage solution, then this industrial pipe shelving unit is the perfect choice for you. It is both stylish and practical and will help you keep your home organized.
A Bookcase made from Wooden Crates
If you're looking for a rustic, yet chic bookcase option, consider using wooden crates. These can be found at most home improvement stores and are relatively inexpensive. You can either paint them or leave them natural.
To assemble your bookcase, simply stack the crates on top of each other. If you want to add stability, you can screw the crates together. Then, start filling them with your favorite books!
This bookcase option is great for small spaces since it doesn't take up a lot of room. Plus, the rustic look of the wood crates will add character to any room in your home.
A Customizable Wall-Mounted Bookshelves
This type of shelf is perfect for small spaces, as it doesn't take up any floor space. Plus, it's easy to customize the look of a wall-mounted bookshelf to match your home's decor.
Here are some tips for choosing and hanging a wall-mounted bookshelf:
Decide on the perfect location. You'll want to choose a spot that gets good natural light, as this will help prevent your books from fade over time.
Measure the space before you buy a shelf. This will ensure that you get one that fits perfectly in your chosen spot.
Choose a shelf that has adjustable shelves. This way, you can customize the height of each shelf to accommodate different sized books.
Hang the shelf using heavy-duty hardware. This will help to prevent the shelf from sagging over time.
Arrange your books on the shelves in a way that pleases you. There is no right or wrong way to do this – just have fun and be creative!
A Bookshelf made from a Wooden Door
One type of bookshelf that has become increasingly popular in recent years is the wooden door bookshelf. This type of shelves is usually made from an old wooden door that has been repurposed.
There are many reasons why people love wooden door bookshelves. For one, they add a unique and rustic touch to any home. They also tend to be very sturdy and durable, which is ideal for people who have a lot of books.
If you're interested in adding a wooden door bookshelf to your home, there are a few things you need to keep in mind. First, you'll need to find an old door that's the right size for your shelves. You can usually find these at salvage yards or antique stores.
Once you have your door, you'll need to sand it down and stain or paint it to match the rest of your decor. Then, you'll need to measure and cut the shelves to fit. Finally, you'll need to install the brackets that will hold the shelves in place.
With a little bit of effort, you can easily add a wooden door bookshelf to your home. Not only will it provide a great place to store and organize books, but it will also add a touch of style to any room.
A Floating Bookshelves
If you're looking for a unique and interesting way to display your books, why not try a floating bookshelf? Floating bookshelves are shelves that seem to "float" on the wall, without any visible supports. They're a great way to add style and interest to any room, and they're also very practical.
Floating bookshelves are usually made of wood or metal, and they come in a variety of styles. You can find them with open or closed backs, and some even have doors. Most floating shelves are fairly simple in design, but there are some that are more ornate.
Floating bookshelves are a great way to store and display books, but they're also great for other things. You can use them to display photos, artwork, collectibles, and more. Basically, anything that you want to put on display can go on a floating shelf.
If you're looking for a new way to decorate your home, floating shelves are a great option. They're unique, they're stylish, and they're practical. What more could you ask for?
A Vintage Bookcase
This vintage bookcase is perfect for anyone who wants a unique and retro bookshelf. All you need is a wooden crate and some basic tools. You can find detailed instructions on how to make this bookcase here.
A Rustic Bookshelf
If you're looking for a unique and stylish bookshelf, look no further than a rustic bookshelf! Rustic bookshelves are perfect for adding a touch of charm to any room in your home. They're also great for storing and displaying your favorite books, magazines, and other collectibles.
Rustic bookshelves are typically made from wood, which gives them a natural and rustic appearance. You can find rustic bookshelves in a variety of styles, including distressed wood, reclaimed wood, and even painted wood.
If you're looking for a more unique look, you can also find rustic bookshelves made from metal or even glass. No matter what your personal style is, you're sure to find a rustic bookshelf that's perfect for your home.
A Pallet Wood Bookshelf
This pallet wood bookshelf is perfect for anyone who wants a rustic and eco-friendly bookshelf. All you need is a few wooden pallets and some basic tools. You can find detailed instructions on how to make this bookshelf here.
A Corner Bookshelves
If you're looking for a way to add a little extra storage space to your home, consider corner bookshelves. These shelves are designed to fit snugly into the corner of a room, making them the perfect solution for small spaces. Plus, they offer a stylish way to display your favorite books, photos, and knick-knacks.
---
Which one was the cleverest DIY bookshelf ideas for you? Gather your family and bond over recreating these DIY bookshelf ideas! Have fun and do share your bookshelf by commenting below.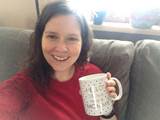 I'm a stay at home mom with our two kids. I really enjoy doing crafts with my kids however, that is typically a challenge with how limited their attention span can be and how messy it gets. So, I'm always looking for ways to make crafting an enjoyable experience and creating fond memory for all of us.