Where do you keep your hats and are you taking good enough care of them? If you have to think about where you last threw your baseball cap when you came home, you might require some great idea for hat storage. When you pay more attention to where you keep your hats, you find that it is a far more beneficial approach, and you may even get more life out of the hat. So, what can you do to store hats more effectively, and how can you create some fun for your room?
Why Should You Have Hat Storage Solutions at Home?
Throwing your hat in a drawer or just leaving it out on the couch isn't a good idea in the long run. You could end up causing damage if it gets dented or scratched by something else in the drawer, or if someone sits on it by mistake. A good piece of hat storage can provide a secure home for your headwear so that it stays in shape, doesn't get too dusty, and so you can show it off if you want to. This is a great idea for anyone starting to build a collection of baseball caps or that suddenly has more hats than they know what to do with. But which sort of storage solution should you use?
Wall Hanging, Free Standing, Closet Organizer, Or Hat Box?
There are lots of options to consider for storing hats, and the choice largely depends on how badly you want them to be on show, how many hats you have, and if you feel like getting creative. I feel that free-standing racks, like old-fashioned coat racks, are a bit problematic in small spaces and not ideal for creative expression. But you can make or find some great solutions with wall-hanging, closet-based, and box-shaped organization ideas.
Hat Storage Ideas for Creating a Wall-Hanging Display
Wall hat storage ideas are the most interesting and creative of the lot because there are so many directions that you can take. You can buy something pre-made, either a simple mass-produced item or an artisan quirky rack with hooks. Or you can take some materials yourself and create something by hand.
A great starting point is to attach some hooks to a board, a bit like a wall-mounted coat rack. You can choose the material and shape of the board to match in with your room or a hobby. Keen skaters and those into that culture could attach hooks to an old deck for their baseball cap collection. If you're into skateboard or know someone who is next, check out our DIY skateboard racks.
An alternative option is to find or make a hanger and then use yarn and clothes pegs to peg woolen hats and beanies to the strands. This is a nice way of creating a softer look for the hanger to tie in with the materials of the hats. Depending on your craft skills, I recommend bringing in some macrame into the hanger or braiding the yarn with beads and other trinkets.
Then there is the pegboard approach. What I love about this one is that there is a cross between pre-made items and creativity. You get your basic starting point with the board and pegs in the pack, but can then adjust the design, add your own pegs, paint it up, and make it more personal and in keeping with the space. A board like the XAOHOME Wooden Pegboard is a great example. You get 2 boards in a choice of wood, with 8 brass hooks and also 2 shelves.
If you don't want to make anything yourself to be sure of a more secure storage solution, you could go for something like the Boxy Concepts Hat Rack. This product is as simple as they get. You can hang it over a rail, unfold it like an accordion, and you have 10 spaces ready for your hats or other items. I note that this is designed for the closet, but I wanted to include it here as a decorative piece within wall hat storage ideas. It can be easily attached to any rail in a bedroom or living room and looks great.
Hat Storage Ideas for The Closet
While we are talking about potential hangers for the closet, we may as well continue on that theme. This option is more practical for anyone that needs to hide away a more random selection of hats – either to declutter the room or to keep everything in the same place.
The collapsible hanging box solution above is great as a wall-hanging piece and on a closet rail. But it only works if you have enough space in your closet, to begin with. This isn't going to be practical for everyone, which is why I recommend adapting current hangers to hold more than one item. There are some little hacks around that might help here. For example, did you know about the trick of adding a second hook to a hanger using the ring pull from a soda can? I would only do this if I could be sure that the tabs didn't catch my clothing. But it is certainly cost-effective.
If you want to go for a pre-made solution instead, a product like the ORIGINAL PackHat hanger is a great idea. What I like about this is that you have far less chance of damaging material thanks to the use of rubberized clips. The system fits nicely onto a standard hanger and has 9 spaces in total. This should be more than enough for easy access in a small space.
DIY Hat Box Storage Ideas for Extra Safety
Finally, there is the option of using boxes as baseball hat storage ideas. This is another good idea if there are lots of items that you don't necessarily want out on show. But the bonus here is that you can provide better protection against dust, pest, moisture, sun damage, or anything else that might prove to be a problem for your collection. Again, there are different routes that you can take. You can get something pre-made that is ready to go and perfect for a specific need, you could go fully DIY with old storage solutions lying around the house, or you could buy something and then customize it.
I want to start with the full DIY approach because I think it is the most fun and creative. The first thing that you need to do is find a suitable receptacle out of something lying around the house. Here could be an old box somewhere from a delivery or previous purchase that you thought may come in useful at some point. Make sure it is the right size for what you need and has a suitable lid or closure. This could even be an old shoebox of you are just storing soft beanies or woolen hats in one place. Another option is to repurpose old storage boxes, such as plastic containers used as general-purpose storage. As they are, these boxes can be pretty dull, so this is where you go and liven them up.
You can your craft skills to the test with these boxes with various techniques available depending on the material. Decoupage is a wonderful way of transforming old cardboard boxes like shoe boxes. You can find images related to a certain theme or fandom to reflect the hats inside or the theme of the room. You could also try painting designs on the plastic boxes to freshen them up and make them a lot more interesting.
Buying Hat Boxes Online
The alternative here is to find purpose-made boxes online that are still customizable. Products like the Boxy Concepts Hat Organizer are great because they are the perfect dimensions and well made. This one has six transparent spaces specifically for baseball caps. There is the bonus of a secure lock and also an odor vent.
Finally, I need to point out the importance of some of the specialized hat boxes for prized pieces. You may have a hat that is a family heirloom, or just something a little fancy for special occasions. This needs to be as secure as possible in a special box where it won't lose its shape or get damaged. Boxes like the TreeHouse London XL Woven Hat Storage Box with Lid are perfect for this because they are round, strong, and also great for travel. The design of the box and the rope handle look really attractive.
Hats can be stored in a variety of places, including:
In a closet
In a dresser drawer
On a shelf
In a basket or bin
Under the bed
In a garage or attic
In a suitcase or travel bag
On top of a cabinet or wardrobe
Here are 21 creative hat storage ideas for you to try:
Store Hats on a Shelf This is an easy way to keep your hats visible and easily accessible.
Hang Hats in Your Closet Use empty shoe boxes or other containers to organize your hats by type or color.
Store Hats in a Basket This is a great way to keep your hats dust-free and easily accessible.
Use a Hat Rack This is an excellent option if you have a lot of hats to store.
Put Hats in a Boot Tray This is a good solution for storing winter hats and accessories.
Hang Hats on Command Hooks This is an easy way to free up space in your closet or bedroom.
Store Hats In A Plastic Bin Keep your hats protected from moisture and pests by storing them in a plastic bin.
Put Hats in A File Folder Organize your hats by type or season using file folders.
Store Hats In A Suitcase This is a great option for short-term storage.
Hang Hats on a Peg Rack This is a great way to store hats of all shapes and sizes.
Store Hats in A Cardboard Box This is an easy, affordable option for storing hats.
Put Hats In A Hatbox This is a good option if you want to protect your hats from dust or moisture.
Hang Hats on a Wire Hanger Use empty cereal boxes or other cardboard boxes to create dividers for your hat collection.
Make a Hat Display Rack This is a great way to show off your favorite hats.
Store Hats in A File Cabinet Organize your hats by type or season using file cabinets.
Store Hats in A Wicker Basket Keep your hats protected from the elements by storing them in a wicker basket.
Stack Hats on a Shelf This is a great way to save space in your closet or bedroom.
Hang Hats In A Closet with S Hooks This is an easy way to hang hats without taking up much space.
Put Hats in a Plastic Bag Seal your hats in a plastic bag to protect them from moisture and pests.
Store Hats In A Toy Box Keep your kids' hats organized and accessible by storing them in a toy box.
Use Shoe Dividers to Organize Hats This is an easy way to store baseball caps and other wide-brimmed hats.
There Are Lots of Great Ideas for Hat Storage to Keep Your Headwear Safe
Whatever types of hats you like to wear – from cool baseball caps to winter beanies – it helps to know where they are and that they are safe from damage. Find a style of hat storage solution that works for you, whether that means a wall-hanging rack, a box, or something for the closet. Then find a fun way of customizing it to suit your décor and style. You should soon realize it is now easier to find what you are looking for and that the hats stay in much better condition.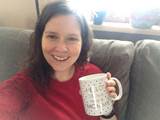 I'm a stay at home mom with our two kids. I really enjoy doing crafts with my kids however, that is typically a challenge with how limited their attention span can be and how messy it gets. So, I'm always looking for ways to make crafting an enjoyable experience and creating fond memory for all of us.