Flip flops are probably some of the most under-decorated parts of one's attire, yet it's also one of the first things you notice when it isn't too well-designed. That being said, we've made a list of the top 21 flip flop crafts to get your creative juices flowing, while also sprucing up your old, tired or cheap flip flops.
---
Top 21 Flip Flop Crafts
Paillette Flip Flops – Fun, colorful, with just the right amount of fabulous, this project can glam up any drab pair of flip flops in no time!
---
Braided Strap Flip Flops – The fabric straps of this pair of flip flops are warm, comfortable, and simple – perfect for adding just the right kind of flair to your flip flops for trips around the neighborhood or the beach.
---
Beaded Flip Flops – Give your broken necklace a new glamorous purpose by using them as embellishments to your flip flops.
---
Ruffled T-Strap Flip Flops – Looking for a frilly add-on to your plain flip-flops? This modification is just what you need.
---
Daisy Flip Flops – Is your pair of flip flops pushing daisies when it comes to style? These daisy add-ons should breathe new life into them real quick.
---
Fab Summer Flip Flops – These fun and quirky foam designs look perfect on any brightly colored pair of flip flops.
---
Microspun Crochet Fantabulous Flip Flops – Show of your crocheting skills with this fun and easy flip flop modification! Who knew you could crochet flip flops and sandals!
---
Sling Back Flip Flops – The sling back design is one of the most comfortable and stylish modifications you can do to your flip flops, with its soft knit fabric and laid back design.
---
Rope Tassel Flip Flops – If nautical flip flops be something you wish, then plop in a rope tassel and try out this craft!
---
Mod Podge Flip Flops – Love fabric mods but can't sew? This no-sew restyle is perfect for any flip flops that you're not planning to take to the beach or the pool.
---
Interchangeable Flip Flop Back Straps – Strapless-back flip flops are rather hard to keep on for kids who love to, well, be kids. That being said, this stylish mod is a perfect quick-fix until your kid learns to keep his or her flip flops on.
---
Recycled T-Shirt Sandals – Have a stylish shirt you can no longer wear on your body? Wear it on your feet with this upcycling project!
---
Ribbon Flip Flops – Looking for a fun project for teens or kids? This simple and low-cost crafts project will keep them entertained, while letting their creative juices flow.
---
Eyelet Lace Flip Flops – This elegant and glamorous DIY can turn any pair of flip flops from drab to fab in no time!
---
Spa Flip Flops – Give your feet the pampering they deserve with this cute and cozy modification to your flip flops.
---
Ribbon and Bead Flip Flops – You don't need a ton of money to add a ton of colors to your wardrobe; you only need a few ribbons and beads with this low-cost, stylish pair of flip flops!
---
Cute Studded Summertime Flip Flops – Revamp your old flip flops and give them a killer new style with this DIY project! This project gives you a lot of room to experiment to create the style that suits you best.
---
Painted Flip Flops – Turn your flip flops into a masterpiece by using it as a canvas for your painting skills! Your imagination is the limit.
---
Dolled-Up Flip Flops – Turn your flip flops into a slip-on with this upcycling project! Perfect for adding just the right amount of flair to your summer wardrobe.
---
Color-Blocked Flip Flops – Add a bit of style and height by stacking together cheap flip flops. The effect is magnificent – both on your height and your outfit!
---
Fabric Covered Flip Flops – A low-cost, fab-up for your flip flops – perfect if you don't want to spend too much on a stylish pair of flip flops.
---
Step Out of the Drab and Into the Fab!
Ready to spruce up those old flip flops of yours? Feel free to experiment with the flip flop crafts in this article until you come up with something that fits you well both in terms of style and comfort. Don't forget to post a picture of your own flip flop crafts creation once you're done! Happy crafting!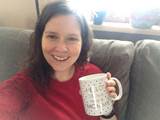 I'm a stay at home mom with our two kids. I really enjoy doing crafts with my kids however, that is typically a challenge with how limited their attention span can be and how messy it gets. So, I'm always looking for ways to make crafting an enjoyable experience and creating fond memory for all of us.