Make a Christmas tree bow today! It's hard to tell if more effort goes into Christmas bows or 4th of July bows. But as the holiday draws near, you might be wondering what you can do to make your Christmas tree look more exciting than the last. This is why we've compiled this list of fabulous DIY Christmas tree bow topper ideas so that you can make your Christmas trees look extra fun and festive this year!
---
20 Amazing DIY Christmas Tree Bow Topper
1. Flowing Ribbon Bow Topper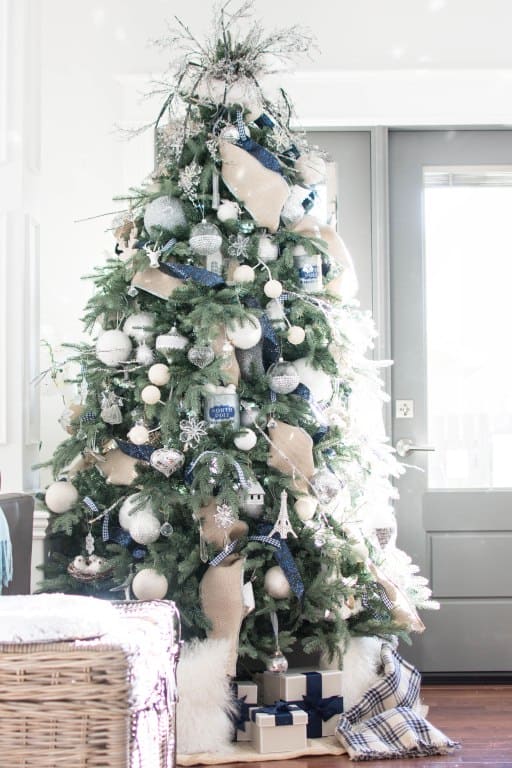 Looking to make a fabulous bow topper that flows from the top of the tree to the bottom? This flowing DIY ribbon bow tree topper can make any tree look classier because of the beautiful lace and ribbons flowing down the tree.
---
2. Quick n' Easy Bow Topper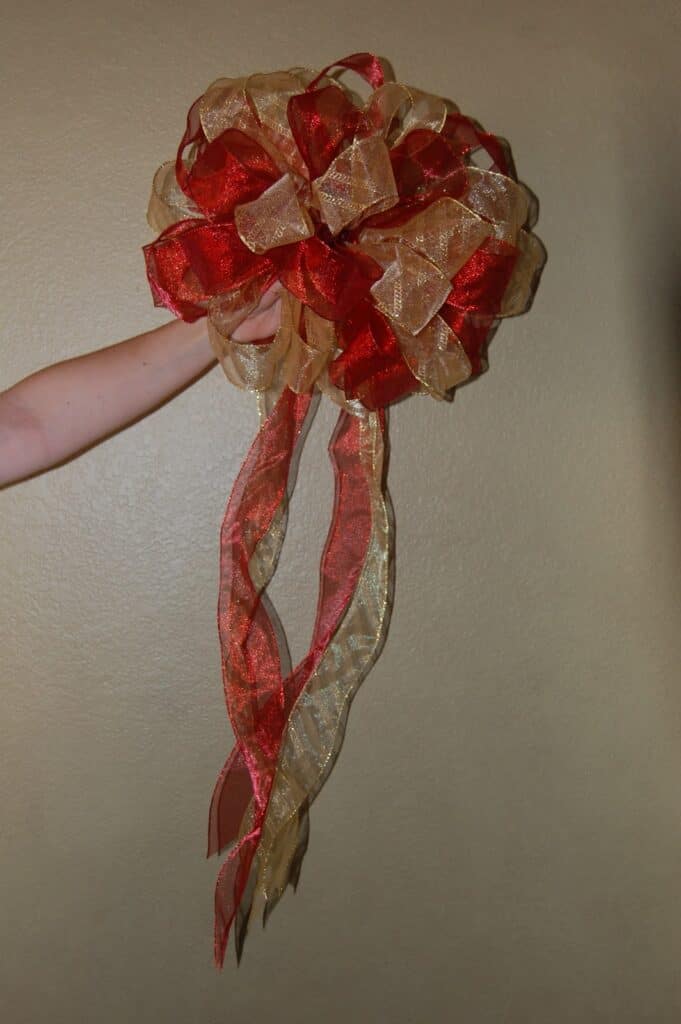 Want to quickly cap off your holidays without much frills and fuss? This charming and simple bow topper should do the trick. Pick two different color ribbons or maybe even just one if you'd like. Check out the tutorial @ Christmas Whimsy.
---
3. Starry Streamer Bow Topper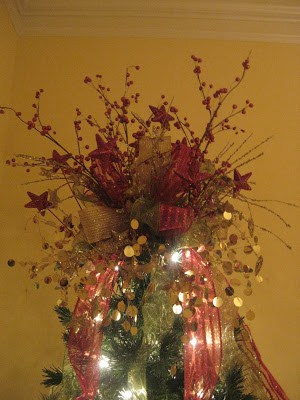 Why have just one star on top of your tree when you can have a whole bunch of them flying out from a fabulous streamer bow? Kristen shows you how to make this bow from start to finish. If you find that the stars and sparkles are too much, you could always skip that part. Check out this beautiful starry streamer bow topper from Kristen's Creations.
---
4. Christmas Present Bow Topper
Make your Christmas tree look like a festive Christmas present with this huge DIY Christmas tree bow topper! Learn how to make a Christmas tree bow in the style of a present by following this tutorial @ Southern Charm Wreaths. Julie couldn't have made this easier to recreate! She has a YouTube tutorial and step by step written and visual instructions.
---
5. Chevron Tree Bow Topper
A pretty chevron bow at the top of your tree adds a subtle twist to your usual Christmas tree topper. Do something different this year by trying out this chevron tree bow topper. Stephie walks you through her steps in less than 9 minutes. All you need is scissors, a ruler, and a wire tie.
---
6. Satin and Burlap Bow Topper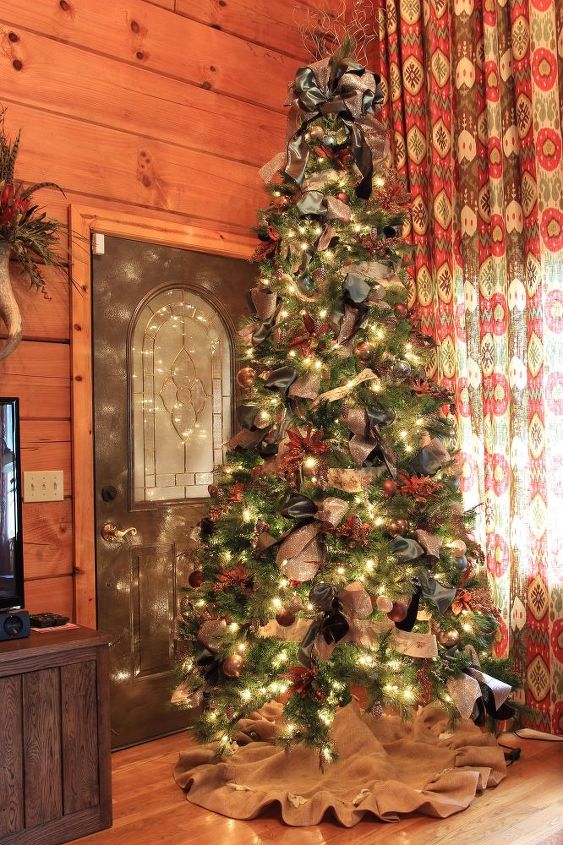 The contrast of satin and burlap really adds a classy rustic touch to any tree! Gold accents really help maximize this effect, so if you're a fan of gold, you're going to want to try this bow topper check out the tutorial @ Home Talk.
---
7. Simple Single-Style Ribbon Bow Topper
Looking for a simple yet elegant DIY ribbon tree topper made of only one style of ribbon? Then try out this easy ribbon bow topper.
---
8. Whimsical Bow Tree Topper
Looking to add a little rustic enchantment to your tree? This unique and utterly whimsical bow tree topper will surely turn heads with its fine sparkly and curly filaments sticking out of a gorgeous bow. Check out the tutorial @ I Need Mom.
---
9. Loose Burlap Bow Topper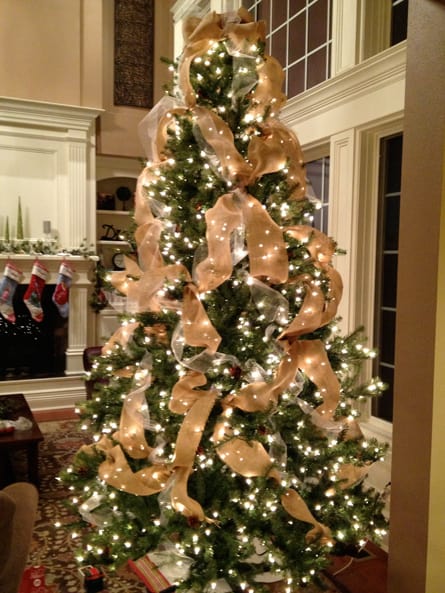 Looking to add a rustic charm to your tree? This loose burlap bow topper will give your tree a more unique and rustic appearance. Check out the tutorial here.
---
10. Golden Bow Topper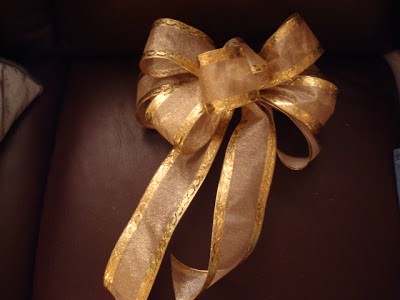 With this golden bow topper, you can make any Christmas tree, gift, or wreath look more upscale and classy. Learn how to do it @ I Need Mom.
---
11. Rugged Red Bow Topper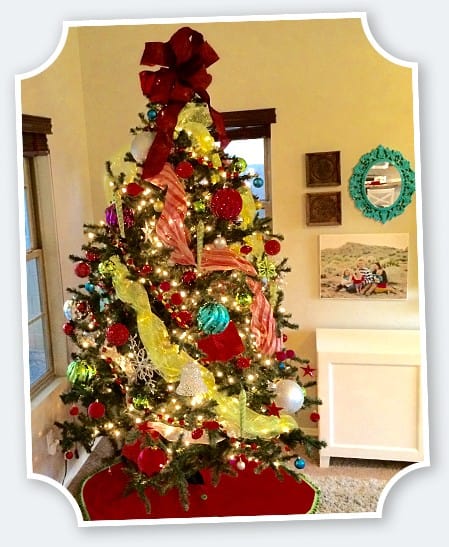 This rugged red bow topper looks great for trees that have a looser design – with different ornaments big and small decorating the tree. You'll love the relaxed Christmas vibe you'll get with this rugged red bow topper. Check out their visual step by step or follow along with their YouTube video @ Offray.
---
12. StoneGable Christmas Bow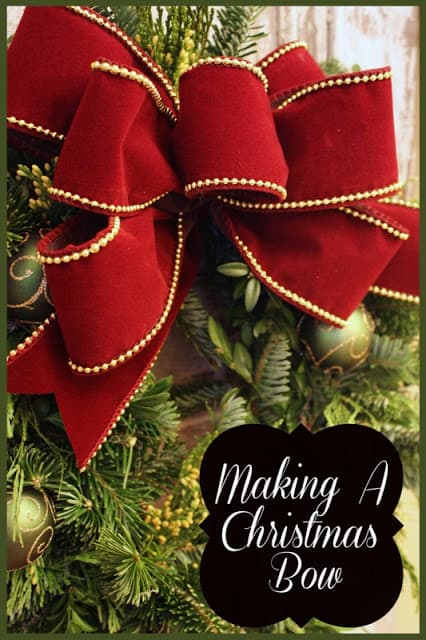 This elegant and marvelous Christmas bow is sure to make any Christmas decor look prim and proper with beautiful gold lines running on the sides of a pretty red bow. Check out the tutorial @ StoneGable Blog.
---
13. Layers Bow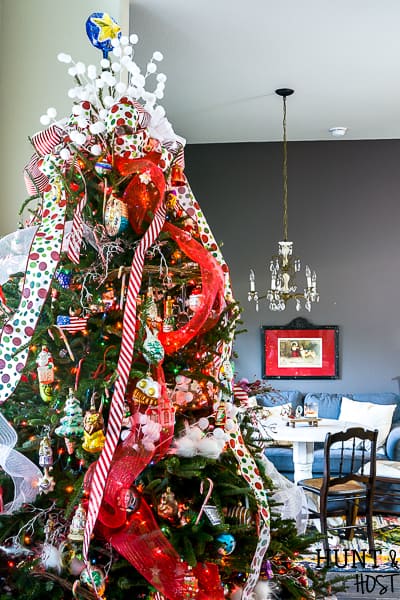 With just a few steps and a few materials you can really make your Christmas tree pop with this layered DIY bow topper. This design has a lot going on making it look complexed when, really it's two big bows and one small bow added together. Then, add some long ribbon tales--whala!
---
14. Candy Cane Inspired Bow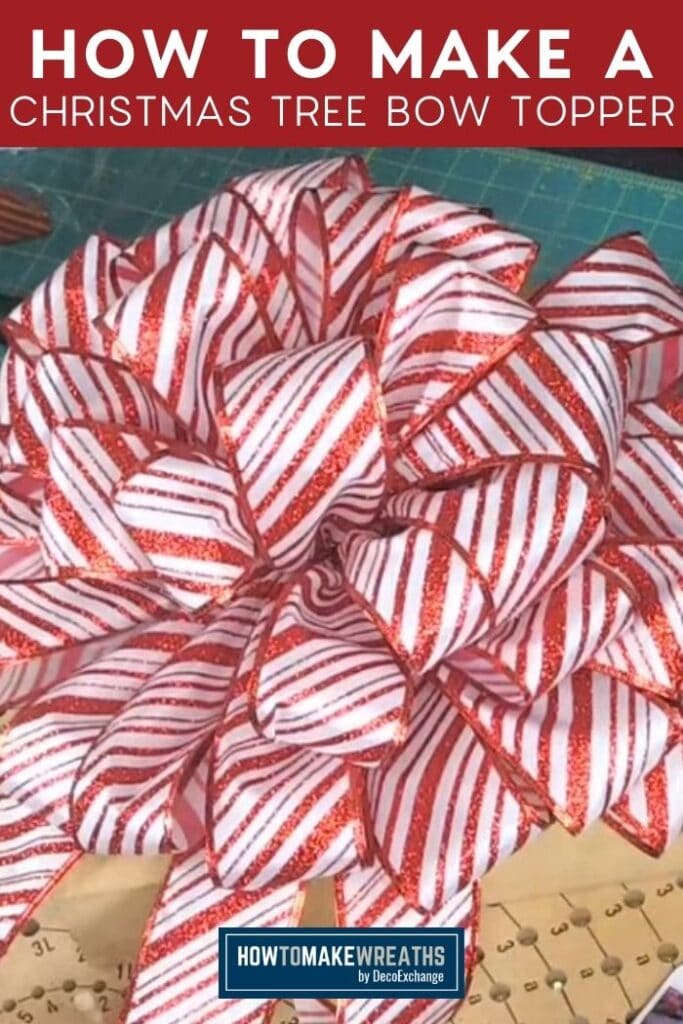 Candy canes always remind me of Christmas. So, it might be fun to make a Christmas tree bow topper that reminds you of candy canes. @ How to Make Wreaths they make it simple to complete this design with written instructions and a YouTube tutorial.
---
15. Easy Bow topper with Tow Ribbons
Watch as My Thrifty Frugal Home completes this design in approximately 6 minutes. It doesn't get much easier than that!
---
16. Red and Gold Bow Christmas Tree Topper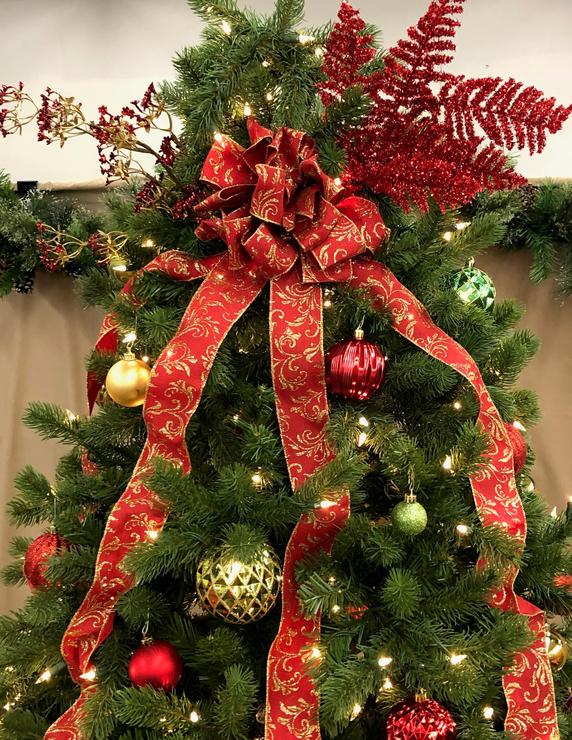 So far the bows have been big and fabulous but, maybe your tree isn't too big or that's just not your style. Try this simple and sweet red and gold bow to add a little brightness or to make a small change this year. Watch as Nicole shows how to make this simple yet, elegant bow in just a few steps.
---
17. DIY Christmas Tree Topper with Ornaments Made Using a Plastic Cup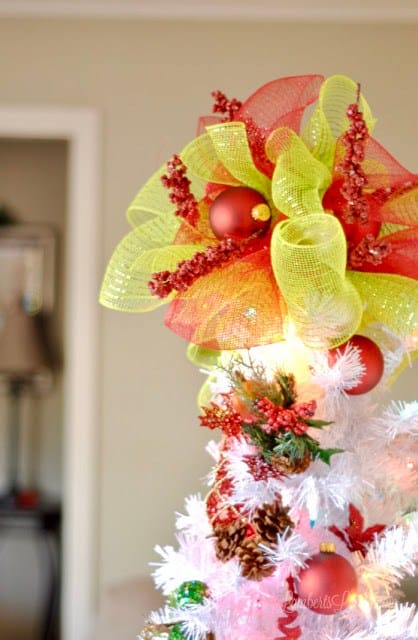 There's just something about deco mesh that's just beautiful! It always creates such a full and fluffy design. That's probably why this design has a cup underneath and you can't even tell! @ Lamberts Lately Leslie puts a great twist on bow toppers with adding ornaments and floral stem.
---
18. Music Sheet Tree Topper
This would be a great design for any music lover! @ Hanspire they really do a great job bringing this musical idea to life! I know this isn't exactly a bow per say but, with the added ribbon tails it's a rather nice twist on the Christmas tree bow topper design.
---
19. Velvet Bow Tie Christmas Tree Topper
Fry Sauce & Grits have a great sense of humor with this bow topper. I've got to hand it to them; this is the first bow tie Christmas tree topper that I've seen. This design is easy to complete with some left over material and a glue gun. It'll defiantly have your guest attention!
---
20. Flannel Ribbon Christmas Tree Bow Topper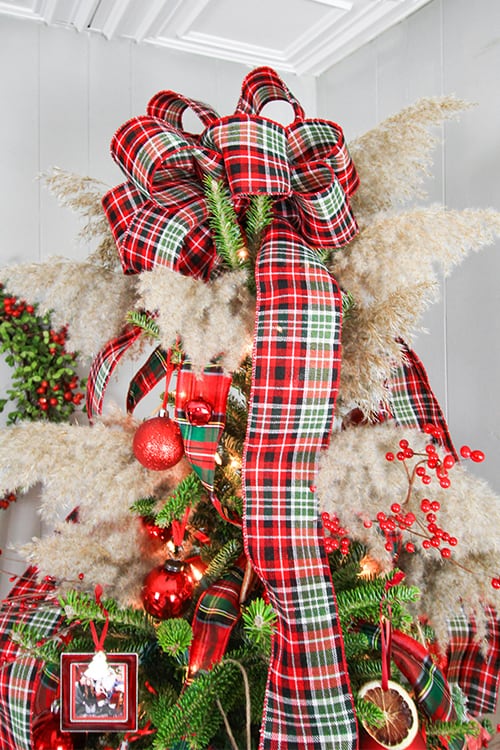 This red flannel ribbon looks great as a bow topper! Everything about this easy design speaks Christmas to me. Follow along as The Creek Line House creates this design using wide wired ribbon (25ft), pipe cleaners or floral wire, and scissors.
---
Take a Bow!
Go on and take on a DIY Christmas tree bow topper project today and make your Christmas tree look marvelous and unique this holiday season! These bow toppers are highly customizable, which means that you can vary their designs and size based on your own tree. Feel free to experiment with them until you make one that fits your tree just right. Don't forget to share your latest creation with us in the comments section! Happy crafting!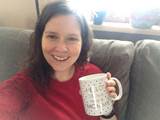 I'm a stay at home mom with our two kids. I really enjoy doing crafts with my kids however, that is typically a challenge with how limited their attention span can be and how messy it gets. So, I'm always looking for ways to make crafting an enjoyable experience and creating fond memory for all of us.