The aroma from a scented candle can help us unwind or create a more pleasant scent in a room. But, what if you are unsure about lighting candles safely in your home? The answer may lie in one of the best candle warming lamps. In this guide, I want to highlight some great products and introduce the concept and potential benefits of these lamps.
CozyBerry Cozy Candle Warmer Lamp

Candle Warmers Etc Aurora Candle Warmer Lamp

Candle Warmers Etc Hurricane Candle Warmer Lantern

Simplistic contemporary design

Italian marble candle warming base

Utilizes a candle versus wax melts
---
6 of the best candle warmer lamps around
1) CozyBerry Cozy Candle Warmer Lamp
What I love about this first product is that there is a very simplistic contemporary design that creates a nice illuminated décor. This candle warmer base is made with a marble from Italy. The minimalist approach will suit the décor of a lot of rooms. You can feel safe using this candle alternative at home to decrease the risk of a candle fire and decrease the air pollution compared to utilizing a candle with a flame. With the easy to use switch you can adjust the brightness and fragrance with the dimmable switch. Another benefit is that this candle warmer includes the blub to make set up simple and quick.
---
2) Candle Warmers Etc Aurora Candle Warmer Lamp
This lamp has a curved neck and white shade is pointing down at the candle. However, this one is a little more old-fashioned. The stepped design of the base and the molding look like something you would find on the antique desk of an executive. The metal used in this candle warmer is heavy duty making it a durable option. This means that it could be an ideal choice for anyone looking to burn scented candles for concentration in their home office. There is enough room for a large bronze candle underneath this shorter white shade. I like how this design utilizes a candle versus wax melts. Unfortunately, you don't get the functionality of a dimmer system to adjust the intensity of the halogen bulb. Still, most users are happy with the performance and the effect the lamp has on the fragrance of the room.
---
3) Lepuss Candle Wax Lamp
Next, we move onto something a bit more decorative. This style isn't my personal preference because, I think that the emphasis on the design of the lamp detracts from the candle. Some of the more simple contemporary options are there to improve the candle. This partly comes from the large base plate. There is a lot of extra room around the recess for the candle jar. But, this does mean there is the space and electronics for a dimmer switch. This adaptation, along with the adjustable height on the neck, may make it easier for you to warm shorter candles. Therefore, you could burn the same candle on this lamp for longer than on non-adjustable ones. The combination of the crystal of the shade and the shiny metal on the "white" version is something you will either love or hate. But, there is no doubt that this is one of the more practical solutions.
---
4) Maxgoods Exquisite Crystal Lampshade Candle Lamp Warmer
This alternative crystal shade is very similar – to the point where it may come from the same original manufacturer but with a different shade. The lamp element is different from the curved gold neck suspending a pretty shade. There is a look of the 1920s about this one, with softer lines and a nice use of crystals to catch the light. It could prove to be a great addition to a room themed around this era. Again, the lamp is adjustable with different heights and brightness settings to make it more effective for different candles. But, taller candles will still do much better. The black base here isn't as garish as the shiny silver. The functionality is the same, down to the USC connection at the back. So, you should expect similar results.
---
5) CANDLE WARMERS ETC Garden Candle Warmer Lantern
Next, we have something with a little more of an old-fashioned style. The models above are all clearly candle warmers because of the top-down lamp and the plate for the candle. However, this one offers a bit more of an illusion. The lantern doesn't have such an obvious bulb because of the enclosed space. Until you take a closer look, you might assume the candle is lit. There is a nice design in the bronze metalwork that is see-through enough to show off a large pillar candle. The tone and intensity of the halogen bulb also mean that it should be effective without getting too bright. However, some wish it heated up a little faster. There also doesn't seem to be any form of dimmer or other settings here. Shorter candles aren't going to melt very well so you will have to keep swapping candles in and out.
---
6) Candle Warmers Etc Hurricane Candle Warmer Lantern
This final model comes from the same company as some of the precious candle warmers and offers a different look. There is something really cozy about this hurricane lamp style compared to some of the more contemporary designs. The curved oil-rubbed bronze looks great and the handle means that it is portable. You may even be able to suspend it from a hook in the right setup. This is perfect for winter nights avoiding the wind and rain outside. As with the other product from this brand, there only seems to be one setting for the halogen lamp and it is likely that the candles won't burn as well when they get a little shorter. But, the lamp is still easy to use and the majority of buyers are happy with their choice.
---
Why are candle warmer lamps better than lighting candles?
Candle warmer lamps are becoming a popular way for people to "burn" scented candles without the need for setting a wick alight. This is great for all those too apprehensive about using candles at home because of the potential safety concerns. The heat from the bulbs warm the wax at the top of the candle to release the scent and you can still get the aromatherapy desired. This is much safer around kids and animals and they require less attention and produce the same fragrance with cleaner air quality.
What are some of the disadvantages to using candle warmer lamps?
The problem is that you don't get the same intense heat and burning that you do when lighting a candle. Candles burn effectively and maintain their intensity and scent as the flame burns and travels down with the melting candle. With lamps, the bulb stays suspended above the candle so isn't as close to the wax. This can mean you don't get the same intense scent or that smaller candles won't work under the lamp. However, once you know how your candle warmer works, you could make your own candles to fit the ideal height and fragrance desired for best results when utilizing a candle warmer lamp.
Are Candle Warmers Better Than Burning Candles?
There is a big debate over whether candle warmers are better than burning candles. Some people swear by the gentle, flickering light of a burning candle, while others prefer the convenience of a candle warmer. So, which is better? Let's take a look at the pros and cons of each option.
Burning Candles:
Pros:
Candles provide a natural source of light.
They can create a relaxing atmosphere.
Candles are often used in ceremonies and rituals.
Cons:
They can be a fire hazard if not handled properly.
They produce soot, which can stain walls and furniture.
The flame can be dangerous if there is too much breeze.
Candle Warmers:
Pros:
There is no open flame, so they are safer than burning candles. -They don't produce any smoke or soot. -You can adjust the temperature to make sure the wax is melted evenly.
Cons:
Some people think they don't provide as good of light as a candle. -They can be a little more expensive than candles. -You have to be careful not to overheat the wax, or it can become a fire hazard.
So, what's the verdict? There is no clear winner when it comes to candles vs. candle warmers. It really depends on your personal preferences. If you like the ambiance of a burning candle but are worried about safety, consider investing in some quality flameless candles. Or, if you prefer the convenience of a candle warmer but want to make sure your home smells great, try using essential oils in your wax melts.
What should you consider when choosing the best candle warmer lamp for your home?
1) The style of the lamp.
Style is a deciding factor with a lot of the best candle warming lamps. The products I have chosen cover a range of styles from contemporary to antique. There are also some lanterns for a different aesthetic. There are different shapes to the bases, necks, and shades to create something visually appealing. You may also find that some companies offer variations, such as, different metal effects on the neck.
2) The adaptability for improved functionality.
One of the downsides here, as mentioned above, is that a static bulb isn't as effective as a flame. That is where it helps to find products that have the adaptability necessary to handle candles of different heights. One way that lamps can do this is via an adjustable height on the neck. You can raise or lower it to bring the bulb closer to the top of the candle. Another way is to provide a dimmer switch for the bulb, which can increase or decrease the intensity and heat. Some products offer both while others offer neither.
3) Does it come with bulbs?
Finally, it doesn't hurt to check the lamp you like the like of has the bulb you want in the box. Some will have a bulb or two to get you started while others require you to source your own. Make sure to check the product specification to be sure which bulbs are compatible.
Choosing the best candle warmer lamp for your needs.
In short, there are lots of similarities in the way that the best lamps for warming candles function. You may do better with an adaptable one, but there are still great experiences with those that are non-adjustable. Find a design that you feel fits the aesthetic of the room and consider the added drama of those lanterns. With the right product, you should soon see how these devices can make it easier and safer to use scented candles at home.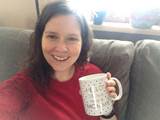 I'm a stay at home mom with our two kids. I really enjoy doing crafts with my kids however, that is typically a challenge with how limited their attention span can be and how messy it gets. So, I'm always looking for ways to make crafting an enjoyable experience and creating fond memory for all of us.