There is a big market right now for molds as the whole world gets more creative at home. We have a greater appreciation for homemade items and the process of making something special. We see this with something as straightforward as silicone molds for resin casting to molds for candles, soap, fondant, and more. You can also add bath bombs to this list. So, what are the best bath bomb molds and what should you look out for?
Caydo DIY Metal Bath Bomb Mold

tyoungg Metal Donut Bath Bomb Molds

Kyerivs Bath Bombs Mold Kit

Three sizes in the pack, with six molds in total

Comes with heat sealer, 100 shrink wrap bags, 6 drawstring mesh bags

Five shapes: spheres, heart, shell, scallop, and starfish

Able to preserve the bath bombs
Why Should You Make Bath Bombs at Home in Molds?
Bath bombs are a wonderful luxury and it can be fun to browse them in store. However, they can also get expensive. If you love adding these to your own bath or gifting sets to friends and family, it might be more cost-effective to make your own. It is also a lot more rewarding to present a homemade bath bomb that was made with love and care – especially if you can guarantee that the ingredients are vegan or that there is a specific scent that they love.
Things to Consider When Choosing the Best Molds for Bath Bombs
1) The material used for the molds. As you may be aware from my other guides and general arts and crafts, molds come in all kinds of materials. Silicone molds are great for a lot of materials, but not so much with bath bombs. Aluminum is much better for a well-defined shape and for removing the bath bomb. Plastic can be a bit cheap and ineffective.
2) The number of pieces in the set. You will find a lot of companies stating the number of pieces in a set. This is important for bigger kits where there are pieces of tissues paper and bags as well. But, be aware that 12 pieces doesn't mean 12 shapes. Instead, it means two pieces per shape as you need to fit two halves together.
3) The themes of the shapes included. A lot of sets will use traditional spheres as this is what most people expect from a bath bomb. They are also the easiest to make. But, you can also get some nice novelty items, such as hearts, shells, and donuts.
4) The additional tools for the bath bomb-making process. Some sets will include some tools to make it easier to create the products, such as scoops for the mixture or a heat sealer for shrink-wrapping the final bath bomb. But, these are rare.
5) The additional materials for gift making. These are more common as so many of the best bath bomb mold kits are for gift making. You can often find some gift bags in addition to the shrink wrap. They are mostly small mesh pouches but a nice touch. Some also offer tissue paper and stickers for more color.
With this in mind, I have selected a series of products that offer a range of options with varying approaches. Some are quite simplistic for beginners as a starting point. You can use these quality molds to play with mixtures and colors and perfect the techniques. Then there are some novelty items for a bit of fun. Finally, I have some more comprehensive sets where you get those additional tools and materials for a more complete process.
---
The Best Bath Bomb Mold Sets
1) Caydo 12 Pieces DIY Metal Bath Bomb Mold
I think that this set might be one of the best for those with no previous experience in making bath bombs. The metal molds follow the standard spherical shape, which we all love to put in a bath. These should be easy to use with the quality aluminum shapes and clean shapes. There are three sizes in the pack, with six molds in total. There may not sound like a big difference between the 6cm and 4cm shapes, but it is noticeable and it means you can tailor gifts to different people. I also like that they come in a nice eco-friendly box. Reviews are mixed, but some users may be using incorrect recipes.
Pros:
1) Clean and high-quality aluminum molds
2) Three sizes in the same pack
Cons:
1) A beginner set before moving on to something more interesting
---
2) tyoungg 2 Pieces Assorted Size Metal Donut Bath Bomb Molds
If you don't want to use a standard mold for spherical bath bombs, you might appreciate this donut shape. There are actually two different sizes molds in the set – one is 8cms in diameter and the other 9.5cms. You should end up with a clean shape that mimics a ring donut and then play with "strawberry", "chocolate" and "vanilla" colors for your mixes. You can then package the bath bomb up in a box for added effect. Some users recommend making a bath bomb in half of a mold because of the size. It depends on the recipient.
Pros:
1) The donut shape is great fun
2) There are two sizes to choose from
Cons:
1) Too big for some when using the whole mold
---
3) Pateelai Metal Bath Bomb Molds
This next option offers a bit more variation without getting overwhelming with additional items. There are 6 shapes in total with the traditional sphere, a heart, a starfish, and some shells. The molds are aluminum with matching lids for that double-sided texture. The material is easy to use and clean out, which means you can also use them for other materials. There are some mixed comments about these molds, with some saying that the results aren't perfect. Therefore, this might be better as a starter kit than as something for commercial items or gifts.
Pros:
1) A nice range of sea-themed shapes as well as the standard mold
2) Aluminum shapes that are easy to use and cleanout
Cons:
1) Mixed results
---
4) Caydo 154 PCS DIY Bath Bombs Mold Set
Next, I want to move onto a more complete set. I think these are a great idea for fuller projects if you are just getting started. You should find most of what you need for making gifts here. This is a 154 piece set when you add everything up. There are three molds for spherical bath bombs, a soccer ball, shell, scallop, and donut. You also get tools to help you out and some great materials for packaging bath bombs for gifting. This includes shrink wrap bags, tissue paper, stickers to hold the paper in place, gift bags, and a plastic container. The downside to this cheaper set is the amount of plastic used. The tub isn't the most attractive.
Pros:
1) Some fun shapes to try out
2) Tissues and stickers to decorate your gifts
Cons:
1) A lot of plastic
---
5) Kyerivs Bath Bombs Mold Kit
Next, is a set that is similar to the set of sea-themed molds above. Some of the shapes are very similar and I wouldn't be surprised if they came from the same supplier. There are five shapes with the spheres, heart, shell, scallop, and starfish. This time, you get some additional materials in the set for packaging the finished goods and giving them out to friends and family. You get a heat sealer for the 100 shrink wrap bags – which isn't in the set above – and 6 drawstring mesh bags. The downside here is that you don't get the tissue paper or stickers for added decoration.
Pros:
1) Plenty of fun themed molds
2) A free heat sealer to make use of the shrink wrap plastic
Cons:
1) No stickers or tissue paper
---
6) STMT D.I.Y. Bath Bombs Kit by Horizon Group USA
Finally, we have what might be my favorite option for anyone looking for a gift for keen crafters or for something to do with the kids. This set is beautifully packaged with everything you are meant to need to make bath bombs. I appreciate that some won't like this because there isn't that variation of molds. But, you do get a quality metal sphere for casting and all the additives to make your first bath bombs. This includes four scents, colors, and petals. It is a vegan-friendly set that can inspire younger users to work with one of the sets above in the future.
Pros:
1) A full starter kit for younger users
2) Some great colors and scents to play with
Cons:
1) Just one mold in the box
---
Getting Started With Bath Bomb Molds
If you are completely new to this craft, it is best to go for something easy and then expand from there. The STMT kit is a great gift for teens to get an understanding of the process before moving onto a different set of molds with your own ingredients. There are some high-quality spheres out there for traditional gifts, which are made more appealing when you get the bags and tissue paper. But, you can also have a lot of fun with the donuts and shells. The important thing is to see what shapes inspire you to get creative and how the sets can make it easier to create the perfect gift.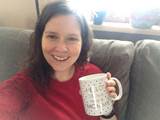 I'm a stay at home mom with our two kids. I really enjoy doing crafts with my kids however, that is typically a challenge with how limited their attention span can be and how messy it gets. So, I'm always looking for ways to make crafting an enjoyable experience and creating fond memory for all of us.