At some point in our lives, we get invited to fancy parties we don't want to spend for (or we don't have the budget too. I feel you, buddy!) But, there are some party themes like masquerade balls or Halloween parties that really require you to get to the mall and shop. Well, let us help you a little by checking one expense off the list by giving you ideas on a DIY masquerade mask that's easy to make with our list of plans for how to make a masquerade mask from scratch.
Best DIY Masquerade Mask
---
1. Mardi Gras Inspired Mask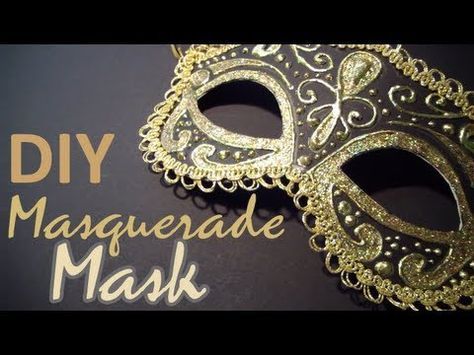 This mask looks great and is truly easy to make. This mask would make as a good starter mask before you dive into some of the other masks listed below.
---
2. Leaf DIY Masquerade Mask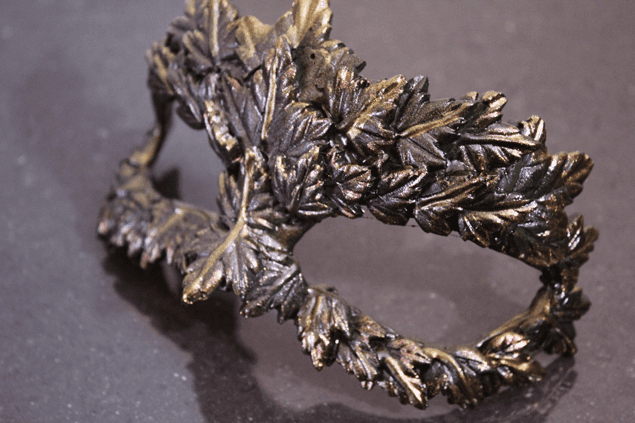 You know what? As I look at this mask, somehow, I am reminded of Groot from Guardians of the Galaxy. Am I the only one?
Follow along with Klaire's video tutorial.
---
3. Autumn Masquerade Mask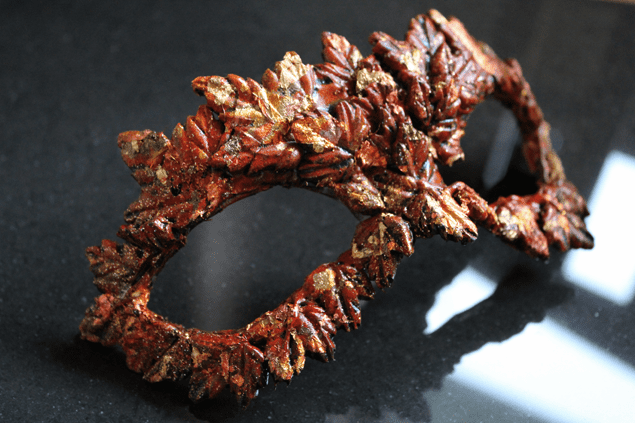 With the mask it's an altered variation of the first mask, with the addition of spray paint and adding a little glitter to turn the summer leaves into autumn.
---
4. Lace Masquerade Mask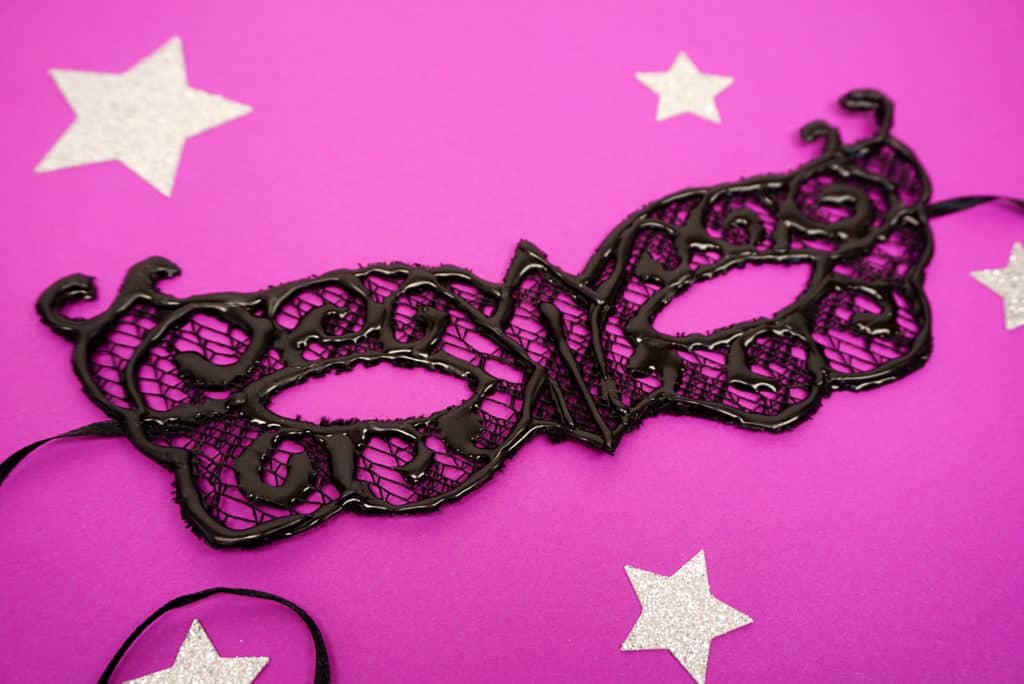 Last minute masquerade party invitation? Thanks to this DIY project, you are saved! Now, you can look fancy without even spending too much time and money!
This mask can be made in under 15 minutes using hot glue, colored glue stick, masquerade mask template, 8"x10" piece of lace, parchment paper and scissors.
---
5. Green Man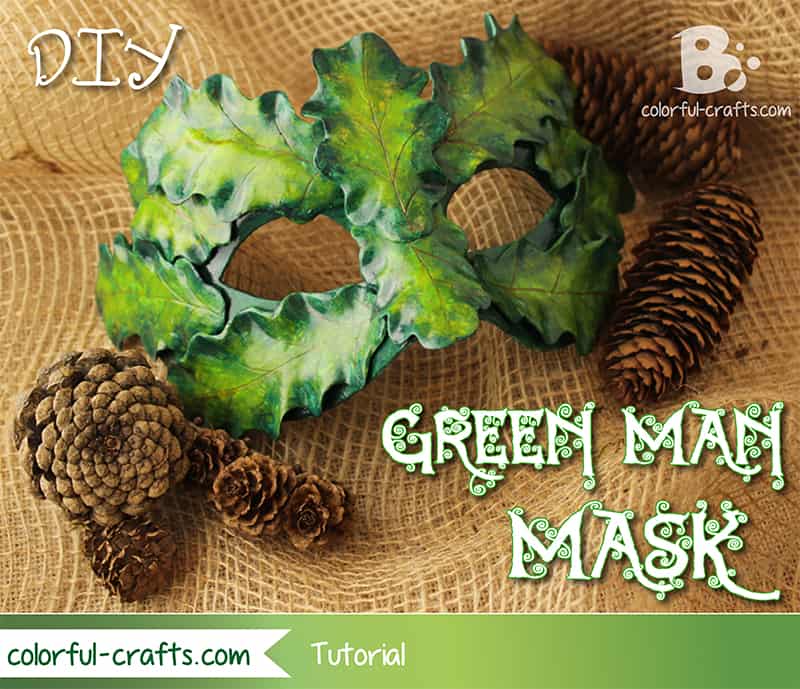 This beautifully detailed mask is inspired by the actual Green Man sculpture of a face surrounded by leaves. It actually has a lot of story behind it, you might wanna search it up! It's an instant conversation topic!
It looks somewhat natural. It's a great multimedium craft and something to be proud of once it's finished.
---
6. Down the Rabbit Hole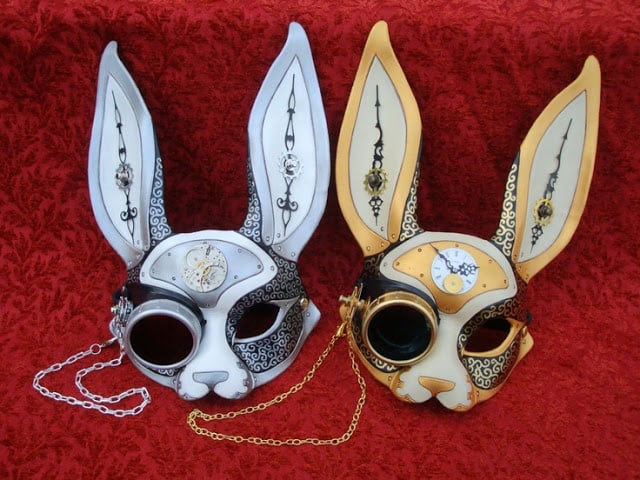 At first glance, you would already know that this DIY masquerade masks idea is taken from Disney's Alice in Wonderland. This elaborate and unique design will drop jaws and have everyone running towards you!
A comparable mask at the store would cost upwards of $200. Where you can make this version at home using vegetable-tanned leather, oven, parchment paper, water-based primer, white acrylic craft paint, liquid leaf, something to use as a lens, and some decorations.
---
7. Last Minute Mask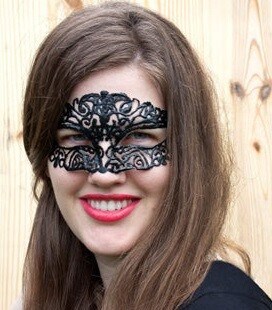 Hurriedly scrolling through DIY masquerade mask and scratching your sweaty head? Look no further! Take heart, we got your back! You don't need to have much materials, just read through the instructions and calm yourself down!
This is a great last minute mask because it's quick and easy to make. Plus, requires limited material to construct. All you need is: tulle or sheer fabric (I used tulle), fabric scissors, ribbon, black fabric paint, saran wrap, tape.
Instructables even has an attached template you can download and print off to make this project flawless.
---
8. Ice Queen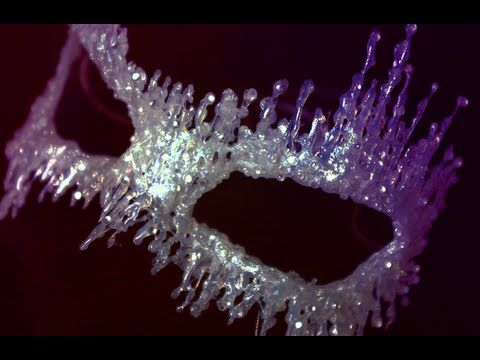 All hail the Ice Queen! This mask will surely mesmerize anyone who dares to look into your eyes!
This mask takes a little more work and time with it requiring the use of a cast for your face but, come on this is a beauty!
---
9. Golden Leaf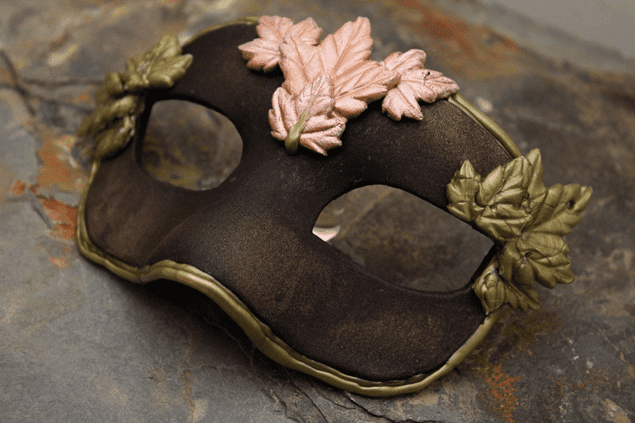 Another stunner is this dark mask with a touch of gold that can be used for a Phantom of the Opera themed party, maybe? Regardless, you can use this gorgeous mask for any party! It would be a waste if you'll just use it once and never again, right?
---
10. Watercolor Mask
This real creative mask will bring color to the party! Gather some colors and start splattering. Believe me, it'll look pretty! You can also put some rhinestones to add some further details.
Follow Klaire's video tutorial on how to make this creative, yet simple mask.
---
11. Post-Apocalyptic Steampunk Mask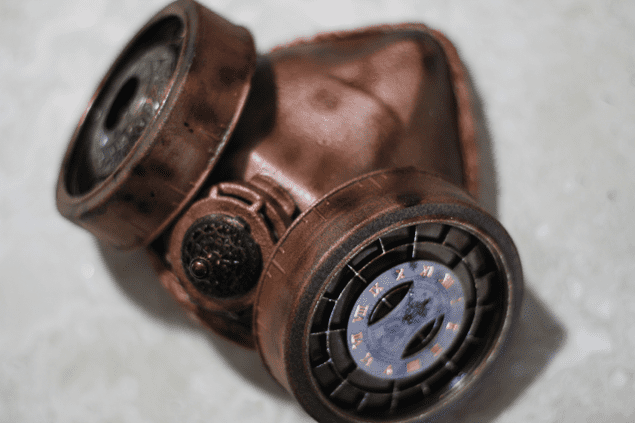 Well, to be honest with you, this mask won't make you look sexy but, you know what? It'll make you look freaking cool! And you'll feel good about yourself for making this mask yourself, too!
This mask looks detailed with such simple materials. To complete this design you'll need: respirator mask, gold spray paint, bronze spray paint, textured spray paint, gold nail varnish, old watches, glue gun, marker spritzer, and brown permanent marker.
---
12. Easiest Glue Gun DIY Masquerade Mask Ever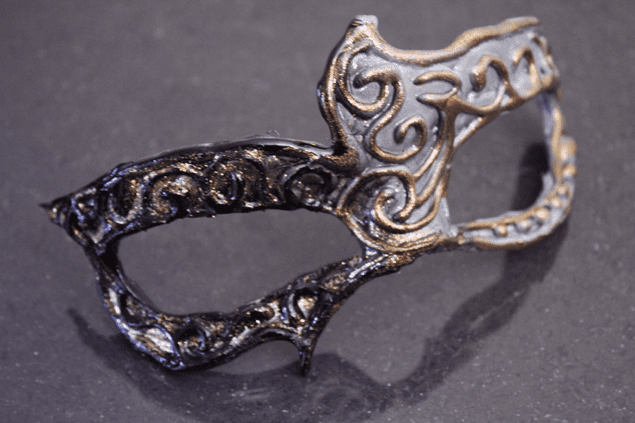 This easy and fast project will rescue you from procrastinating! All you need is a glue gun and little bit of paint and glitter.
Again Klaire makes making this mask easy with her video tutorial.
---
Conclusion
Did these craft ideas help you save some time and money? We hope so! Now, head on to that party and rock your mask! Don't hide that beautiful face for too long, though! Have fun! Don't forget to post your DIY masks in the comments below!
Thinking about your next project? Not sure where to start; maybe look into making candles or dabble into sculpting. Whatever you're doing, have fun and share your latest DIY with the justcraftingaround.com community!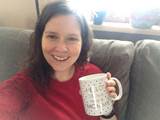 I'm a stay at home mom with our two kids. I really enjoy doing crafts with my kids however, that is typically a challenge with how limited their attention span can be and how messy it gets. So, I'm always looking for ways to make crafting an enjoyable experience and creating fond memory for all of us.