Crochet Animals for Animal Lovers
Last Updated on
Animals are always cute and fun to create. So if you are looking for a snuggle buddy to keep or to give? We got you covered with this compilation of crochet animals with free patterns for you to try out!
---
By the way, if you want to level up your crochet skills, check out our top five intermediate crochet stitches!
---
12 Adorable Crochet Animals for Animal Lovers
---
1. Amigurumi Schnauzer Dog with Fur
This schnauzer dog Amigurumi looks almost life-like with its realistic fur, making it look adorably fluffy! Check the pattern out @ Projectarian.
---
2. Crochet Easter Duck
Want to make a cute little duck for Easter? This crochet Easter duck isn't just a plain old duck – it's a fabulous duck with a colorful scarf! Check it out @ Planet M Files.
---
3. Rudy, the Reindeer
Looking for an adorable little helper to light up your Christmas? Rudy, the reindeer is here to help! Make your own by following the steps @ Tales of Twisted Fibers.
---
4. Tiny Turtle Amigurumi
This adorable tiny turtle Amigurumi is a timely reminder that sometimes, it's good to slow down and enjoy life instead of racing through it. Take your time making this cute little turtle @ Gnat on the Windshield.
---
5. Sophisticated Owl Amigurumi
Don't let the name of this pattern fool you; while this owl looks smart and sophisticated, the pattern is absolutely easy to follow and is perfect for beginners! Make your own by following the steps @ Toma Creations.
---
6. Baby Alligator
This wacky, kooky little alligator is as cute as its real life counterpart (before hitting a terrifying growth spurt that turns it into a ferocious beast of an animal). Check out the steps @ Bittersweet Blog
---
7. Lovebirds
Love is in the yarn with this cute little Amigurumi lovebird pattern! Apart from being pretty cute, this is also one of the easiest crochet animals to make, hence, a great pattern to try for beginners.
---
8. Ball 'O Panda
This ball 'o panda is a ball and cuddle buddy rolled into one – perfect for children who want a cute little panda to play and cuddle with. Check out the steps @ Mad Hooker Crochet.
---
9. Crochet Koala Cuddle Buddy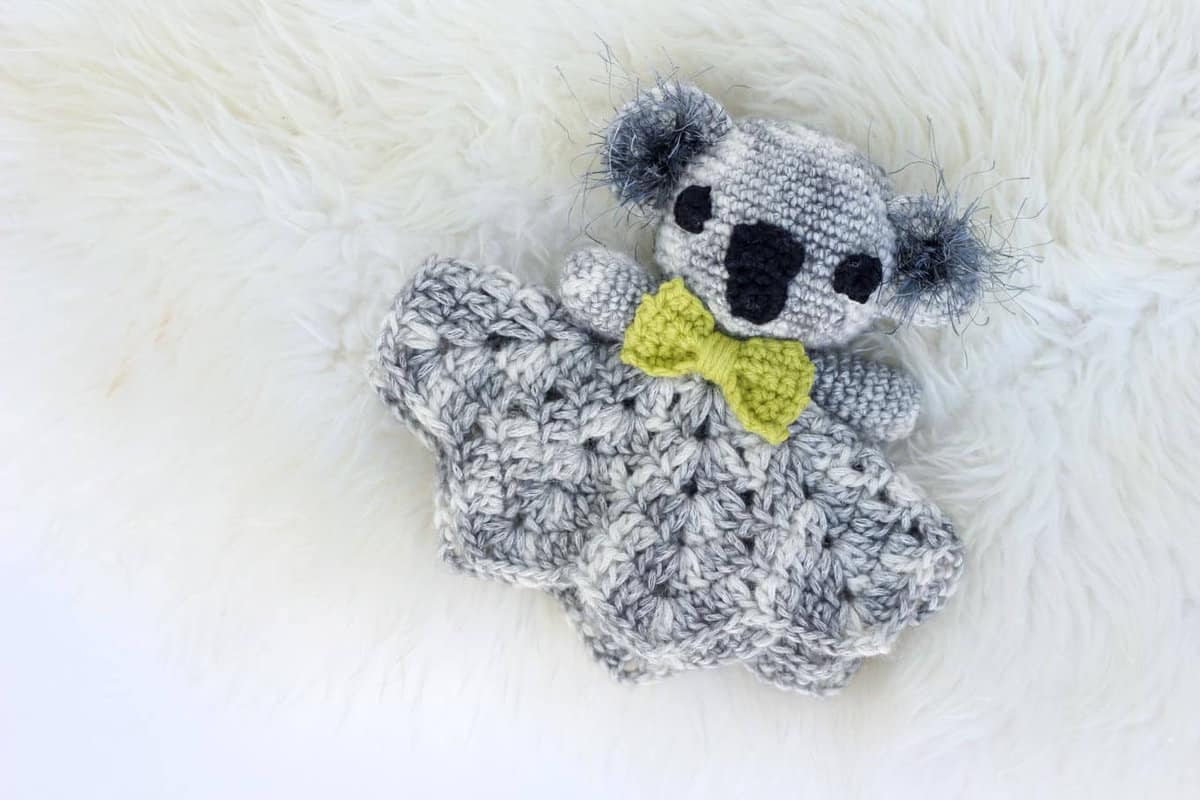 Looking for a unique toy to give for babies? This crochet koala is designed to be completely huggable for babies, making it a perfect baby cuddle buddy. Learn how to make one @ Make & Do Crew
---
10. Baby Bee Crochet
Brighten up somebody's day by making them a baby bee crochet! It's not too complicated to make, and this busy little bee is just too pretty to pass up! Check it out @ Red Heart.
---
11. Baby Seal Crochet
These adorable aquatic puppies look like a cross between a mermaid and a dog – complete with the signature puppy dog eyes just begging you to make one yourself! You can check out the tutorial @ All Crafts Blog.
---
12. Plushy the Platypus
Platypuses are simple semiaquatic animals that gained a lot of attention since Phineas and Ferb portrayed one as a smart secret agent. This cute little plushy is inspired by this platypus, and is sure to be instantly recognizable by both children and adults alike. Make your own platypus @ Inner Child Crochet.
---
Make Your Very Own Crochet Animals Today!
With a little time and effort, you can customize the animals in this list and add in your own touch – perhaps a more cartoony little schnauzer, or a platypus with a fedora – your only limits are the materials available and your imagination! Try out any pattern of crochet animals in this list and don't forget to post your latest creation in the comments section. Happy crocheting!
PS: If you have your own patterns and would like to share, comment below the link and we can add them here.