Candle snuffers sound like quite an old-fashioned tool that you might see use in a period drama. But, there are benefits to using these tools and some clever companies are crafting some great devices for the modern home. With the right candle snuffer, and perhaps some additional candle accessories, you could have even more fun using your favorite candles.
In this guide, I have selected some really nice pieces that showcase modern craftsmanship in candle accessories. Some tie into that desire for antique designs while others are more contemporary. There are also some nice sets if you are looking for a gift for a friend or family member.
Fumaoln Candle Accessory Set

Laffeya Candle Accessories Set

Antique details and a fleur-de-lis motif design

Set includes: 7.1" wick trimmer, 7.9" wick dipper, a tray, and 8.3" wick snuffer

Striking look with an old-fashion feel

Tools are stainless steel

Set includes: tray, storage bag, the snuffer, wick trimmer, dipper, and a pair of tweezers
---
7 of the Best Candle Snuffers Around Right Now
Below are 7 top candle snuffer sets and giftable items. With that in mind, I wanted to divide the guide into two sections. First, there are the single snuffers, where you can get an interesting model for yourself or perhaps for a loved one that likes burning scented candles. Then there are some more comprehensive sets that include additional tools and that could be better suited as gifts for those that want to take the experience a little further. There are some great designs here; some more modern than others.
1) RTZEN Decorative Candle Snuffer
This first option has a classic look that is very appealing. You get quite a simple design in black wrought iron, with the twisted loop as a handle and the bell cone to snuff out the flame. It is really simple and effective and could match a similar twisted wrought iron candle holder. Another benefit here is that it is one of the longest in this guide, at 12.7''. This could help when dealing with wall candle holders.
---
2) WICKMAN Candle Snuffer Antique Brass
When talking about the best wall candle holders in another of my guides, I highlighted an ornate lantern with antique details and a fleur-de-lis motif on it. This brass snuffer has to be the ideal matching tool for that lantern because of the design and finish. It is a bit over-the-top, especially with the swinging bell snuffer, but it could add to the theatre of extinguishing the candles. It could be longer, as it is just 7.5'', but any longer and it might be more difficult to use.
---
3) HEEPDD Candle Snuffer
This one takes us to the complete other end of the spectrum when it comes to decorative items. If the highly ornate options aren't for you, I think you might appreciate the clean lines of this snuffer. There is a straight tub rather than a bell, which sits at the end of a more angular stick. It is interesting and comes in silver, black, gold, or rose-gold. It is on the shorter side, however, at 7.5''.
---
4) NEOYARDE Candle Snuffer
I get the feeling that this final option is the one that most people will go for when gifting a candle snuffer without wanting a full set. That isn't just because it comes with a nice gift box. The design with the bell snuffer and ergonomic handle will appeal to a lot of users and you get the option of a black, silver, gold, or rose-gold finish. This snuffer is also a good length at 8.3''.
---
The Best Candle Snuffer Sets and Gift Boxes
1) Fumaoln Candle Wick Trimmer Candle Accessory Set
This first set is one that you will either love or hate because it has a more striking look and a slightly more old-fashioned feel. These stainless steel tools are carefully polished to create a shine like copper. This makes them very bright and they will stand out on display in your room. The glare from the bright metal is accentuated by the reflected light on the 9.1-inch tray. The tray is a nice addition as you can display and carry all the tools with ease. Those tools are the 7.1'' wick trimmer, 7.9'' wick dipper, and the 8.3'' wick snuffer.
---
2) Lingben Candle Accessory and Gift Box
This alternative set may have greater mass appeal because there is a wider range of colors to choose from. There is black, bronze, silver, rose gold. This, along with the pretty gift box, makes it ideal as a gift for friends and family. You don't get the tray this time, but you do get the 8.85'' candle snuffer, 7.87'' wick dipper, and the 7.09'' wick trimmer. All three are durable stainless steel.
---
3) Laffeya Candle Accessories Set
For the last set in this guide, I have chosen something that sounds a lot more comprehensive. This is sold as a 6-in-1 set, although two of those pieces are the tray and the little storage bag. There are four tools. In addition to the snuffer, wick trimmer, and dipper, there is also a pair of tweezers. The range of features is enough to make this a popular choice. However, there is no indication of the length of the tools and it only comes in black. Tools are made of stainless steel which, is ideal for a candle snuffer.
---
Now Let's Look at Some of the Vital Considerations for Choosing the Best Candle Snuffers
Why use a candle snuffer instead of just blowing out the candle?
We all blow out birthday candles and make a wish, but blowing out candles in the home can lead to a bit more some than we would like. This could be a concern around children or those with sensitivities. Some people worry about the bacteria, saliva, and other particles that may end up on the candle this way. A candle snuffer is a cleaner and more classy way to extinguish a candle. It also adds a sense of ritual to putting out all the lights before bed. Also, when using a candle snuffer instead of blowing the candle out it decrease the smell of smoke in your home. Instead it keeps that lovely fragrant of your candle.
What should you look for when choosing the best candle snuffer?
When choosing the best candle snuffer you need to consider the length of the handle and if the bell is able to move. These are the key factors that come into play when using a candle snuffer. You want to be able to easily reach the flame to extinguish, as well as, have the bell operate as intended. Sometimes the bell can swing and depending on your candle location and ease of access having the bell swing may help or hinder the candle snuffers function.
Is the cover for the wick effective?
The most important aspect of the candle snuffer has to be the bell that goes over the flame and starves it of oxygen. This needs to be a good shape for a quick process and easy to use. You will find that most designers go for the traditional bell, while others choose more of a straight tube. It also helps if the bell is fixed rather than dangling as this gives you a little more control.
Does it have a nice long handle?
Then there is the handle. The handle needs to be long enough that you can reach your candle with ease, especially if you are using a wall candle holder that is above your head. The length of the handle can vary. The longest in my guide is around 12 inches, which is more than enough. Also, it helps if the handle has a nice ergonomic grip of some kind to make it more comfortable to use.
Do you want a more contemporary design or something classic?
As I mentioned before, some designers are going for a more modern approach and moving away from the ornate designs of period pieces. This could be just what you need for your home if you have a more minimalist interior with simple candle displays. Or, you might be after something that looks as though it was used in a grand manor, hundreds of years ago. Take your time to look at the different features and finishes on offer. Some companies offer a range of finishes where you choose a modern rose-gold or silver instead of the showier gold or vintage black.
Do you get any other tools in the set?
You can either get a single candle snuffer to put out your candles at home or get a wider set of tools. These sets tend to include a wick trimmer, which is a clever pair of scissors for neatening wicks. There is sometimes also a wick dipper or a pair of tweezers. Some of the best sets also provide a matching tray. This lets you display all the pieces nicely on a side table and carry them around the home.
Does it come in a nice gift box?
If you are looking to gift these sets to a loved one that would enjoy a more authentic way to extinguish their candle, a gift box will help. A pretty box means you can ship the pieces directly to them for a special occasion and the box doubles up as storage when not in use.
---
Finding the Best Candle Snuffer to Add Some Style to Proceedings
As you can see, while there are some clear similarities between a lot of these products, there are also a lot of important differences. When you find a candle snuffer that you like the look of, don't forget to check the length, the functionality of the bell, and see if you can get any alternative finishes. Also, if you are looking for a gift set, check the range of items and if there is a nice gift box. With a little thought, you could find that you have the ideal present – either for a loved one or for yourself. Don't forget to check out our wooden candle holders guide and candle making kits here.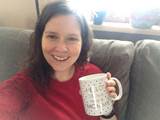 I'm a stay at home mom with our two kids. I really enjoy doing crafts with my kids however, that is typically a challenge with how limited their attention span can be and how messy it gets. So, I'm always looking for ways to make crafting an enjoyable experience and creating fond memory for all of us.